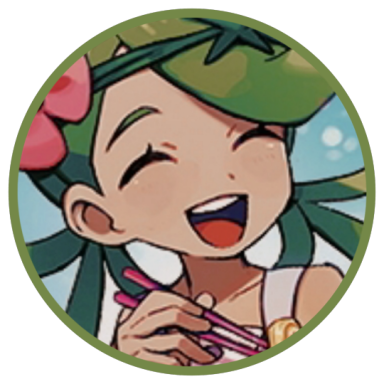 ~I'm drinking coffee on a trampoline~
Original poster
MYTHICAL MEMBER
Posting Speed

Multiple posts per day
1-3 posts per day
One post per day
Online Availability

3pm - 1am (GMT / BST)
Writing Levels

Beginner
Elementary
Intermediate
Adept
Adaptable
Preferred Character Gender

Male
Female
Nonbinary
Transgender
No Preferences
Genres

Monsters, supernatural, fantasy, romance, criminality, slice-of-life (modern or set in past, usually with some twists)
Having the day off work was a rare occurrence. It seldom happened, and when it did on past occasions, however limited they may have been, Xander had done nothing but his favourite things - sleeping, lounging around and being with his Familiar. Besides that, it was just a rejuvenating process, to get back all the early hours he had woken up at, the times chasing down criminals (even if he wasn't the fastest - he prided himself instead on tactical thinking) that had worn him out. Aside of the human aspects that took his energy, creating potions and keeping up on his magic drained him completely, so these rare days were a godsend for relaxation.

Lately, however, all his time was spent trying to track down the new murderer rampaging through the city, leaving very little evidence behind him. Each witness claimed to see a man near the crimes... but each account on appearance was seen to be different. It could be that there were multiple people, but to Xander, it just stressed him out further, and multiple criminals would only complicate matters - something he really didn't need.

On this spare day off, usually spent relaxing, he had woken early in his little downtown apartment and spent it sat in the middle of his living room floor, surrounded by papers and photographed images of the men. He was the epitome of chaos, clearly stressed and on the verge of screaming as he tried to peace everything together, though the chaos was nothing new. His apartment was eclectic - everything was packed to the brim of potions and magic, the quintessential image of someone like Xander. But this made him him. The mess, the odd bits of cluttered possessions, the way he became fiercely protective over something as menial as a feather when it was suggested he threw it away... It was typically Xander, and the pride he had in his eyes once taking his time in taking the boy around and letting him take in the apartment through touch (even if he was unaware of the other's ability to actually see through growing organs) and revealing his magic side early on in their relationship was indicative of how he was as a person.

Speaking of his boyfriend, he plopped back onto the ground with a deep pout once hearing footsteps sound from their bedroom - that was the sounding alarm for his Familiar to make a quick exit, the feline trotting out to the kitchen to avoid the shapeshifter. Unlike Kaz, Xander was head over heels in love. He fell for people easily, but Kaz? He loved him more than anything already, after only two months together. Knowing he couldn't see the mess was a comfort, though Kaz was sure to know Xander's personality by now, and mess was a big part of that. "Kaz," he groaned, his eyes lighting at the sight of the other making an appearance. "Kaz, I'm stuck. I'm stressed, tired and hungry and... you look cute today. Like, totally adorable. Bed hair is cute on you~" He beamed happily - he often spent a great deal of time trying to be affectionate and intimate with him, even if he was knocked back a few times. He was a pretty head-on person, in truth.​
Last edited by a moderator: