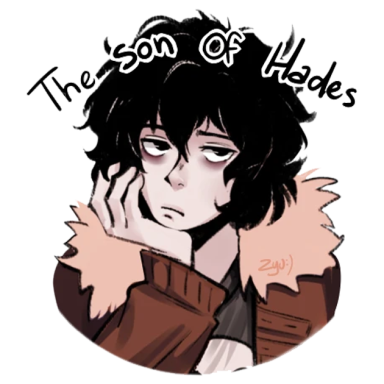 The One True Pibbles
Original poster
FOLKLORE MEMBER
Posting Speed

1-3 posts per day
1-3 posts per week
One post per week
Writing Levels

Intermediate
Preferred Character Gender

Male
Submissions: Closed (except for those from the interest thread)
Theme Song
IC
​
Weatherbrook; A small town located in northern Massachusetts. Nationally known for its famous landmarks such as Herrington Manor, Dark Pine Woods, Boggy Creek, Buckwater Beach (leading into Lake Devlin), and for having the "best pies in America".

But it's also known world-wide due to it's dark origins.

Back in 1776, the settlement of Weatherbrook was built by a small group from the Massachuset people. At first, the chieftain didn't want to come anywhere near the forested area, claiming he had spoken with an Algonquin shaman (during a fur trade) who told him of a terrible demon known as the Wendigo. The Wendigo was said to be a cannibalistic demon that had an insatiable appetite for human flesh. Although he and the Algonquin man had different beliefs, the shaman explained that even if the chief didn't believe in the Wendigo, it was an undeniable fact that there was still something evil in the forest.

Despite his warnings against it, the settlement was built and the tribesmen made good use of the land. The creek and lake were both perfect for fishing and gathering drinking water and the surrounding forest provided plenty of wildlife and berries for food. But that same winter, there was a terrible storm the likes of which the Massechuset people were terribly unprepared for. Food was scarce and the lake froze over. The Natives had to survive by eating a combination of snow, leaves, and whatever animals they could find (if they were lucky). People were starving or sick, and the chief reminded the people all of how he had warned them not to come here. Fearing for his people, he set out for assistance for a nearby Settler town, putting his son in charge of the tribe in his absence. But a dark sickness had come over the chief's son. The severe starvation had changed him into something terrible... Or, something terrible had changed him.

When the chieftain retuned with a carriage of food and medicene, he was met with a gruesome sight: the entire village had been brutally slaughtered... and eaten. Searching for what terrible creature had done such an act, the chief was shocked to discover that his son was responsible. He had even killed his mother, cut open her stomach, and partially devoured his unborn brother (stopping only because his father found him).

Immediately, the chieftan knew that something was not right. His son had never even hunted an animal, let alone another human. But to a Wendigo, there was no distinction between man and beast. So, using a ritual he learned from the Algonquin shaman, the chief bound his son's hands and feet with rope and laid him flat against the ground. Chanting the holy words, the chief attempted to cast out the Wendigo. But nothing worked. Finally, he was forced to kill his own son, using a rifle he received from the settlers long ago to make the execution as quick and painless as possible. But, since he did not exercise the demon... The Wendigo's spirit remained.

The chieftain used his time remaining on this Earth to warn those who dared to pass within a hundred miles of the area to stay away, fearing that the Wendigo was still at large. He even claimed that the souls of his murdered people were returning, taking on hideous and demonic forms as a result of the Wendigo's evil. But when he died of tuberculosis ten years later, there was nothing preventing the settlers from moving in. They built houses, a church, and created the town known today as Weatherbrook.

In the years that followed its creation, Weatherbrook was subject to all kinds of strange and supernatural events. During the famous Salem Witch Trials, the people of Weatherbrook discovered an actual coven of witches preparing to sacrifice a young girl to appease the Dark Lord. They were convinced and hung before the ritual could be completed. Shortly after, reports of strange howling and blood curling screeching echoing from the woods caused a panic, forcing the people to believe that werewolves and vampires lurked in the dark. Then came the strange lights in the sky, the large grey beings with black eyes, the ghost sightings, the lake monsters, and so much more. It seemed like every year there was a different report of strange and terrible phenomena...

But then one day, it all stopped.

No more sounds in the night, no more strange lights, no more sightings, and no more attacks. Things were fine for the next hundred years, all the way until this year... But quite mysteriously, it started again.

However, since the strange events began, there have also been strange markings and riddles scattered throughout Weatherbrook by somebody called "X". By decoding X's secret code, a specific group of people managed to decipher a hidden message by the young man, saying that he was assembling a team to take on the supernatural forces at work:
(Note: the stuff in quotes is supposed to be the description of the video outside of diologue)
As you load up the video, a dark room comes into view. There is a closed window at the back of the room and a bed positioned on its left. Aside from the window and the bed frame, the only other thing the camera can see is a young man with messy brown hair. He sits in front of the screen for a moment before adjusting the camera on top of his laptop. He licks his lips nervously and looks to his side. Quickly, he gets up and makes sure the window is properly closed. He opens the blinds for a moment before shutting them again and moving back to the desk chair. Clearing his throat, the boy begins to speak in a low voice.
"If you're watching this, then you've managed to decipher my code. Those who managed to do so, you know exactly what I'm about to say. First off, I am "X". For the past few months I've been monitoring strange phenomena in the small town of Weatherbrook, Massachusetts. People have been reporting all kinds of weird stuff for years: being abducted by aliens, werewolf attacks, possessions, monster sightings... You get the idea. But this isn't a new thing: these events have been going on for years. This stuff dates back all the way to the 1800's, when Weatherbrook was founded by a Cult. They practiced all kinds of insane rituals to summon demons and the like, but eventually the Protestants came in and wiped them out. But ever since that day, Weaterbrook's been experiencing almost anything and everything one might imagine when they hear the words 'supernatural phenomena'. But I can't talk for long, I'm pretty sure that tonight there will be another 'visitation', so here's the bottom line: I spread this code around town to see who was intelligent enough to help me out. I've been studying the town's history for a while now, looking into the past attacks and strange events and I'm thinking that we need to do something. I think that we, the people of Weatherbrook, need to form an elite group of hunters to protect the town from these threats... I know many of you will think I'm insane. Trust me, I'm having a hard time believing it myself. But... Maybe this will convince you."
Just then, X reaches underneath his desk. Being very gentle, he lifts a small fuzzy creature covered in brown and white hair with large, bat-like ears.
"This... Well, it's a Mogwai. Turns out Joe Dante unintentionally made a film about real creatures... This little guy was kept in Tennorman's Pet Shop, but I found it before somebody else did. Unfortunately, I don't think it's the only one in town... But this should be enough proof that something odd is going on."
From outside the window, the faint noise of a blood-curling scream is picked up on camera. Both X and the Mogwai turn their heads, shocked at the sound. Quickly, X turns back to the camera while the Mogwai looks up at the boy, clearly frightened. In a rather adorable motion, it grabs the sleeve of his shirt and buries its face into the fabric.
"Banshee. Most likely the one that's been lingering around Herrington Manor. It's mostly dormant, contained in a metal box bound with chains and with a cross lain on top of it... Needless to say, I kind of took care of that one. For the time being. But this is why I need help; I can't do it on my own. So, those who want the town to be kept safe from these things, meet me outside Boggy Creek in three days. I'll be there around midnight... And, come prepared with a weapon: there's Reptillians in the water."
X then nods at the camera before reaching a hand over it, ending the video.
So now that you have deciphered his message... Will you join him in his seemingly impossible task? If you're brave enough, go to Boggy Creek. And remember: The truth, is waiting...
-------


Rules:​
1.
No GMing. We don't want any Mary-Sues or Gary-Sues
2.
Maximum of 3 Active Characters per person. Any more needs approval by a GM
3.
Characters can and WILL die, but please ASK somebody before you attempt to kill their character rather then just say "Your guy is dead."
4.
Keep it PG-13!! Romance and Lovey-Dovey stuff is fine, as well as the occasional innuendo, but take smut scenes to PM, please. Also, violence is allowed, but please don't rip out a guys entrails and hold them above his head while he slowly dies. We're not monsters (but some of us are :3)
6.
Each member of the RP will eventually become a member of the "Paranormal and Supernatural Investigation Squad" (P.S.I.S. pronounced "PSI's")
6.
You just realized there is no 5 and went back to check :3 SPOOOOOKY!
7.
Your character is allowed two "supernatural" weapons if you so choose (tech designed by aliens or something else like a magic book/scroll), but make sure that it has limits so we can keep things fair. Also, unless you're specifically trained to use it, you shouldn't really know how to use such a weapon right off the bat, so have them learn from experience.
8.
Post at least two paragraphs each time (more is fantastic though). I get how writers block can be, and trust me, nobody is safe from it.
9.
GM posts will be announced (these include plot movers, class/school events, end/start of school day, or even the death/introduction of a new character)
10.
If you've read through all of this, then in your first OOC post, include the sentence "The truth, is waiting"
11.
Please make PvP combat fair. It really sucks when somebody unleashes their ultimate power and freezes the other person's foot to the floor, then proceed to just punch the crap out of their immobile opponent. In addition, GM moves will NOT be allowed inside PvP combat unless approved/announced in a GM event.
12.
Enjoy the RP to the best of your ability!!
-------


Character Sheet​
Appearance: (Real Images for human appearance, feel free to use drawn/other ones in case your character has another appearance such as an Alien or a monster)
Name: (Self Explanatory. First and Last, middle is optional).
Age: (17-24. Some creatures are an exception, such as Ghosts or Aliens. But make sure you clear it with me first)
Species: (Human, or something else?)
Bio: (Not much, just about two-three paragraphs worth. Make sure to include how you became a supernatural creature if you're playing something other than a human).
Weapons: (Baseball bats, crowbars, alien tech, spell books, claws and teeth; whatever you use to fight the monsters. Maximum of 2).
Other: (Any additional information you might want to share. Maybe you're a pacifist, or perhaps you're skeptical about the whole supernatural creatures thing).
-------
My Character Sheet
Name:
Matthew "Matt" Anderson
Age:
19
Species:
Human
Bio:
Growing up with his mom, life was pretty normal for Matthew. His father went away to fight in the Afghanistan War when Matt was a baby, but never came back, so his mom had to raise him by herself. During his childhood and well into his current age, Matthew was always a big softie. When he was little, he was kind to the girls he knew and stood up for them when boys picked on them. However, his shyness and awkward nature towards girls often landed him as the "butt" of the jokes the boys made: literately. He was constantly picked on and bullied throughout his younger years and well into his high-school days.
That situation didn't change as Matthew grew older. "Supernatural Boy" and "Monster Matty" were among a few of the names he was called for his strong belief in strange phenomena. Ever since he was little, he had been completely enthralled with the history of Weatherbrook. The alien visitations, the paranormal events; everything. But, it also terrified him. Nobody confirmed that such things had ever happened, but he was positive that they did and he was determined to prove it.
So, two years out of high school, Matt began his search just as the paranormal events began happening again. It was just the chance he was looking for. Armed with only his flashlight and a baseball bat, Matt wandered off into the woods in search of some mysterious lights rumoured to appear at midnight. Sure enough, the lights came and soon after, he saw the long, slender figures of three alien life forms. They wandered around for a while, seemingly studying the forest, but eventually the group found a small pig roaming around. Watching them closely, Matt witnessed the aliens tear the pig apart with an array of tools all powered by a strange orange energy. They dissected the pig, analyzed its brutalized corpse, and then left like nothing had happened. When the lights receded and the ship disappeared into the sky, Matt was left horrified by what he had witnessed. He wanted to find these beings... But he never imagined that they would be so brutal. That's when he realized the gravity of the situation; if the alien visitors were so brutal in simply studying a pig's body, then any of the other creatures that existed could be insanely brutal.
From that point on, Matt worked on preparing for the end. He collected books on cryptology, studied every theory, myth and legend involving the supernatural and analyzed every movie on the subject. Matt gathered anything and everything he required for a potential attack from any kind of supernatural creature. Some called him paranoid, but he was just prepared. Adopting the nickname of "X", Matt worked on containing and neutralizing the threats he could find, but he knew it was too dangerous to go at it alone. So, he created the 'P.S.I.S code', an ARPG experience which he spread across Weatherbrook in secret. A combination of riddles, questions, and secret messages were created to help conceal his identity and his true intent from anyone who sought to destroy his town and his world. Once deciphered, the clues would lead straight to a website with a live streamed video set for a specific day. X would make his first in-person appearance... And it was going to be one for the record books.
Weapons:
While Matthew doesn't completely understand what these weapons do in the grand scheme of things, he does know some of the more basic actions.
• "The Power Glove"
View attachment 81444
After finding an alien contact living within Weatherbrook, Matthew managed to get his hands on this valuable piece of tech. It had two primary modes, both of which his contact showed him how to access: Pulse Burst (settings 1 and 2), and Gravity Beam. The Pulse Burst (on setting 1) is the actual 'weapon' setting and fires off a short blast of high-powered alien energy from a repulser attached to the palm of the glove. Matt realized that the longer he held down the repulser, the more powerful the blast would be. On setting 2, the same process occurs, but the weapon now only stuns anything it hits, shocking them with what is essentially a bio-EMP.
While using the Gravity Beam, the glove becomes a useful tool. Mostly it acts like a grappling hook, using a plasma beam to latch onto anything with a flat surface (but leaving small burns behind on anything that isn't metal). The gravity beam can also be used to pull/push objects away from the user. Again, the beam comes from the repulser pad on the glove's palm. This mode is non-lethal and isn't normally used for attacking, but the heat generated by the beam can cause serious burns if it touches organic matter.
• "It's not a Probe, alright!"
View attachment 81443
After acquiring the "Power Glove" as he called it, Matthew struck out for the forest to apprehend the aliens once more, knowing that they would return. This time, he brought his recently found Mogwai as bait, knowing they couldn't possibly resist studying a creature like it. So he waited until they arrived and when they did, he set the glove for stun and zapped them both. Knowing he had at least twenty minutes before they regained consciousness, Matt quickly got to work examining the ship and their bodies. He found that they hadn't abducted any human beings (yet) and that they came from the Nebula Rectuli solar system. Taking photos of their maps, equipment, weapons and even the dissected body of a rat they had been studying, Matt was just about to leave when he saw one of the aliens carrying a small silver device. Intrigued by it, Matt reached down to examine the device just as the alien began to move. Unsure about what to do, Matt was about to run when he accidentally hit a switch on the item, creating a large orange flash. The aliens stood there, perplexed about something, before they spoke to him in plain English. They asked where they were and why they were out in the woods. That's when Matt realized the device had mind-wiping capabilities. He informed the aliens that they were just about to leave. Agreeing with the boy, the aliens went peacefully into the night, totally unaware that he not only erased their memories, but also stole one of their tools.
To this day he isn't completely sure about all of its settings, but his alien contact explained it was a scientific 'probe' that the aliens used for almost anything. So far, he's discovered these settings:
• Scanning for Life (light at the end flashes when something is close, the speed of the flashes depend on the threat level. Used the users DNA to determine what is a 'threat'.)
• Memory Wipe (erases the last two hours from the target's memory, but only if the target is looking at the flash when it occurs.
• Magnet (doesn't need much of an explanation, but can also help find hidden metal structures)
• Compass (Tells the user which is North, south, east, and west by changing colours from Orange (N), Red (S), Green (E) and Blue (W).)
• Detect/Sabotage Electrical Equipment (Helps locate any hidden technology and, if the user chooses so, can emit a sonic pulse at a high frequency to destroy the equipment from the inside).
Other:
Matthew found a Mogwai in his travels and rather then isolating and containing it like he had done with some of the other creatures, but instead, he kept it as a pet of sorts. He now calls it "Nibbles" and keeps the creature with him at all times, obeying the rules so it doesn't become a Gremlin.
He also hates it when people refer to the alien science device as a "probe", even though it is clearly a probe. Matt just doesn't like the idea of referencing something that, in the past, was jammed into rear-ends. (His model was never used for that purpose)
The truth, is out there...
Last edited by a moderator: