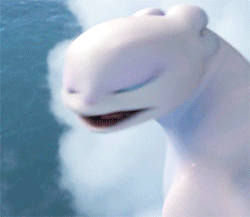 The Light Fury
Original poster
FOLKLORE MEMBER
Invitation Status
Posting Speed

Speed of Light
Multiple posts per day
1-3 posts per day
Writing Levels

Adept
Advanced
Adaptable
Preferred Character Gender

Female
Genres

Any. I have no favorites.



​
ᗯEᒪᑕOᗰE TO ᖴᖇEᗪᗪY ᖴᗩᘔᗷEᗩᖇ'ᔕ ᑭIᘔᘔEᖇIᗩ!
​
"Man this 'new' location is pretty run down."
​
"Yeah, well this is where the big boss man has us, so get
we have to
used
to
it."
Xander commented to the manager of the Pizzeria as they looked up at the old sign in the front of the building that read the name of the place, before the two of them walked into the 'new' location, where the restaurant would soon be...after it was cleaned up a little bit that is,

"This old place was left to rot for years, so what do you expect? With out budgets cuts we couldn't keep the other building, so we have no choice but to move the Pizzeria here."
"You would think he would have sold this place long ago. It's so....creepy."
He said walking into the very entrance of the basement to turn on the lights all around the dusty restaurant,
"Gonna take a lot of work too, getting this place in working order."
"You think we can do it all in just two months?"
"Of course we can. It's not like we're going to be doing this all by ourselves. All the other workers from the old location are going to come and pitch in on the clean up and preparations. The owner's paying us all overtime to do this crap."
He began flipping switches in the power box at the very top of the basement stair way,
"The first thing we have to do is bring in those animatronics and boxes from the old place. Their in my truck. If we hurry we can go ahead and get that done before night falls. After all, I don't want those things in free roaming mode inside my truck."
Xander really didn't feel like going out and getting those...things. He didn't like touching them. It just sent chills down his spine looking at them, let alone being so close to them. Yet, he sucked it up and did as he was told, going out to the truck and helping the man unload everything. The animatronics were first to go inside, being set upon the empty stage while the two men began bringing crates and boxes inside and carrying them down to the basement. Some crates of things were too heavy for the two of them to move on their own so they just left those in the truck for now and continued on with the things the two of them could carry.
One crate in particular was a little on the heavier side, but with the two of them working together they were able to carry it inside. Yet, as they made their way threw the showroom, Xander could have sworn he felt something shift ever so slightly inside of the crate, which made him drop his end of the crate and the wooden box smashing down against the floor, the top of it coming undone and a....puppet thing falling sprawled out on the floor.
The manager though, who hadn't seemed to felt the movement when carrying it, was annoyed that he had let it go,
"Kid, you gotta work out or something if that thing was too heavy for you to help me carry."
Leaning down, the older man picked up the puppet, a curious look on his face,
"I've never seen this one before. Well, I mean I've seen old drawings of it, but that's all. It's an animatronic."
He began turning it over in his hands curiously, thinking something over in his head,
"You know, we might be able to use this one. As a new edition. You know, new place, new thing for the kids to play with."
"Sir, I don't know if that's such a good idea. I mean, look at it, it's dirty and old and--"
"Kid, so are all the others. Besides, we can clean it up. Maybe we can even look into what it used to do here and we can fix something up for it. I'll talk to the boss tomorrow."
He walked over, setting the puppet on the stage for now with the other animatronics before dusting his hands off on his pants,
"Alright, I think that's good for today, we'll get the rest of that stuff tomorrow. Be here bright and early so we can get a jump start on all the cleaning and repairs."
"Yes sir."
Xander stated with a nod, though he seemed to be distracted by his thoughts, watching the man leave before walking over to the stage, stepping up onto it and to where the thing lay limp on the wooden platform. He was quiet, standing there staring down at it for longest time before he spoke, his voice coming out in a knowing tone,
"You're one of them."
He huffed, kicking the thing a few feet away from him,
"Great. Another thing to have to deal with when I start watching this place."
Turning he went to walk off, only to have something grip around his leg and jerk him so that he fell flat on his face on the floor. Quickly scrambling to his feet, he saw the puppet's long arm react to lay back limply beside it once more, and even worse, he saw, just a glance, of a girl standing behind it, a girl just a few years younger than himself, with ghostly yet stunning grey eyes and hair. Scrambling to his feet before she could do anything more to him, he quickly made it to the door and left out.
He had read about her, just as he had all the others. Now, they were all able to fight. All able to get at him. But he wouldn't let them. He wouldn't be another victim like all the guards they had killed before. He had fought them off this long and when this place opened up, he would continue to fight them off. He would always win, he was sure of himself on that.
...[̲̅s̲̅][̲̅i̲̅][̲̅x̲̅] [̲̅m̲̅][̲̅o̲̅][̲̅n̲̅][̲̅t̲̅][̲̅h̲̅][̲̅s̲̅] [̲̅l̲̅][̲̅a̲̅][̲̅t̲̅][̲̅e̲̅][̲̅r̲̅]...
This had become a game to them. Something they did with every new Night Guard that happened to walk through those doors. The poor fools had no idea what they were walking into, but they soon would. Annabella would make sure they realized quickly that things in Freddy Fazbear's Pizzeria were not what they seemed to be. It was so much better for her now that her Marionette was freed from the crate. She didn't have to only scare them now. Now she could go back to killing them as well, just as she used to do all those years ago.
Their game was simple and oh did they enjoy playing it. Bonnie and Chica got to always try first. The guard usually had an easier time deterring them, but Nora and Skylar made excellent distractions for the others. Of course, every once and a while those two got a kill, but it wasn't often. When Bonnie and Chica couldn't get to them, Foxy would have his fun, running so quickly down the halls to jump in and take them out so quickly. Sometimes he wouldn't get the guard either though, so that's when Freddy would take charge. Jacob was a little sneakier than the others. He moved quickly and silently usually. Sometimes the guards wouldn't even know he was in the same room with then until it was too late! Fredbear tended to play too, but he rarely played for kills. No, Darius just scared and terrified the guards with visions and hallucinations, which at times was more fun to watch than the killing. Either way, Anna always enjoyed watching all the children take their turns in the game.
Of course, Annabella played too. But, her turns were more sporadic. It always depended on the music, at least that's what they had all agreed on, that way she wasn't killing everyone out there before anyone else got a chance. After the workers had cleaned up the old diner and turned it into a Pizzeria, they had researched the Marionette and found out about it giving out the prizes in the prize corner, as well as staying in a present shaped box. They had done well to recreate that(they even let her do that job during the day, the Marionette giving out the prizes to the children) and her Marionette during the night would stay in its comfy box, Anna listening to the music from the music box play. Not that her ghost didn't wander unseen by the humans as the others played the game, but her marionette didn't move with her during those times.
Not until the music stopped.
Once the music stopped, the others would back off and let her take her kill. It didn't happen often, but she enjoyed it when it did.
Just like tonight.
Annabella roamed about, watching the others with a wide smirk on her face as they began surrounding the office. The man, their newest Night Watch, was doing well. Very surprising. But, in his trying to ward off the others, he had neglected the music box in the Prize Corner. She was thrilled to hear the music stop as the ghostly figures of she and some of the children, invisible to the man's eyes, stood in the hallway just a little bit outside of the man's office.
Jacob frowned, mentally having Freddy back away and start heading back into the Show Room as the twinkling sound of the Marionette's music began to fill the restaurant,
"Aww, no fair, we almost had him."
His sister just gave a small laugh under her breath,
"Almost. Don't worry, I'm sure you'll get the next one. But now, it's my turn. And I want to have a little fun."
Approaching and entering the office, she didn't show herself the man at the moment, but did speak, her whispers reaching the man's ears as she stood right next to him, bent to his level so he could hear her right in his ear, words spoken in a way that would make anyone's heart stop,
"I've got no strings..."
A hand ran icy chills over his arms,
"...To hold me down..."
She walked around the other side to whisper in the other ear,
"...To make me fret....."
An invisible hand brushed against his face as she spoke the next line, making him yell out and almost fall out of his seat,
"...or make me frown...."
She gripped the back of his shirt (though this took quite a bit of concentration on her part), tugging on it slightly,
"....I had strings, but now I'm free...."
She moved away from him now, moving to stand at the front of his desk, enjoying watching the man tremble in fear,
"...There are..."
A hand slammed down on the desk,
".....no strings...."
Finger nails dug into the desk, clawing the wood, making deep scratches in the surface, a dark grin on her face as she finally showed herself to the man, her pale eyes watching the panic on his face as the girl leaned forward, hands still digging into the desk, words whispered darkly in a way that drove terror into him,
".....on me."
There were loud and pained screams as the Marionette jumped from the shadows of the halls, throwing the man down onto the tiles of the floor. It was...quite messy really. But, then again, when wasn't it messy to stuff a body into a animatronic suit? The Marionette did so with skillful practice, wires and beams stabbing into the man as he screamed his life away. He lasted longer than the others did when being thrown into one of those things. usually they would have lost conscious by now, but it wasn't under they smashed his head into place that he gave out his last groan, pools of blood seeping from the suit as she stepped back to admire her work, a finger to her lips and giggling ever so softly,
"Not often I get such a screamer. Or that I get to kill anyone at all really. That was quite enjoyable."
"Nice show, sis."
Jacob said, appearing next to his sister, bending down to look at the bloody mess,
"You would think he would have listened to the warnings about the music box. But, oh well. He learned the consequence really quickly. Bet he won't do it again."
He laughed and stood up straight, looking up at his sister, seeing her smirk lightly at his small joke.
"Sure won't do it again. In fact, pretty sure he won't be doing anything again."
She turned and began walking back out of the office, speaking to all the others,
"Anyway, now that our new friend is in his suit, I say we head back to our places. It's almost six o'clock."
And with that, the Marionette slowly stood up, under Anna's control as it made its way back to its box, climbing inside and all ready for the new day.
A new night.
A new guard.
And new fun.
...............................................................................................................................................................
Xander sighed as he walked in through the entrance the next night promptly at eight, rubbing the back of his neck, decked out in his all purple 'head of security' uniform. Kids were just now starting to leave for the night, the place closing down while the few workers stayed behind to finish up cleaning and other things. He had been called and told about the
unfortunate
death of the new Night Guard. Sad that the man hadn't even lasted a whole night on his own. He was hopping to not have to train another guard so soon, but then again, what was he to expect? Not many lasted long here anyway.
Now he had to train yet again another guard. Fabulous. He himself was here a few minutes earlier than he was supposed to, just to make sure the office was clean like it was supposed to be (after all, those cleaners sometimes missed some blood) and that all the cameras were in working order. It didn't take long to check those things though and when he had he moved back into the main show area, watching everything around him.
By now, the animatronics on stage were being turned off and winding down. He himself walked over to the Prize corner, glaring the at the puppet when he was sure no one was looking, before he began to wind the music box on the counter. From his office he could so their his monitor as well, but he wanted to see that thing gone for now. He hated even looking at the thing.
As the music began to play from the little box, the Marionette slunk back down into it's box and Xander closed the top on it. Good riddance. He would have to make sure that thing stayed in there the rest of the night. With a nod, he hopped up to sit lazily on the counter of the prize corner, running a hand through his dark hair as he looked around, watching the others do their own jobs while he waited for this new guy to show up so he could get started on his,
"Where is that guy? He better not be late."