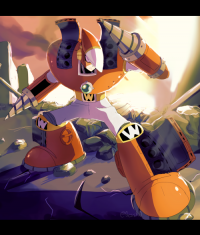 The Guardian
Original poster
The night was quiet, the only sound was the water lapping up against the Water Lilies. Sapphire Lake was the host to a home long sense forgotten. The Ieyoshi household was once hustling and bustling with life, from children to elders this house had them all. The house also doubled as one of Japans finest swordsmen schools, being lead by Grand Swordsman Takeda Ieyoshi. The school taught the way of the spirit sword. This style prided itself in the scared arts of magic infused sword fighting, something that wasn't easy to learn. Only twelve students graduated to the rank of Master Swordsman.
Though as years went on members of the house hold started to pass away or just move on, leaving both the school and home in a state of disrepair. However, one man and student continued to live on the old halls of the home. Jiro Ieyoshi was the fifth son of Takada Ieyoshi, and the last to receive the rank of Master Swordsman. It is here, where we start our journey into a tale of very bizarre events that leave the very balance of space and time hanging by a thread. It all starts with a raging impact that scars Sapphire Lake.
Water pounded against the old dilapidated house. The lake screamed in pain as it cooled whatever had struck in. Jiro awoke breathing heavily, clenching his sword, his eyes darted out the window and out to the lake. Small flames skipped across the water, eating every lily pad they came to before going out. The Samurai dashed for the door and outside, the cool night air nipping at his face. He ran to the small dock and looked outwards towards the center of the lake.
"Is this another one of Gin's monsters?" his voice was gruff and deep.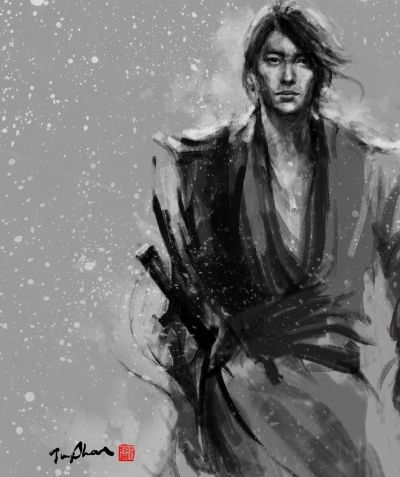 He spotted a floating human like figure out on the water. He closed his eyes "Spirit of the water aid me so that I may save a life." he whispered. He thrust his palm out, aiming at the figure, and a large wave of water shot of towards its target. It rushed past the figure, and Jiro pulled his hand back slowly. The torrent of water followed, bring the shape to shore. The samurai ran full speed to the body, only to be surprised at it was a man encased in metal.
"Surly this is Gin's work." he drew his sword, a blade as white as the moon, and readied it. "Up with you metal man!" Jiro roared.
Last edited by a moderator: