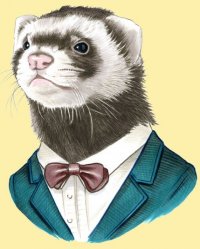 Ferret Dad
Original poster
Invitation Status
Posting Speed

1-3 posts per week
One post per week
Slow As Molasses
Online Availability

Afternoons and evenings, some weekends.
Writing Levels

Intermediate
Adept
Advanced
Prestige
Douche
Adaptable
Preferred Character Gender

Male
Female
Primarily Prefer Male
Primarily Prefer Female
Genres

Fantasy, Science Fiction, Post Apocalypse, Horror, Romance, Survival...
Status:
Not recruiting at present time. Invitation can be requested if a slot opens up, as private recruiting will be the only method of acquiring new players for a while. (Total: 17/16 Taken.)
You can find the IC thread
here
.
Legend of Renalta has a Discord Channel, where you can talk with other players, strangers, or the GM whenever you'd like.
Link here
.
"Come one, come all, to listen to a tale that has defined an era! Listen to my words, and perhaps pay me a few pity pittances! I seek only to entertain, and perhaps to inform, upon a simple tale, that many of you already know. Whether thou was born in the religious zealotry of Rheinfeld, the open fields of farmer's villas, the dark and isolating Liveria, or even the detestable but cunning slavers of the desert Free Holds... All have likely heard this tale, but, alas, I shall speak of it once again. The most important tale of our time, be it myth or fact none of us shall know beyond... The Legend of Renalta.

Over a thousand years ago, there once stood a marvellous kingdom known as Renalta. A shining metropolis, a beacon of civilization, tolerance, and hope. There, magical studies were pursued with great fervour, and people were free to speak their minds. The royalty ruled with a merciful hand, the crops were plentiful, and all races, all peoples, were seen as equal. This marvellous land, however, 'twas not meant to last. Not under the vision of the Gods... Not under their spite. Yet, I get ahead of myself, do I not? Let us continue.

Once upon a time, three princesses were born to the royal family of Renalta. Myria, Kouri, and Kyri. Myria was to inherit the state, Kouri to inherit the responsibility of priesthood, and Kyri of the military. Between the three, Kouri was said to have an utterly legendary beauty; an irresistible look. One that drew the envious eyes of many suitors, who but remained quiet, for the chaste nature of a priestess made them hold their tongues. Yet, one day, Myria vanished, leaving Kouri to become the direct inheritor to the throne. The disappearance of her older sibling led the royal family to pull the remaining two sisters deep within the castle, to protect them, until they were old enough to step out on their own.

That time came, when Kouri was seventeen, and Kyri fifteen. During this time, the princess of legend had spent many hours apprenticing in the arts of magic: Ice magic, to be more specific. Her intelligence, her power, her youth, and her beauty, brought suitors from all corners of the world. From the most distant of lands where none had ever even heard a whisper, to the most powerful of nobles. Even women sometimes tried to proposition the often beleaguered princess, who was free to reject them, to seek out her own heart's desires.

Shortly after turning nineteen, a new archangel was christened and promoted among the Heavens. His name was Typhon... A name that many of you listening now, know with either great reverence, or great fear. Becoming an archangel, of course, gave him the right to choose one reward with which he could cherish forever, for the act of becoming an archangel is not one of ease. He descended upon the world to the sound of trumpets, with great numbers of cherubs following him, and holy light draping his large figure. His features, handsome. His power, significant. His ambition, unlimited.

He, however, was lonely, and wished for the company of one he considered an equal to himself. That one, he decided, was no angel, no god or goddess. No, that one, was but a mere mortal... Princess Kouri, of Renalta. One whom he had been watching with interest from above, for years, but who had not been in a position to act upon such interest until this point. With purest grace, he stepped forth into the large throne room, and kneeled before the princess. With but a single sentence, he spoke with such gravitas as to shake the very foundations of their souls.



"Will thou taketh my hand, and join with me in immortality above?"



The princess was taken aback, and abruptly declined his offer. He stayed for a day, and attempted to woo her with gifts, and singing, and demonstrations of his power, but none of these things drew her in. She knew what she wanted, and 'twas not the bluster of this person. Not this great archangel, who grew infuriated, and who departed for the Heavens.

That following night, just minutes prior to the apocalypse itself opening upon them all, a warning came. Some say it was an angel who did not see the justice in this act. Others say it was simple gut feeling intuition from a mage. Regardless, Kouri was quickly evacuated from the capital by the most elite of the King's Rangers and Mage's Guild members. As they rode away, it is said that the princess could hear the distant screams of her people, as a horde of the Heaven's angels came, led by Typhon, to destroy her kingdom.

An unprovoked attack, that resulted in the disappearance of the princess. Typhon never found her body, and raged even harder than he had before. His rage, so lacking control, resulted in further attacks against neighbouring towns. Many millions paid the price for a simple shunning. All across the land, even in religious enclaves, there were riots, and uprisings. The beginnings of a new dark age, had arrived. One of blood, one of sorrow, one of pain. One that dragged all the mortal races backward for hundreds of years. Even the Heavens seemed unusually crippled to act, as when Typhon returned, their acts upon the world became quite limited. Weakened, by their massive use of power, and their lack of unity on whether what the King of Gods commanded Typhon to do, was just, or unjust.

Even now, a thousand years later, based on this story... Be it fable, or truth, faith is weakened, and split into different groups and churches. No longer is there a united belief in the Gods, but only in particular Gods. No longer do the Gods seem so unlimited in power, now, their every move is calculated, as though they are reeling, feuding, and struggling to maintain their own unity... Even now, there are whispers of secretive groups, who maintain vigil over the hiding place of the princess. A princess, who is trapped in time, frozen, waiting for the right opportunity to rise up... One could not wish for a better time than this.

Yet, as I speak to thee, fine members of this now growing crowd, I must say: I know nought whether this story speaks truth, or falsehood. I know only that it is old, and with many old fables, there are both truths and lies woven into every word... Perhaps I'll speak more, if given but enough to eat soundly for the day..."



-----------------------------------------------------------------------------------------​


Above are the words of many storytellers across the span of hundreds of years. Now, however, this story shall slowly prove true: The princess does live, and she is about to awaken to a world far removed from her own. She will need allies, and though some few still serve her cause, such allies will need to be found from all walks of life. Not an army, for an army would be ripped apart, but a small group of those with adventuring spirit.

You will soon reach a pond, and deep within, will lie something that will change your future, and that of the world, forevermore... If you should choose to walk this path. Will you step forward, aid the princess, and change the world? Or will you continue on your way, to another tale, and leave this one to its fate without your aid?



No Godmoding: This should be obvious. An act of Godmoding is defined as creating a character who is essentially unkillable unless they are literally fighting a God. You can be a skilled warrior, or a wizened wizard, but please don't go so far off into the power curve that the only thing that could reasonably stop you would be a God.
No Metagaming: This is more of a soft rule. This is essentially that you don't automatically know everything someone else knows. That's lame. How can you develop a relationship with someone if you can just assimilate their thoughts like you're a discount Facebook Borg collective?
No Autohitting/Hijacking: DON'T write "I hit George." DO write "I attempt to strike George." Never assume what the other person will write for them. If you want to write a conversation or a quick set of actions, just do a collaborative post. If you don't know what those are, ask in the OOC.
Be Mature: This roleplay features some pretty hardcore grey world stuff. Themes include but are not limited to: Religion, sexuality, personal identity, vengeance versus justice, brainwashing, torture, messiah-hood, slavery, serfdom, mass murder, genocide, xenocide, and mental instability. If you can't handle someone disliking your character, or having your character lose some fights, this is not the role play for you.
Seriously, Be Mature: If you have a problem with someone or something, voice it in the OOC. Aim for tolerance, forgiveness, compassion, and mutual understanding. If your response to a problem is to rip through the OOC screeching like a banshee and flinging shit, I'll drop kick your ass out of the RP so far that NASA will be able to watch you leave orbit. I don't have time to be your babysitter, neither does anyone else in this role play.
The GM's Word Is Law: I'm basically the God above Gods in this role play. At any point, I can do whatever I want. I can break any of my own rules on a whim, as necessary to resolve a situation. If two players can't resolve a dispute, I will, and I have a reputation for murdering player characters by the bucketload, so you probably won't like my solutions. This is also so that I can throw obstacles at you that you will be forced to work around, rather than simply ignore all the time. (Again, only if necessary. If you take losses and failures yourself, I'll be less likely to act against you. This is mainly an anti-Mary Sue measure. If you write a good character that sometimes fucks up, I won't likely act against you much. )
Prove you've read the rules here by typing "Kouri Plushie" somewhere in your sheet. Before anyone asks, yes. Kouri Plushies exist in-universe.
You may have noticed there are two kinds of player slots: Core & Extended. Core slots only go to players who I have previous experience with and trust to perform well in the setting. Extended slots can go to anyone, though it won't be a first come first serve basis. Instead, it will be based on how effectively you have constructed your character. IE: Quality over quantity, folks.

Ah, so you've decided to bring yourself to this adventure, have you? Crossed beyond the veil to make this journey? Then let me be your guide. From here on out, you may call me Fate, and I will help you to understand how to get started here. There are no stats, or traits, but some information is required for me to imbue your soul within the right body. Wouldn't want to accidentally put you into the body of a cat now, would we?

CSv2
Entry Point: Book 1, Druid's Coven. (DO NOT DELETE THIS. Leave it as it is, intact on your CS, it will be important later in the story.)
Name: (Your name. Who are you?)
Age: (How old are you. You cannot be younger than 16 to go on this adventure, Kouri will not employ child soldiers.)
Sex: (Male? Female? Something else entirely, perhaps?)
Appearance: (Text, image, or a mix of both will do. If you use an image, please source where you found it, if you can. Be nice to artists you're stealing from. )

Fate looks you over, and nods with approval. She starts to design your body, and motions to you to continue inputting further information.

Strengths: (What do you do well? Below are three examples. You can have as many as you like, but remember that the more strengths you have, the easier it will be for you to enter Godmoding territory.)


Deterministic: I never give up!
Trained In Swordsmanship: I can swing a blade effectively, and cut things asunder!
Magical Fire Sword: ERM MAH GERD, SMOKEY WOULD BE VERY UPSET RIGHT NOW.


Weaknesses: (What do you do poorly? Below are three examples. Note that mental weaknesses are not as strong as physical ones. You can have as many as you like, but remember that if you cripple yourself with weaknesses, Kouri may feel too much pity to allow you to join her.)


Sickly: I was born with a poor constitution and cough up blood quite often.
Coward: I don't want to die!
Poor: I was born poor and I'm not well educated. Also the rich might not like me much.


Fate nods with appreciation, and ushers you to the final section. She then slips beside you, and whispers you to be careful about what you wish your life to be: It will have long lasting consequences, and may mean the difference between whether or not Kouri will accept you...

King's Rangers or Kiune the Druid?: (Choose either the King's Rangers or Kiune the Druid recruitment option. Further information on the choice can be found by asking Brovo a question in the OOC, or in the related OOC post here: CLOSED SIGNUPS - The Legend of Renalta (Updated: 19-03-2016) )
Biography: (Your history & personality. Write at least two paragraphs so I can gauge your writing. Include how you gained your listed strengths and weaknesses. Include how Kiune or the King's Rangers recruited you to help Kouri, and why.)
Motivation: (What is your character's motivation to see the conflict resolved/work for Kouri? It doesn't have to be noble, but it has to at least be productive.)

As you finish writing information, Fate snaps her fingers, and the scroll you were writing upon vanishes. Darkness wraps around you, and you are born into the mortal realm, without any previous memories, to begin your life...
Total So Far: 23.


Active: 13.
Inactive: 9.
Dead: 1.

Sex


Male: 16. (9 Active, 7 Inactive, 0 Dead.)
Female: 6. (4 Active, 1 Inactive, 1 Dead.)
Neither/Either/Both: 1. (0 Active, 1 Inactive, 0 Dead.)


Updated to Page 17.




Story: Story-related achievements. Also logs major choices the party has made, ones which will have long lasting ramifications on the story, and possibly the world.


In The Beginning: Survive the prologue.

Achieved: Samuel Mourn de Vandestryker en Karnarvon the 4th. Kasienka Ellarian. Wanderer Rahim. Sisera Del Azul, son to the Steward of Renalta. Dean Hansen. Baldrik Larsson. Kalemn Weller. Tahlia Wether née Dettlef. Amaia Nekane. Alexander Reuman. Cennick Greenborough.

Awakening: Survive the first book.

Achieved: (Prologues, Book 1.)

Prologues: Samuel Mourn de Vandestryker en Karnarvon the 4th. Kasienka Ellarian. Wanderer Rahim. Sisera Del Azul, son to the Steward of Renalta. Dean Hansen. Baldrik Larsson. Kalemn Weller. TAhlia Wether née Dettlef. Amaia Nekane. Alexander Reuman. Cennick Greenborough.
Book 1: Sanctus Reveniens. Windy Goldfingers. Grothnor. Ignas Durant. Chilum. Nar'She.

Decisions: These are major choices players made, or major things which occurred to players.

The Roads We Travel (Took The High Road): Took the high road across the mountains, denied Liveria, denied The Abyss, denied The Dark Forest.
Meeting with the Silver Shields (Cooperated): Decided not to betray or resist Jennifer.
Manifest Fear: Dean Hansen, Amaia Nekane, Tahlia Wether née Dettlef, Kouri of Renalta. These four were subjected to nightmares, and others were forced to watch...

Fanaticism:

Survive the second book.

Sacrifice: Survive the third book.

Fury and Madness: Survive the fourth book.

Our Darkest Hour: Survive the fifth book.

A Kingdom Reborn: Survive the finale.


Character-Specific: Character specific achievements. Will be more relevant as characters actually grow and learn more about each other. (Getting there, but not quite there.)

N/A.

Combat: Achievements earned as part of combat. These could be duels, or battlefield achievements.



Underdog: Defeat Marcus in a duel.

Achieved: Alexander Reuman.

Apprenticeship: Be tutored by Marcus.

Achieved: Wanderer Rahim.

From A Boy, To A Man: Defeat Hanus in a duel.
To Duel Is Privilege: Convince Kouri to duel, and then defeat Kouri in a duel.
More Than Fast: Defeat Mikan in a duel. Legitimately.

Fractured Ankle:

Defeat James in a duel.

Achieved: Kasienka Ellarian.


Romance: Anything to do with romantic arcs, as there are plentiful opportunities for romantic subplots.


The Blue Bloodline: Pursuing or pursued a romance with royalty.

Achieved: Samuel Mourn de Vandestryker en Karnarvon the 4th, Baldrik Larsson, Cennick Greenborough.

Duty Only: Expressly deny any romantic overtures toward the Princess.

Achieved: Amaia Nekane. Kasienka Ellarian.

An Exercise of Green: Welcome Mikan in for a night of... Fun.
A Fox, Denied: Decline Mikan's advances for a night.

Heart of the Vampire Knight:

Start a romance with Hanus Wolfblood.

Achieved: Kasienka Ellarian.


Failure and Death: Not all are destined for glory, but some are destined to be remembered nonetheless.


The Ultimate Price: Die in the name of the cause.

Achieved: Alexandra Somer.

A Harsh Lesson: Be defeated in a duel. Officially.

Achieved: Dean Hansen. Wanderer Rahim.

The War Goes On: Be defeated in battle or surrender, but survive--one way or another.
Unfriendly Fire: Hit one of your allies by accident.
Purple Heart: Meet Death, spit in his face.

Achieved: Sisera Del Azul, son to the Steward of Renalta.

Below, you'll find the NPC sheets for Kouri, Mikan, Marcus, Hanus, and James. As y'all discover more about them, it'll be noted on their sheets. Keep in mind that the legends and myths surrounding Kouri may not be true. If information is intentionally being kept secret by a character, that will also be mentioned here. Finally, keep in mind that not every strength and weakness listed is necessarily true, or necessarily the total list of an NPC's abilities. They can and do hide some things from you.

This is not necessary reading, it is entirely optional. It's here if you need to reference something about an NPC for the IC.

Name: Hanus Wolfblood.
Age: ?. (Centuries.)
Sex: Male.
Appearance


Height: 6'2"
Weight: 220 LBS. (Muscular.)
Hair colour: White.
Hair style: Long and flowing to his shoulders. Kept tied back in a pony tail when combat is expected.
Eye colour: Red?
Skin colour: Black.
Non-Combat Dress: Silk and linen shirts and pants, most often made out of plain whites, greys, and blacks. His leather strapped boots seem well used, and well maintained, with stitching running alongside one of them implying that they have been damaged before.
Combat Dress: A breast plate covers his upper torso, wrapped and strapped atop a thick, hardened leather vest that reaches down to his waist. His limbs remain conspicuously bereft of defences. He carries around a simple iron helmet, which he sometimes appears to forget to put on in combat. His three weapons are two throwing axes at his waist, and a bastard sword. All three are made out of darkly hued metals, likely originating from deep within The Abyss.

Strengths


Vampire:

Hanus is a vampire of an as of yet unknown brood. He can sustain wounds that would kill normal men and has additional powers that he can bring to bear both in and out of combat.

Warrior Noble:

His culture emphasized a warrior's life for their nobility, and as such, at the same time he was learning how to read and write, he was learning how to cut men asunder.

Feels No Fear:

You cannot intimidate a man who has cut off all personal ties to the world and has made it his objective to die gloriously.

Enchanted Weapons:

All three of his weapons contain enchantments of an as of yet unknown type. If examined, one could likely figure it out, but waiting until combat to see them in action is also viable.

Weaknesses


Sanguine Curse:

Every time he uses his powers or needs to mend his own wounds, he will need to use blood. This means that at some point, he will have to feed on others to sustain himself. Luckily, he will not spread the curse through feeding, unless he wishes to do so.

Boiled Iron:

Sunlight weakens Hanus' powers, if he's even able to use them at all. He is also not able to mend even the simplest of wounds whilst in the direct rays of the sun, and can bleed to death even from something as small as a paper cut if given enough time out in the sun.

An Aura of Distrust:

His Dark Elf heritage and his Vampirism make for a noxious combo that tend to cause others around to hold a great, seething discomfort around him. Some may even try to kill him on sight because of his vampirism, and will only be stopped through violence or clever diplomacy on the part of the party.

Bloodied Conscience:

Though he speaks not why, Hanus has mentioned that he has taken many lives with his weapons with a measure of disdain. He prefers to avoid outright murder save where his opponents started the fight, and committing especially heinous actions around him will cause him to refuse to help you, perhaps even turning on you if you do something too vile.

Biography: A Dark Elf noble, whose people hail from The Abyss. He wandered for years on the surface before he donated resources to the King's Rangers cause and possibly manpower. He is a well trained warrior, who carries weapons with magical blessings.

[Update 1 (Kasienka Unlocked)] Hanus joined Kouri's cause out of a personal or cultural reason, known as "Osvobozhdeniye." He seeks his own death in an honourable cause, and has sworn that if he fails to die in Kouri's cause, he will die in Kasienka's cause instead. It seems to matter little to him, so long as he dies or accomplishes great things. He has no pulse, and his skin is cold to the touch, and he has implied that he is a vampire. His eyes have the wrong colouration for vampirism: Vampires have silver eyes. Hanus has red eyes.



----------------------------------------------------------------------------​


Name: James Moriarty, "The Illusionist."
Age: ?. (Looks to be in his 20's.)
Sex: Male.
Appearance


Height: 5'7"
Weight: 130 LBS. (Lithe.)
Hair colour: Black.
Hair style: Long and often unkempt, though he can just as easily change the way it appears with magic.
Eye colour: Purple. (Purple is not a normal eye colour.)
Skin colour: Pale white.
Non-Combat Dress: Dyed purple linens, using dyes expensive enough to almost put into question how he ever acquired them to begin with. His pants and shirt are sturdy, made for travelling long distances, and he wears a purple cloak, that has no purpose beyond flamboyance. He also wears a purple hat, akin to a short top hat, which is unusually eccentric fashion. He keeps them clean, likely also through some form of magic.
Combat Dress: N/A.

Strengths


Carnival Illusionist:

Raised by a carnival, he has spent several years throughout his youth mastering the arts of illusions, both magical and non-magical.

Darker Arts:

James knows the ways of darker arts of magic, forbidden fruits that both allow him to identify cunningly laiden traps and spells, and which allow him to create some of his own.

Beatrice:

Who would suspect a simple crow as a spy of the skies?

Unburdened By Normalcy:

It is very quickly and readily apparent that there are few things this man would not do in order to win. He can be expected to always serve, loyally, to whatever cause the party is committing to, regardless of its moral implications. He will also generally offer third options nobody else has thought of before.

Weaknesses


Feeble:

James is physically weak and it shows. He is entirely hopeless at any strength-related tasks, and he can't run far without exhausting himself.

Eccentric:

Somewhat of an understatement, James constantly speaks of strange things that cause the peasantry to quake in fear, and the nobility to eye with distrust if he's not careful with his tongue.

Elitist:

Though he is but a commoner himself, he sneers upon the weak, the poor, and the infirm. He can easily erode trust with such groups of people if he isn't controlled.

Biography: An illusionist who travelled with a carnival that wandered around the Renaltan Remnants and Kingdom of Liveria. He claims to have been raised by the carnival itself. He keeps a pet around with him named Beatrice, and the two share an unusual connection.

[Update 1 (LiWei Unlocked)] James knows how to wield darker magics, which can create animals like Beatrice, as opposed to simple illusions. He also seems to take a particular liking to crafting deals with others, in exchange for unnamed favours later.



----------------------------------------------------------------------------​


Name: Kouri of Renalta, Princess.
Age: Nineteen.
Sex: Female.
Appearance


Height: 5'7"
Weight: 135 LBS. (Lithe.)
Hair colour: Blue. (Blue is not a normal hair colour.)
Hair style: Long and flowing past her shoulders, well maintained and trimmed.
Eye colour: Blue.
Skin colour: White.
Non-Combat Dress: Fine silk dresses, shirts, and pants adorn this fine lady's catalogue of clothing. She tends to carry multiple outfits for differing occasions, though presently keeps them strictly to three outfits: Rider's clothes, a set of commoner's garbs, and her royal dress.

Rider's Clothes: Dark blue silk pants and shirt, with a pair of simple, flat, leather shoes. This outfit is easily of noble quality, though falls short of outright royalty. This is best used when riding long distances on horse back, or where dresses would be inappropriate.
Commoner's Garbs: A plain, brown-turquoise dress, made out of a cheap combination of linen and wool. It shares the same flat, leather shoes the rider's clothes have, and even comes with a dark brown cowl, to allow her to hide her hair and most of her facial features—save her lips. She chose this outfit herself. This is best used when attempting to avoid attention from other people.
Royal Dress: Made of some of the highest quality silk in the world, and dyed with a blue that refuses to falter to dust or age. Kouri's dress has gold lining the cuffs, and was measured to fit her and accentuate her physical attractiveness. It is auspiciously without any heraldry, making it passable as an extraordinarily expensive fashion item owned by a noble woman, as opposed to royalty outright. It also comes with a small box, whose contents are unknown, and which Kouri protects from prying eyes.

Combat Dress: N/A.

Strengths


Stunning:

Kouri is attractive beyond normal measures of attractiveness, to a level that is outright unnatural and unobtainable to most people without some form of magic. This sometimes makes enemies hesitate to harm her in combat, and serves as a useful tool for convincing fence-sitters to side with her over someone else. (Does not apply to PC's. Your character can decide if she's pretty or not for themselves.)

Born to the Purple:

She has legitimate claims to royalty, and it's not overly difficult for her to prove it, so long as the appropriate testing apparatus (ex: magic) is around. Most enemies will also prefer to take her alive, refusing to deal death blows to her if they can help it, should they know her identity.

Political Mastermind:

More than anything else, Kouri was raised with the skills necessary to navigate complex social trees with grace and deftness. She's fully capable of lying, maintaining disguises, and interacting with nobility with ease.

Ice Magic:

Highly skilled in the art of magic involving the element of ice, she can create and destroy it with ease. The way she uses it, this allows her great defensive capacity, and some limited offensive capacity. It's flexible, and can be used to aid allies, inhibit enemies, or protect herself.

Theory...:

Able to read and write masterfully in multiple languages, with a deep understanding of many of the intellectual topics. She grew up surrounded by thousands of tomes of knowledge and dozens of mentors, and can quickly learn new topics on the fly.

Weaknesses


... Without Practice:

Between a thousand years frozen and a lack of real world exposure from spending most of her time in her castle, she has little experience applying her knowledge to the world. In short: She's smart, but naive.

Born to the Purple:

Kouri is beautiful. Kouri has a royal bloodline, with its own unique properties—some of which may even be more than simple cosmetics. Kouri, if successful in her quest, is heir to a throne of an entire nation. There are the less than savoury out there who would be happy to take advantage of this for their own manipulative ends. Some further unhinged still, who would be more than happy to force her to service their own desires. It is not only angels who can suffer from deranged desire.

Enemy of the State:

Kouri's mere existence makes her an enemy of the state of Rheinfeld, making it difficult for her to engage in social interactions without sufficient disguises. Even then, every interaction risks discovery.

Pure Mage:

Kouri has only learned how to be offensive and defensive with magic, nothing else. Anti-magic will cause her great struggle and magic resistance will make it difficult for her to harm opponents. This also means she has little to no skill with melee or ranged weapons.

Depression:

Though she tries her best to hide it, sorrow permeates her every step and shadows her every thought. It is possible for her to mentally break for brief periods of time that render her ability to socialize or engage in combat far more ineffective.

Biography: A skilled magician and politician who awoke from a long slumber to seek vengeance against the Gods. Much of her history is known only through ancient tales, several points of which are falsehoods or exaggerations. She's well educated, and by noble standards, well bred. Her blue hair is an oddity, being her natural hair colour, and yet unnatural among humanity. Equally strange is her unnatural allure: She possesses a quality of beauty that goes above and beyond even preening, which both acts for and against her on a regular basis.

She carries a great deal of sorrow with her, and does her best to suppress it.

[Update 1 (Kasienka Unlocked)] Kouri is prudish by nature, and becomes quite flushed with embarrassment and irritation when others dress scantily or disrobe themselves within her presence.

[Update 2 (Baldrick Unlocked)] To defeat the Gods, Kouri ultimately plans on heading north: Beyond Rheinfeld, beyond the Free Holds, to an unnamed land of ice and snow. There, a temple lies which will allow Kouri to perform a magical ritual to end the threat of the Gods. The ritual itself she has kept secret to herself, as well as the details about the temple.



----------------------------------------------------------------------------​


Name: Marcus [Secret].
Age: ? (Looks to be in his late 40's.)
Sex: Male.
Appearance


Height: 5'10"
Weight: 190 LBS (Muscular)
Hair colour: Dark Brown.
Hair style: Military cut short.
Eye colour: Brown.
Skin colour: Red.
Non-Combat Dress: ? (He's never been seen outside of his armour/makes a conscious effort never to be caught without it.)
Combat Dress: Plate mail adorns this man's form, from the shoulders down is every imaginable piece one could acquire. He also keeps a helmet around with him, and in dangerous areas, he dons it without question. It obscures his face when worn, and limits his vision. Under most circumstances, he usually just keeps it in a supply bag. He wears a thick and large cape, which he can wrap around himself to protect himself from cold elements, or to disguise his armour at a distance and surprise opponents with it at long range. It has a hood, which he usually keeps on, to avoid drawing ire for his race.

As for weapons, he keeps a two handed sword slung to his back, an arming sword at his waist, and a shield strapped to his arm. He is, in every way imaginable, a walking juggernaut, and taking off all of his armour takes a few minutes.

Strengths


Veteran:

Battle hardened from more fights than he can even particularly care to remember, Marcus is able to think both tactically and personally on the fly, issuing orders in the head of combat with no fret or penalty.

Martial Master:

Has trained with several different weapons both melee and ranged, and though he has his favourites, he is technically able to use pretty much any weapon he gets his hands on with some degree of skill. Atop this, he's also able to calculate and counter enemies using weapons he's at least somewhat familiar with.

Mentor:

He is quite knowledgeable and can pass this knowledge quickly onto others, training weaker members of the party in martial combat and thus improving their odds of success.

Tiefling Heritage:

Marcus is more resistant to corrupting influence, can better detect corrupting influences, and is immune to charm effects. Succubi, mages, and vampires beware, Marcus ain't having none of your shit.

Weaknesses


The Twilight Hours:

Marcus is nearing the end of his usefulness in war. He's middle aged, approaching elderly. He fatigues faster as a result, and injuries sustained in combat are more debilitating than they would normally be for someone with youthful vigour.

Cold as Steel:

Marcus makes no hint of hiding his callousness for emotional pain where it concerns Kouri. He might be able to see past it for others on their travels, but he will have little more than contempt for those who fall to sorrow, anger, or other emotions. He expects discipline.

Tiefling Heritage:

Having demonic influences in one's bloodline is not exactly a winning lottery ticket for social acceptance. Though not as severe as vampirism, it will not be looked upon well by many. As well, attacks made by Angels and Aasimar can burn and even blind Marcus.

Not Mage nor Templar:

Marcus does not use magic and he has no resistance to magic, aside from that which is granted by his heritage. He struggles against mages without proper support, even if he has a ranged weapon.

Biography: Marcus is a tiefling who joined the King's Rangers as a youth under violent circumstances. He has served with apparent distinction, though he appears to have past incidents with Gregory, the commander of the King's Rangers. Regardless, he commands great respect from most of the other King's Rangers. He is a skilled warrior, though his age is catching up with him. Beyond that, there's little known about this man, beyond his strong loyalty for Kouri and her cause.



----------------------------------------------------------------------------​


Name: Mikan [Secret].
Age: ? (Looks to be in her late teens.)
Sex: Female.
Appearance


Height: 6'1"
Weight: 165. (Athletically slender, but not quite lithe.)
Hair colour: Black.
Hair style: Tied back in a pony tail, which drapes down the back of her neck freely. Her bangs remain, though maintained to prevent them from blinding her in the midst of combat.
Eye colour: Green.
Skin colour: White.
Non-Combat Dress: A simple mix of linen and leathers. Leather shorts which end just above her knees, and a linen shirt, both beige and unremarkable, though the shirt has no sleeves, showing off the remarkably surprising amount of lean muscle she has. She keeps her shirt tucked into her shorts, and wears a leather belt synched tightly around her waist. The belt has several, exaggerated loops, for holding various things. Around her elbows and knees are hardened leather pads, which she uses for more acrobatic maneuverings in harsh environments.
Combat Dress: She wears no armour in battle, instead opting to avoid direct attention, though her boots have metal plates embedded into them which can cause a surprising amount of pain. She keeps a few surprising devices in hidden pockets and in one of her supply bags, which she uses typically to escape, but sometimes to confuse opponents. She has a half a dozen throwing knives, which she sometimes hides on her person, or sometimes makes plain for others to see wrapped in the loops on her belt, which she can pull out and throw within a second if necessary. Should all else fail, she has two short swords sheathed on each side of her waist, which she can duel wield with.

Strengths


Sneaky:

Look away for a moment, and she can slip away from your sight silently. She can also "acquire" many things the party might need, so long as they're near civilization and don't ask where it came from.

Incredibly Dexterous:

Mikan's got incredible agility and flexibility, and she can run, jump, slip, roll, climb, and lash out in unpredictable ways. There are no environments she can't find a way to fight effectively on or around.

Seductress:

A devilish tongue and lovely voice can carry one quite far into the bedrooms of nobility, distract guards, and otherwise allow her to gain access to places and information that one would normally not be allowed to see.

A Purse Snatcher's Eyes:

She can notice things that most others would overlook, and can usually find weaknesses in enemy defences, maneuverings, or otherwise, that others miss. It's hard to sneak up on a professional sneak, too.

Energetic:

Between her lifestyle and her natural inclinations, Mikan can typically last longer than others in most physical activities, so long as it isn't pushing her past her limits.

Weaknesses


Prone to Panic:

If Mikan sincerely feels that she's going to die, she's far more prone to throwing away everything she has to escape from harm, even if it would compromise the safety of an ally.

Lean:

She's got stamina, not strength. If she's pinned or struck with something heavy, she's not likely getting back up without a stroke of luck or a mistake on the part of the enemy.

Law Breaker:

Whether you ask for it or not, she's liable to try and snatch things that catch her eye. Unless stopped, she may cause trouble with the locals, wherever she is.

Ignorant of Magic:

Having grown up in the theocratic anti-magic state of Rheinfeld, she's fairly unaware of what magic can do to people, beyond "hurt a lot." While she's able to spot more obvious forms of magic and attempt to avoid them (fireballs), more insidious forms of magic may take her entirely off guard (mind control, charm, sleep, illusions, et cetera).

Edu... What?:

Mikan grew up on the street, she has no formal education. Beyond basic mathematics (currency), she has no idea how to do upper class things. Like reading, and writing, and poetry.

Biography: Mikan was born in Rheinfeld in what can only be presumed to be destitute poverty. She is illiterate, and makes no secret that she is fleeing something, but is not indicating what it is. She's a skilled pickpocket and sneak, and gleefully flirts and even engages in acts of coitus with a sort of wild abandon not befitting even of the peasantry. She is more than she seems.
Here is a section dedicated to bookmarking various important points in the story. They are divided into the following categories: Books, Chapters. Books represent entire plot arcs, while chapters represent individual points of note in those arcs. There are no length requirements or limits to these: Chapters can vary wildly in distance to each other.

This is primarily here so nostalgia can be had without having to dig through dozens of pages of the IC. It's also neat to see how far the story has progressed over time, and gives a direct view into what choices the player characters have influenced or even directly made themselves.

Note that these summaries do not at all include everything that happened.

Book 1:

Awakening





Book 2: Fanaticism


Abandoned Home (link): The party arrives in Rheinfeld, in a forest with an abandoned home. There, they start to plan their next moves...



Last edited: