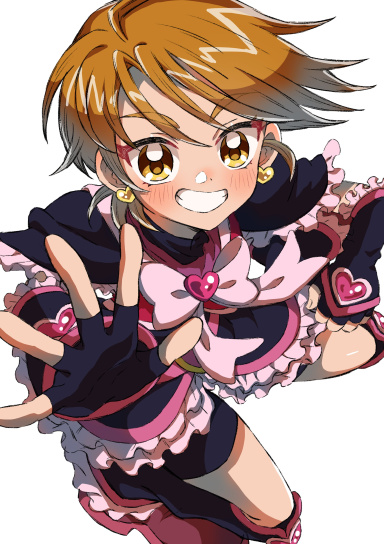 Ancient Iwaku Scum from 2006.
Original poster
MYTHICAL MEMBER
Posting Speed

Slow As Molasses
Online Availability

NEVER
Writing Levels

Adept
Douche
Preferred Character Gender

Primarily Prefer Female
Genres

Surrealism, Surreal Horror (Think Tim Burton), Steampunk, Sci-Fi Fantasy, Spaghetti Westerns, Mercenaries, Dieselpunk, Cyberpunk, Historical fantasies
Episode One: Rough Year
​


[ame="http://www.youtube.com/watch?v=tPcXkTPMl9w"]YouTube- 02 Pulse Beat[/ame]



"Oz, what's the story for tonight?" The Major asked.

Looking in the mirror Redhawk sat adjusting the turkey feathers in his head band. Oz sat along side his former commander tapping away on his computer searching for any kind of cash reward for bounty hunting. It had been a rough economic year on the Moon once again. The Moon, now more commonly called Terra 2.0, was one of those places where outcasts from society lived. These days living on Earth was only for the upper class who could afford to pay the high living costs.

"There's a warrant for the arrest of the Swifty Gang. 1300 Spacebucks." Oz responded.

"Only 1300? That seems to be a waste of time." Redhawk said.

"Well if we are going to go hunting for big game, it'd be better to find a location with better bad guys." Oz said.

"I guess, too bad this wasn't a job for Shane but I guess sniping low level gangsters is over kill. I'm hiding in."  

The Hina Na Ho district was the modern day version of the Bronx, full of bad apples. This particular night, the local gas station shop was getting robbed.



"Hhaahahah!" A man in baseball cap cackled as he sat on the counter nearest to the Icee machine, "Tonight, I am so going to take revenge for all the years of suffering I had to deal with while working as a janitor for Manager Jim! I'm going to rob everything of value out of this store!"

"Uhhhhh… But isn't this a little over kill?" The young blonde cashier then said.

"No! I worked my ass off in this place and I am sick and tired of being treated like a piece of common day bird shit!"

He then pulled out his pistol, "So come on you dumbshit, just hand be over the money!"



"Hey Karl, the tea in this place sucks…"

"Goddammit Berry! You have to ruin my revenge by being a dumb shit, don't you?"

"I thought I was the dumbshit." The blonde cashier responded.

"You both are! Now hand over the money, bitch!"

It was at this time that Redhawk simply wandered into the store, his hands placed in his pockets. He looked bored with the current situation.

"Oh the hell did you get in here?!?! Berry where's Dean?" Karl shouted.

"I dunno."

Outside, Oz made short work out of the redneck with a shot gun. The rule of the thumb is that Hi-Tech Ninjas always have and always will kick serious ass.

The Major then smiled, this was going to be an easy job.