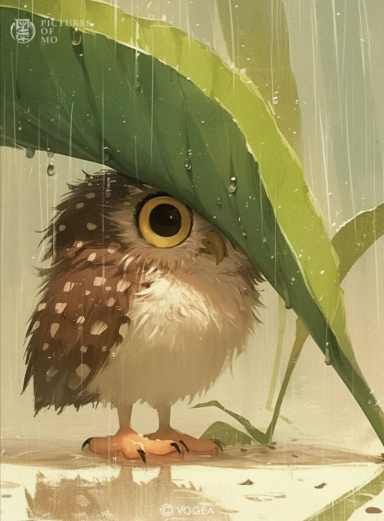 CHRISTMAS OWLMOM
Original poster
ADMINISTRATOR
MYTHICAL MEMBER
Invitation Status

Looking for partners
Posting Speed

1-3 posts per week
Slow As Molasses
Online Availability

10AM - 10PM Daily
Writing Levels

Adaptable
Preferred Character Gender

Female
SHADOST
The Ambassador's Bad Idea!
​
Genre:
Space Saga SciFi
Location:
Shadost Galaxy
Timeline:
5000 Years Post Earth, Give or Take a few hundred years.
Mood:
Action! Comedy! Drama! We want a little bit of everything! No "lolsorandom" stuff, we do want to build a story of badassery, plot twists, romance and horror! Oooh~!
Joining:
Still Accepting Characters!
[bg=#000000]
PREMISE
Ambassador Ziranova Sachavik is trying to improve intergalactic relations. She has decided the best way to do this is to invoke ancient holiday traditions from many different cultures in a series of special events and parties! First up, a Halloween Costume Ball from Ancient Earth tradition! People from several solar systems have been invited from rulers to government officials, and even very lucky civilians. The party is sure to be a success! If people don't get confused. Or offended. Or killed.

PLOT SO FAR...
The Ambassador's party was going great - until space pirates showed up! Not only did they steal a few people as hostages, they've taken the Ambassador too! To make matters worse, innocents were killed in the crossfire between the space pirates and the party guest Skarrathos. Leaving to believe the Skarrathos people could be part of the plot. While several are trying to rescue the hostages, there are plots by some unsavory individuals who want to make sure they don't get rescued.

It's a wild ride of plotty twists!
[/bg]
[bg=#000000]
HOW TO JOIN...
You can be any sort of character you like. Human, alien, government, space pirate, etc! Some of you might have been there for the party, and some of you might be there to kill somebody.... Get creative!

CHARACTER PROFILE

[noparse]Character Name:
Gender:
Job/Role:
Age:
General Appearance:
General Personality:
General History: [/noparse]
[/bg]
[bg=#000000]
PLAYER CHARACTERS
And now for our lovely cast of characters and their plots! :D

Ambassador Ziranova Sachavik: Ambassador of the Galactic Commonwealth. Her goal is promote peace and prosperity for all systems of the Commonwealth. She champions the underdogs (such as the violent Skarrathos), and hopes to usher in a golden era. Currently a hostage of the Sweet Lady.

Celix: A catboy! ...which is unnaturally strange even in this galaxy! Born from a genetic experiment, he is seeking the Professor that created his mother (and thus him) for reasons unknown! Currently captured by the Sweet Lady for her cute little pet!

Blaxdon Glyson the 225th: Royal from the Planet Skoonek, Blaxdon was just off doing his thing when he stopped at a planet for refueling. By accident he has found himself wrapped up in political turmoil and the plight of Ambassador Sachavik and the other hostages! Currently being held for interrogation on the Skarrathos Warship after teleporting with two rescued hostages!

Overlord Severdus Tharn: Overlord of Skarrathos. Coming from a violent race, he is not the most liked man in the universe! Most races seem to have something against the Skarrathos, but thanks to interventions by the Lady Ambassador peace treaties have been signed. But, after trying to derail the attack on the Event Party by Sweet Lady, a few innocent people were killed and now the Skarrathos are under suspicion for being part of the plot. Currently trying to rescue the Lady Ambassador (and maybe the hostages) by any means necessary.

Lord Adrian Botswinn Minkotz O'Malley-Shirou IV: More titles than anyone can spit out in one breath, Adrian desires to do what's best for the Galaxy - and that means taking it over to rule it himself. He is using the recent turmoil to his political advantages, but seems to be conflicted about the kidnapping of the Lady Ambassador!

Sweet Lady: Nothing like her namesake, the Sweet Lady is a mean, vicious space pirate. Being a shapeshifter, a race that had been "wiped out" centuries ago to purge the galaxy of a dangerous threat, she is out to seek revenge on everyone and everything with no remorse! She has taken several hostages for the Event, some of which she'll ransom off... but the others she has "better" plans for.
[/bg]
[bg=#000000]
NAMED NPCs
These are NPCs mentioned in the plot so far. Most of them are just flavor characters, but some have plot-importance. This is to keep track of them!
RANDOM NPCs
Jovvy: Blaxdon's ship pilot and mechanic. Good guy. :D Currently waiting on Blaxdon's ship, wondering where the hell his bossman went.
Professor Monningsworth A man that Celix is hunting down. He does genetic experiments.
Gagzcek, Emperor of Galathros: He's a big jerkface that refuses to sign peace treaties. D:<
Minister Parlow: A Minister of the Galactic Commonwealth, he seeks the Ambassador's job, by any means necessary. At this point he wishes to cast blame on the Skarrathos for the attack on the Party Event, and discredit (or kill) Ambassador Sachavik.
Emissary Gadushka: Emissary of the Galactic Commonwealth. He currently remains neutral on current events and wishes to get the hostages returned ASAP and know the truth of the culprits!
Councilmen Bryx, Dante, and Corleu: Councilmen of the Galactic Committee. Murdered by Adrian, but thought to be collateral damage by the Skarrathos during the attack!
THE HOSTAGES
Princess Hanatia of Papillia: 16 year old spoiled brat princess - current hostage of Sweet Lady.
Councilman of Galactic Committee: Old man, random councilor, current hostage of the Sweet Lady.
Grand Duke of Oshwald & Wife: "Special" Hostages of Sweet Lady. (Wife is currently "rescued" and on Skarrathos Warship.)
President of Iroin & Daughter: "Special Hostages of Sweet Lady. (Daughter is currently "rescued" and on Skarrathos Warship.
CEO of Pride Tech Unlimited: "Special" Hostage of Sweet Lady.
"Unnamed Hostages": A few unnamed people that are also hostages, They have ransom value.
[/bg]