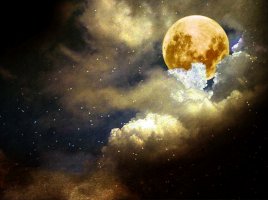 Previously Syd
Original poster
LURKER MEMBER
FOLKLORE MEMBER
Posting Speed

Speed of Light
Multiple posts per day
Writing Levels

Give-No-Fucks
Beginner
Elementary
Adaptable
Preferred Character Gender

Male
Female
Transgender
Primarily Prefer Male
Hi there! I'm just going to start by telling you a little bit about me. I'm female, 21, and from England - I've been role-playing since I was about 13, and I love doing it :-)
Now these are the general rules (don't worry, there aren't too many):
- Please be 18 or over, but I'm 21 so I'd like someone to be aged around that age too. This is definitely a comfort thing and I feel betrayed when I'm lied to. Also, this roleplay will probably have mature themes so there's another reason for this rule right there.
- Please be active. I'm on quite a lot, so 4 or more replies a day would be great. Anything less, and my dumb brain gets distracted.
- I only roleplay with females.
- Length. I'm looking for short, detailed, but quick responses. Something I can reply to on the move.
- Mediums. I don't roleplay through threads, but I do use pm or email :-)
That's basically it!
Plot: I'd love to do a Halloween themed RP. Seriously, I absolutely adore Halloween, and I tend to prepare months in advance. I know it's only September, but I'm ready!
This roleplay will be very detailed, but concise; so I'm happy for you to write a paragraph or two, so long as you're having fun with it. There won't be a whole lot of actual plot, since I tend to enjoy slice-of-life stuff where we simply go through the motions. There will probably be drama too, but it's not instantaneous.
I was thinking that my female character and your male character are vampires. They've been married for centuries, and they still look like they're in their early twenties. MC is younger than her husband even though it doesn't show physically - she's still technically his protege, and he's often way too overprotective of her, and that shows when they're in public. They argue occasionally and YC still wants to keep his protege safe, but they're still in love after all this time. They have kids together also, but those children have long grown up and left home.
Now, I was hoping we could double so I could play a male character for you too! Perhaps my character is a human monster hunter in his late teens, just finishing high school alongside his girlfriend. He meets these vampires every day (maybe they attend High School too to fit in), and the girls are friends. As they're approaching Halloween, he notices something off with them. Are they...creatures of the night? Of course he doesn't know that they don't drink human blood, but prefer animals. He eventually tries to cause them harm, or perhaps he accidentally alerts other hunters of their presence before regretting his decision. I was thinking your female character, his girlfriend, is less interested in causing anything harm; and she changes him.
So yeah, totally looking for someone to do this with! Now, I already have your male character's appearance prepared. I'm really sorry, but I tend to have a predetermined cast for some characters. I hope that's ok!
Here's your male character (He looks like Gerard Way):
Here's my female character:
Hope to hear from you xxx