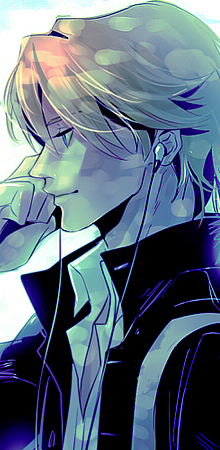 Edgenoble
Original poster
First off - Hi, I'm Jageroux. Avid writer and fan of the series RWBY.
My goal, with this thread, is to create a RWBY RP. A
real
RWBY RP. Not the type that fades away after a week or just stalls before it even starts. My intention is to, with like-minded individuals, create a RWBY RP that contains enough depth to maintain the interest of everyone involved, while providing a friendly environment for everyone. I want to have
fun
and make sure my fellow RPers are having fun.
In my mind, with the goal I have envisioned, I'd like 4 (or a total of 8) dedicated RPers, myself included. I understand people have lives and responsibilities that cannot be ignored, and that's understandable.
tl;dr:
I'm Jageroux. I like dank memes and RWBY.
I'm looking for at least 3 other RPers that aren't afraid to aggressively help further the story and weave an interesting plot/story.
I believe the 4 of us should be able to form a comfortable OOC environment where we can comfortably brainstorm ideas and plots, while still having fun.
I'm willing to extend it to a total of 8 (splitting it into 2 teams) if enough interest is shown by multiple people.
I know this may seem like a lot, obnoxious or generally overly ambitious, but I'd really like to create an RP with people that are actually interested that doesn't dissolve in a week.