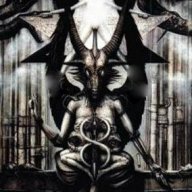 Certified Subdomain
Original poster
LURKER MEMBER
MYTHICAL MEMBER
Posting Speed

Speed of Light
Writing Levels

Douche
Preferred Character Gender

No Preferences
PILGRIM'S REACH
EPISODE ONE: THE CRUELEST MONTH
​
"The situation is a critical one. Another attack will get us all killed."

Wakefield shifted through the papers on the table, his brow creased with the dual weight of desperation and regret.

"I've calculated every option. But it's no use. At best one of us will make it out alive, but everything we've won so far will be lost. We'll have to start again from the beginning."

He leant back in his chair, chin rested on one hand. The leader's eyes were blank with the hopelessness of the situation, but still he looked up and met the gaze of each of his colleagues around the table. They all had their own stacks of paper, their own frowns and half-formed questions. Like Wakefield, they were seeking a way out... a light within the darkness.

Just a choice. Any choice.

Wakefield's hand moved across the table. "It doesn't matter anyway. We're out of time. The enemy have regrouped. We fight or we die."

A quiet sigh escaped his lips as he picked up the dice and began shaking them whilst looking at the person seated opposite him.

"The Orc party is charging towards you, howling their warcry and readying short swords. You have the initiative, so you get to attack first."



The Rec Lounge, the best lit room on the Merkabah, was built onto the upper starboard side of the tank. There was some slight shadow from the main turret above, but for the most part the bank of windows caught the harsh light of the wasteland sun. It gave the bar a distinctive shimmer, much unlike the claustrophic darkness in other parts of the Ezekiel. The lounge was about five minutes walk from the bridge and another five to the forward hangars. And, of course, it was big - designed to accomodate the entire population of Estragon Base for the return journey.

But for now, with the skeleton crew of volunteers, it felt like just another part of the ghost ship... large, echoing and a little chilly.

It only added to discomfort of the crew members who Wakefield had coerced to play his game. He had told them it would be therapeutic - a chance to unwind. Wakefield always believed that structured fun was the best kind of fun.

"So," the Counsellor's soft voice continued as he shook the dice in one hand and arranged his Monster sheets in the other, "What are you going to do?"