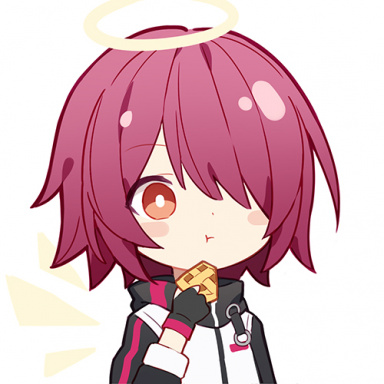 Nien Scheiße!
Original poster
Roleplay Invitations

Group Roleplays, One on One Roleplays, Chat Roleplays, Private Convo Roleplays
Posting Speed

A Few Posts A Day, One Post a Day, A Few Posts a Week, One Post a Week
Writing Levels

Adept, Advanced
Genders You Prefer Playing

Primarily Prefer Female
Playing Style- Passive or Aggressive

I can adapt, so both. But I guess more on the passive side.
Favorite Genres

I like nearly all genres as long as they are anime-themed, anything can be made interesting.
Genre You DON'T Like

Pure Smut/Libertine and realistic.

"If you think it's too much to handle, you might as well quit now. While there isn't much difference between weaker and stronger ZAYIN or TETH, HE-class entities can be quite diverse. This one should be on the weaker spectrum. Oh right, they might have not taught you at Witch school or whatever, and unless it's an ALEPH nobody really bothers with it, but HE-class and upwards are further specified through a numerical value. Ranging from 1 being the weakest to 10! And some even have a secondary letter to denounce their speciality. Like HE-7-A would be a rather strong HE-class monster that specialized in Assault, aka offence!"
Scratching the back of her head and clicking her tongue, she added.
"But really, it's not something you should bother with anytime soon!"
Taking in a breath of fresh air and stretching herself, Melody nodded.
"Alright, remember all the flying classes you hopefully took in your past? It's time to put them to good use."
Taking off her witch-hat for a moment and rummaging through it, Melody pulled out a simple, old-fashioned, broom. Slowly lifting off Melody chanted with a soft, actually charming, voice.
"Oh my sweet, sweet, shining light, guide us through the darkest night."
Not a second after, an orb of light gathered in front of every Witch, not that easily visible thanks to the daylight.
"Oh, c'mon. A tad darker, please?"
Changing to a sort-of purple, the orbs now clearly stood out.
"Well then, these orbs will guide you to the place! With all that out of the way..."
Melody grinned in a smug-fashion now.
"Show me those racing skills of yours~!"
Was she messing around? Was it a challenge? Clearly, Melody couldn't be serious!? Mentor role, important mission, and all that! Yet, here she was, clearly not intending to slow down.
...
Their 10 to 15-minute flight would take fledgeling Questing Witches past a variety of islands. From grassy plains to thick forests, high mountains and deep valleys with waterfalls whose end disappeared in the thick fog below. There even seemed to be a volcano further away! Of course, amongst all this, were also all kinds of animals. While mostly various kinds of birds, one could see fish-like creatures with wings; and was that a tiger-shark with wings!?
Although Horizon was supposed to be infected by the Manablight all over, there seemed to be a distinct lack of corruption so far. Maybe the route they took was simply
safe.
Or the immediate surroundings of Phantasmagoria served as a safe haven. Either way, things quickly changed as each and every one of the Witches could feel a shift in the air. If the feeling of slight dread wasn't enough, the floating giant piece of half-rock half-flesh was unlike anything they had seen so far.
The rocky bits of the rather oval-shaped island were in direct contrast with what appeared to be the Manablight. Rugged, uneven, cold, lifeless, rock in direct fusion with a smooth, fleshy, area. Various veins pulsating in an even rhythm as one could also spot what appeared to be eyes spread around it. A disturbing, yet not too disgusting, view. The worst, however, was the fact that the guiding orb of light led the Witches to what appeared to be some sort of another cave entrance. At least it was still made out of rock.
---
Raaaaaaaaaaaaaaccceeee~~
Make sure to check out the announcement on Discord for this post! In which I will elaborate more.

Dicing will be done on Discord.

A score of 95 or higher is required to beat Melody and earn imaginary Witchy witch points.

You may work as a team and may gain extra score depending on the creativity of your approach.
The score to beat Melody in a team is 80*amount of Witches working together.

So if

Luma

and

Villamvihar

decide to go power of friendship they need a cumulative score of 160!

Make sure to announce who you're working with at the end of your post!

I mentioned how there are some slight dice shenanigans. The RNG in this one may seem ridiculous but I'm not intending for any of you to beat Melody in a race, and neither is it that important. By no means will I put your life in the hands of some ridiculous RNG!

This just serves to make you a bit more comfortable on how things will be run here and there.
Last edited: