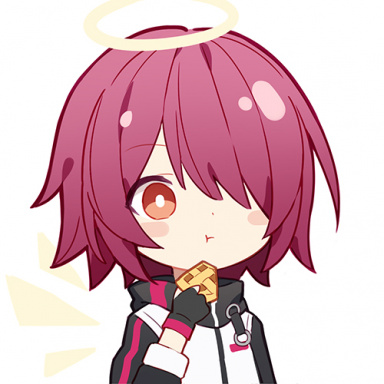 Nien Scheiße!
Original poster
"It's complicated."
"Complicated? You're telling me this matter is complicated? I tell you what: There exists an order, and anything that risks this order is eliminated. That's simple, not complicated."
"Without risk, there is no change."
"...Tzch. We'll soon have to deal with the Iron Menace, the Restless Dead, and who knows what the Writer of Tragedies is up to! Not to mention the usual... so why
right now?"
"Because it's time."
"Says who!?"
"He."
---
Tutorial Chapter: A Witch's Second Step!
---
The Rite of Initiation — the
final exam
into Witch adulthood. The last hurdle to pass, and open the door to many more possibilities. Years of preparation, to become a fully fledged member of Witch society, that were finally put to test. Many kept their expectations low, realizing that this was just another small step in a big journey. Others thought the world was now open to them, just to be met with disappointment.
Most Witches went into various trades of work such as handicraft, research, or services — with only a handful following a different calling. Their reasons are many. Some seek fortune. Others fame. A few risk their life simply for closure, hoping to recover the body of a loved one. Yet, as different as their reasons may be, their path was all the same: The path of a Questing Witch.
Despite being a profession like none other, becoming a Questing Witch was a relatively easy task at first. A Witch simply had to express their wish into becoming one. A few days later, and a Witch got assigned to a nameless squad; its members chosen by Phantasmagoria's Administration itself. Many many more days later, and the Squad was finally called into its first mission.
The one-and-only well known
E-Rank training mission.
A mission to show the young, ambitious Witches, some very basics. Another practical exam to pass, and while failure hasn't been unheard of, it was truly an exception.
Would they prevail or become Phantasmagoria's next laughing stock?
This is your story.
10:02 on Ruby 17th | 326 AC
​
A big yawn escaped a certain Witch waiting in front of a certain building:
The Gateway
— the central point in travel between Phantasmagoria and Horizon. With entry allowed to only those with a purpose, like a Mission, young Witches that have never been there before could only picture the place from the talk of others.
'Nothing fancy, it's only so big because of all the security. The entry-way is just this big magic circle in the middle of this big room! The other side? Well... disappointing.
'
Something along the lines was the usual explanation from a veteran.
The yawning witch shifted her finger across a piece of paper that changed its content through this act
"Gloria and her cryptic messages."
She sighed, scratching her head.
"But, hey! Maybe I'm lucky and the bunch decided to change professions instead! Yay me!"
Taking a good look around, this Witch clearly liked to talk with herself.
"Yeah, yeah, a girl can dream, no? Although... they still tell them when to meet up with their Mentor and all and it was not totally my job to do so, right? Right."
Before giving another sigh.
"Yes, I know, the meet-up is at eleven, not at 10. But gotta make a good impression and all, y'know."
It was indeed only 10 o'clock, well an hour before a new Squad of Questing Witches was supposed to meet in front of the Gateway. To meet with Melody of the Serene Sea, a somewhat known member of the Board of Education. But apart from that? Nothing.
It was a mystery why the Board of Education decided to keep the members of a Squad unknown to each other until the first official meet-up. But each and every one knew from various veterans, this
easy E-Rank mission
always had to do with the Manablight.
---
Well, that starts the IC! I hope you'll enjoy.
From time to time, you will see foot-notes like these which may explain one or another thing OOCly, especially when it comes to some mechanical aspects for certain challenges later down the roleplay.
I'm refraining from putting up any sort of deadlines for now because they shouldn't be a thing for the start of a RP and if they are I already failed.
Remember, if something is unclear don't be afraid to COMMUNICATE with me via Discord!