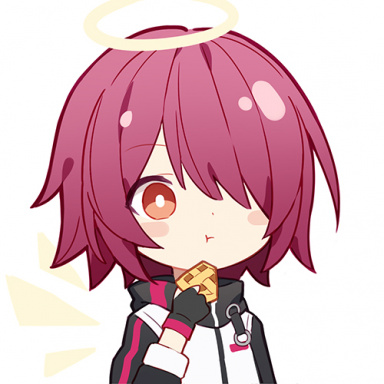 Nien Scheiße!
Original poster
Roleplay Invitations

Group Roleplays, One on One Roleplays, Chat Roleplays, Private Convo Roleplays
Posting Speed

A Few Posts A Day, One Post a Day, A Few Posts a Week, One Post a Week
Writing Levels

Adept, Advanced
Genders You Prefer Playing

Primarily Prefer Female
Playing Style- Passive or Aggressive

I can adapt, so both. But I guess more on the passive side.
Favorite Genres

I like nearly all genres as long as they are anime-themed, anything can be made interesting.
Genre You DON'T Like

Pure Smut/Libertine and realistic.

​
Foolish. Simply foolish. Melody couldn't believe her eyes as she witnessed the kindhearted naivety of the oddity whom called herself Aurora. Assuming there was a
foreign
Witch trapped in the prison of flesh was one thing, but mistaking it for one of her close allies? Just what exactly was going on in the little one's head? Likely nothing.
Regardless, the Manablight had no mercy for fools such as Aurora. Just mere moments after the trap had been set, the two hands interlocked with each other. No matter how much Aurora pulled, the
Monster
wouldn't budge. On the contrary, as flesh started to shift and form. The fingers, no, tendrils becoming longer and longer as they quickly engulfed more of Aurora's arm. Ultimately, She was the one being pulled further and further inside - paying no attention to the indifferent green-hair besides them.
It was supposed to be fast.
It was supposed to be merciless.
It was supposed to be over in a second.
Aurora was supposed to die.
Yet, despite the girl's naivety, she was not alone.
The sharp eyes of Mina and the quick thinking of Eirlys.
With the Flowiron already prepared, it was over in seconds as the metal tore and ripped the flesh apart. An interplay of crimson and silver that was both grotesque, yet beautiful. Pieces of flesh and blood had been splattered all across Melora and Aurora as the few remaining tendrils dangled from the girl's arm. Still wriggling, but without any power. Nobody had been hurt - at least physically.
"Good Job."
Melody was the first to break the silence.
"The Manablight, your enemy, will employ all kind of means to make you drop your guard. It's not just about being able to overpower them with force, but it can also be cunning. It was a near perfect copy, wasn't it? If not for your allies, that could have ended very badly for you, Aurora. Being too kind will only get you killed."
Despite her dark words, the Witch smiled as she had nothing else to say. They still had some distance to cover, and the heartbeat suddenly having increased in intensity was a clear sign that it did not like what just happened.
---
Louder. It became louder and louder. As the group continued along the disgusting flesh-corridor, each beat was now strong enough to vibrate through their entire being. It was unpleasant, ugly, and - in a strange way -
molesting.
Each and every single beat that pulsed through the group felt as if
something
was peeling off a layer of their soul. More, and more, as if a thousand eyes and a thousand mouths looked at them, laughed at them, making fun of every little secret they had. It was hard to explain, yet humiliating nonetheless.
Yet, sooner rather than later, the Witches noticed a sudden shift in the air. A gap, further ahead, opening in what seemed to be a larger room. Despite the potential for another trap, another adversary, another trial, they could feel it. They could hear it. They were at the end of the Gaping Maw. Their target was close,
and it knew.
---
Next post after this one might take a bit. But that doesn't give you an excuse to post slower D<!
Check the Discord for additional info!
[/hr]