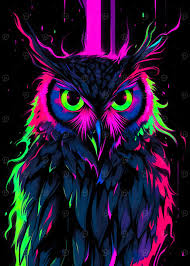 RADIOACTIVE OWL GHOUL
Original poster
ADMINISTRATOR
MYTHICAL MEMBER
Invitation Status

Not accepting invites at this time
Posting Speed

1-3 posts per week
Slow As Molasses
Online Availability

10AM - 10PM Daily
Writing Levels

Adaptable
Preferred Character Gender

Female
Genres

Romance, Supernatural, Fantasy, Thriller, Space Exploration, Slice of Life
Hiring
Kidnapping
Convincing
people to join her country take two.
Careen Calliente had an agenda as she stepped inside the shitty little watering hole this colony town considered a bar. It was the second time she was going to try it - getting people to join her country, that is. Apparently, trying to form your own country from the ground up was a hell of a lot harder than it seemed. Sure, she bought an assload of pure unadulterated land and had a fortune to start building and supplying with. ...But you kind of needed
people
in your country for it to BE a country. Couldn't be a Queen without subjects, right?
So here she was. Looking around as she glanced at partially filled tables and a half empty bar. The place was more like a shack than a real establishment. Mostly built with wood and supplies that could be grabbed right here on planet. Though, the bartender clearly could afford to import a lot of variety for his booze shelf. That's how most of the colony towns were here on Moraz9. There wasn't even a major city on this planet yet. The closest place to "real civilization" was probably several solar systems away. Most places were built just like this one. It made for a really ecclentic and unusual combination of old school hand building and modern super tech. Careen loved it.
Last time Careen walked in to a bar, she just straight up announced she was building a country and needed followers. That didn't work out too well. She managed to get one sucker, but she had to physically drag him out of the building. Not exactly a smooth way to start things off. THIS time, Careen walked up to the bar and sat down. Rapping her knuckles on the wood frame and raising a single finger for a shot to drink. After a sip, she was (trying) to casually eye the people around.
"Soooooo... If someone owned, say, forty-five percent of the land on Moraz9 and needed, oooh. Lots and lots of people to help establish a town, city.. business. Perhaps a small personal army... Where would a person like that find some willing volunteers?" she spoke, directing it at the bartender but making sure she said it loud enough for everyone in the place to hear it.