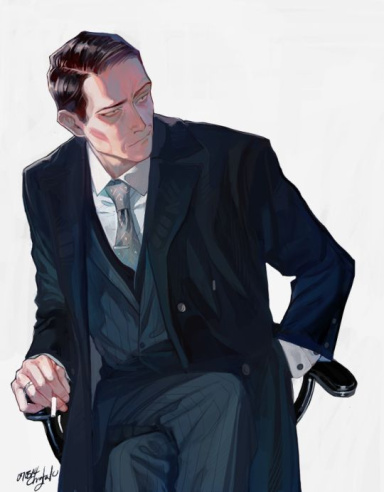 Deus Ex Machina
Original poster
FOLKLORE MEMBER
Invitation Status

Looking for partners
Posting Speed

One post per day
Multiple posts per week
1-3 posts per week
Writing Levels

Adept
Advanced
Prestige
Adaptable
Preferred Character Gender

Male
Genres

Sci-Fi, Modern, Horror, & Romance
Paolo Delucci
(Three weeks before detainment)
​
"This court finds the defendant, Paolo Delucci, guilty of felonies which warrant him a threat to society. He will spend the remainder of his days in Challenger Deep Penitentiary. Get this man out of my courtroom." the judge slammed his gavel, and soon the country's most wanted crime boss was sitting in the back of a prison bus, frustrated and panicked. A few months prior, it felt like he was on top of the world. Not anymore. Now he was one his way to some pretentious carrier ship, one that would send him to the most brutal place on Earth. Paolo never gave much thought to karma, but right now, he was certainly earning it.
For three weeks, he pondered and brooded over his life. Being a serial killer brought an obvious lack of friends, so that wasn't an issue. Yet Paolo always lived in an environment where he was in control. It was the one thing that he always fought for. Enough of his clients and employees were given the death penalty in Challenger Deep, and right now, it felt like Paolo was under the vengeful eye of everyone he had killed. The reaction wasn't so much one of guilt, but of fear. After all, if even one other inmate knew his name, they'd be sure to plant a knife in his back early on. Even though the FBI's bounty on Mr. Delucci had been rescinded, there simply had to be someone that wanted the title of 'The Chain Noose's Killer'.
​

Few words were said when Paolo took the elevator down into Sector Zero. The hallways close to the entrance had windows which peered out into the ocean, and he could practically see the entire facility from the brightness of the underwater searchlights. It was far more massive than he could have ever predicted. The guards had given him a pamphlet which contained directions to his cell, as well as the basic rules of the joint. There were cameras everywhere, but of course, that was to be expected. Interestingly enough, the prison cells themselves, at least on the higher levels, were not protected by bars. Instead, they were sealed by what was likely bulletproof glass. When the elevator started the descent into the bottom of the abyss, Paolo lightly skimmed through the pamphlet, and discovered a page on how the rooms were designed to prevent suicide. It was that page which summed up Challenger Deep quite nicely. It was no surprise that everyone here wished they were dead.

​