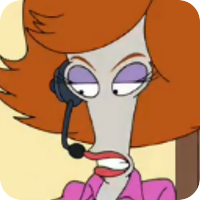 Can I transfer you to my manager?
Original poster
LURKER MEMBER
FOLKLORE MEMBER
Invitation Status
Writing Levels

Intermediate
Adept
Advanced
Preferred Character Gender

Male
Female
Genres

Adventure stories! They can be fantasy, modern, sci-fi, all kinds! Give me some good world travel stories and I'm all over it! I also enjoy romance stories and even though I tend to play females I love playing gay men.
Kenta Yukihiro had already had a long morning, having to get up extra early to not only move himself into his dorm but help everyone else make it into their own respective dorms. The tram taking him into the Kazeyama city campus came to a stop and Kenta dragged his bags and suitcase out into the foggy early morning. The lake next to the tram station was quiet and the only other people that were getting off were the class representatives for other classes.

Sleepily he trudged over to the glass doors that slid open, letting him into the dorms. Of course his was a lot further from his dorm which was on the fourth level, overlooking the lake. It wouldn't take him long to set up, shower and get back to the trains to welcome the new students with a sign designating his classmates who'd all be on the same floor as him.

Stepping out of the shower he grabbed a good outfit, a blue polo shirt and some nice blue jeans. With a final check of his hair he grabbed a black jacket with green accents, tossing it on as he took the elevator back down and walked across the quad back to the station that let the students out. Standing nearby was Aoi-Sensei, the Japanese history teacher and faculty adviser for the kendo club.

"Good morning Yukihiro-San, it is a pleasure to see you again this year. I look forward to seeing you in kendo club as usual. Here is your sign." She bowed deeply to him, a gesture which he returned. Aoi-Sensei was always his favorite teacher and he was happy she was back. He grabbed the sign, the letter and number printed largely on the front.

With everything ready he stood nearby the other class reps and held his sign, just in time for the first train of the day to arrive. Well, smile Kenta, this year can't be any more exciting then the last two.