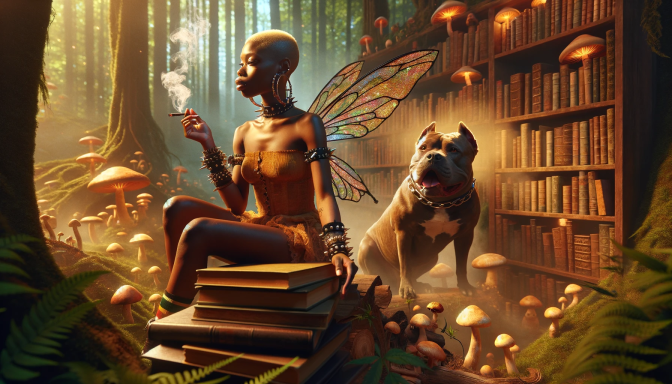 I'm always a sucker for suicidal aliens.
Original poster
Invitation Status

Looking for partners
Posting Speed

1-3 posts per day
One post per day
1-3 posts per week
One post per week
Writing Levels

Intermediate
Adept
Advanced
Preferred Character Gender

Male
Female
Primarily Prefer Male
Genres

Fantasy, Scifi, Modern, Dark Fiction, Dark NonFiction, Eh a dash of romance here and there is appreciated. If it has a good plot, I'm in. Horror is also welcome.
[bg=#4e4f4d]
Heimdall saw all. Blessed with sensory capabilities far beyond his Aesir counterparts, only he stood as the gatekeeper of Asgard. The observatory was his home, it was his fortress and it overlooked the rainbow bridge from where it was nestled among the high reaching stone. He had watched during the midst of battle, Odin's theft of a jotun infant. He watched that infant grow alongside Thor but despite that their childhoods were vastly different. Heimdall could practically hear the black haired Prince's resentment festering like an infected wound.
Heimdall contemplated Odin's reasoning--if you were going to steal a Jotun infant and then treat it like an outcast, would it have been better to have left it back on that cold rock? The gatekeeper of the nine realms supposed not given that the alternative would have most likely been death however now, for the sake of Asgard, Odin will regret that kindness.
Soon the young Prince met a frost giantess of Jotunheim; Angrboda. She possessed knowledge of sorcery allowing her to be able to switch between two forms--An Aesir one and her natural one. From there a romance bloomed and Loki sired three children, birthed one--all with legitimate blood ties to the throne. It was his voice and the whispering of spies that had informed the king of Loki's spawn. Imagine the outrage--mix breed jotuns dirtying the throne! Heimdall didn't possess the same bias and racism of his fellow Aesir, so he reported this out of loyalty to the king and nothing else.
That loyalty wavered when he saw Odin rip those children away from their mother. First it was Jormungandr, 5 years old, when he was casted into the Midgard oceans, bound by magic to live the rest of his days there. Fenrir was next--Angrboda had hidden him well but not well enough, he was stolen fresh off the teat and locked away in another realm. Chained in the mountains because of how quickly he grew. A collar was fitted around Fenrir's neck, one that would tighten with every pull of his chains. Then it was Hel--their only girl. Odin killed the child without a second thought but she didn't stay dead. Her soul was banished to the underworld where she ruled over it but her physical body remained in one of the 9 realms, sleeping, growing, waiting. Lastly was Sleipnir bore by Loki under unusual circumstances after eating the heart of a peasant's mighty horse. Only Sleipnir remains in Asgard, living life as a slave and as Odin's personal steed. Angrboda was killed as punishment after Loki's invasion of Earth and partly because of her own refusal to bend to the command of Odin. Only she knew how to travel through the realms when they weren't aligned, doing so to visit and tend to her imprisoned children. Odin offered to spare her life in exchanged for information on how she does it, but Angrboda refused and was imprisoned in the Asgardian dungeons. Days later, she was killed.
Now the time has come for revenge.
Heimdall, without the King's knowledge used the bifrost bridge to transport Hel's unconscious body, Fenrir's chained form and Sleipnir into the midgard realm, specifically Upstate NY--the Adirondacks.
[/bg]
​
Bring Hel's soul back from the underworld put it back into her body.

​

Break the magic binding Jormungandr to the sea.

​

Get the collar off of Fenrir

​

Get from Earth to Asgard

​

Try not to get captured by the Avengers.

​
[bg=#4a64f7]
Of the Nine realms, Midgard appears to the weakest. No magic to protect it or it's puny inhabitants--it was times like these that they were regarded as defenseless. The world's are aligning--opening doors that go both ways. In comes the Aether--a weapon of mass destruction, behind it comes all those who wish to make the weapon their own. Dark elves, light elves, giants. Whoever possesses the Aether will have the ability to keep the portal open and destroy the other realms.
S.H.I.E.L.D and The earth's mightiest heroes must protect the Earth once again, this time? From everyone.
​
[/bg]
​
Investigate all Alien Disturbances

​

Find a way to track the Aether and keep it.

​

Go after Hel, Jormu, Fenrir, Sleipnir

​
Last edited: