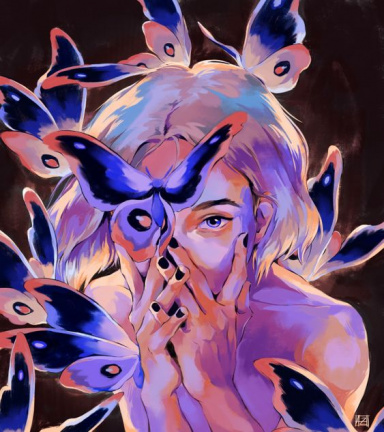 The Suffering Slav Problem Child
Original poster
Roleplay Invitations

One on One Roleplays, Chat Roleplays, Private Convo Roleplays
Posting Speed

Speed of Light, Several Posts a Day
My Usual Online Time

On weekdays I come online at 5 am, then I go offline until 5pm, but on weekends I'm always online.
Writing Levels

Intermediate
Genders You Prefer Playing

Male, Primarily Prefer Female, No Preferences
Playing Style- Passive or Aggressive

I think I'm in the middle. There are some points where I like to control the story, but I would prefer to be passive most of the time.
Favorite Genres

I generally like a little bit of everything, but my favorite would be Romance and Drama.
Genre You DON'T Like

There isn't really a genre that I don't like, but I guess combat roleplay and too high fantasy stuff with literally no boundaries.

Hey, so, yeah. I'm fine with anything, my only thing is that I only roleplay on Discord.
I'm good with any pairing, I like playing multiple characters, I'm pretty much always free and bored and up to rp since school is basically out for me now and all. I a up to playing canon characters from shows, movies, books, games, or whatever, but I will surely NOT do anything anime related and such. I grew out of it and I don't like it anymore.
Here's a list of some stuff that I am very much into at the moment:
Detroi: Become Human
Blood On Snow, by Jo Nesbo
Vampyr
L.A. Noir
Also, I will be turning 18 this August, so.. Yeah, I will be joining the dark side soon.
(The good side of rping with me is that I have spicy memes and a cute dog)
So..Yeah... Hit me up if you're interested, or something. I'm okay with anything, honestly.