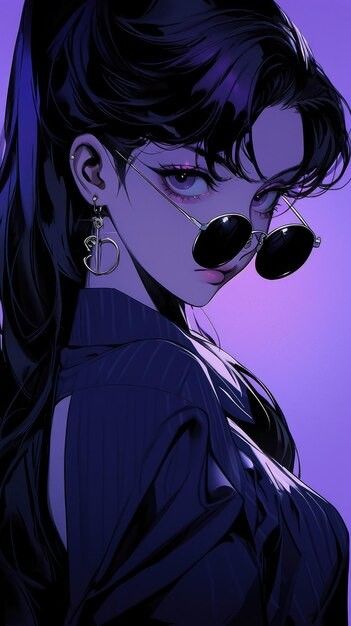 Hell's Harem King
Original poster
Roleplay Invitations

Group Roleplays, One on One Roleplays, Private Convo Roleplays
Posting Speed

Speed of Light, Several Posts a Day, A Few Posts A Day
My Usual Online Time

Week days 3pm - 10pm Eastern
Writing Levels

Intermediate, Adept, Adaptable
Genders You Prefer Playing

Male, Female, Transgender, Primarily Prefer Male
Playing Style- Passive or Aggressive

Aggressive if it's my own plot but other wise it's what's needed of me.
Favorite Genres

I'll play them all if I like the plot but I go for mainly fantasy and magical. I like anything that wouldn't happen to you in everyday life. I mean if you can live it why role play it.
Genre You DON'T Like

Fan fiction is my no go.

About Me
I see you have wondered over into my little domain have you? Oh the joy! The adventure! The crazy! I will show you just what my mind is made of but I should warn you. Entering my mind can be a very dangerous place so grab your weapons and prepare to enter.
PhantomTheif715 as my name is so am I.
My pen is quick, but my fingers are faster.
After a long days journey through the rough jungle of life.
I've traveled to the furthest book stores and crossed the longest Starbucks,
with my laptop in hand, fighting off strangers for the best seat to continue my greatest adventure yet.
Iwaku. I intend to conquer it.
And conquer it I shall.
I am 19, currently a first year collage student. I post quite often at lest once a day. On weekends it might be later at night or sometimes not at all do to work. I am looking for partners for one on ones as well as Co-Gm's to throw ideas around with.
Rules/Expectations
☆ I want someone who can post rather quickly most of the time. I get it if your busy, it's understandable just let me know. I myself get busy school and work.
☆ Bouncing around with ideas. I like to bounce ideas around so don't be scared to say something to me.
☆ Legitimate writing skills. It does not have to be perfect but be readable and understandable. I use my phone so sometimes auto-correct will put in a random words.
☆This is not a must. I am a writer, I write stories on wattpad and for those who are willing I will turn our role plays into stories for others to read. Credit is given where needed.
☆ I am preferably looking for someone to be a long term partner who can play females. I often play males because I find it more interesting.
☆ When needed you must be able to play multiple characters. I often do so I have more to write when I don't have much for my one character to do.
Writing Style Sample
Male Sample:
Drip. A crimson drop of liquid hits the ground after tracing down his sharp jaw from his blood stained tresses. Not one but multiple drops stream down, tracing his toned muscles as he stood from the darkened tub. A smirk formed on Jessie's lips as he grabbed a towel. After wrapping it around his waist he peeks out into the room which his partner in crime and long time friend sat working on her form of art.
Female Sample:
Ebony heels clicked against the hardwood floors of The Mid, one of the best clubs in Chicago. A long matching dress with a slit up the side drapes down her long strong legs, on the right side of the slit tracing alone the outside of her body was sheer decorated with jewels. This same design rolled off her shoulder in one sleeve on the right. Long rich auburn waves cascading down her back, and Caribbean blue orbs which were brought to life with smokey makeup and red lipstick complimenting her kissable lips and sun kissed complexion. She also wore diamond bangles, matching earrings and choker. She was a beauty beyond compare, obviously a blue blood.
☾Pairings!☽
First role is your role, second role is mine.
Sister × Brother's Best Friend
Nerdy Girl × Jock/Popular
Poor Struggling Girl × Rich Guy
Human × Vampire
Mermaid × Vampire
Human (Destined to be a God) × Hades
Heiress × Bodyguard
Bodyguard × Heir
Normal Girl × Mafia Boss
Royal Designer × First Prince
Lady × King
Slave × Highest Bidder
Intern × Doctor
Arabian Nights
I have a few plots. Some I've been craving, also to play them you will need to be able to play male and female at same time.
Eleanor Alice Dorset, a southern Belle, trouble making, preachers daughter from small town Clayton Georgia, and Addison Michelle Roswell have been friends for years, 17 Years to be exact. They grew up together and when Addison was 8 her father was offered a new job as Director of Chicago's branch of the CIA, after her mother passed away. The two remained friends over the years by writing letters to one another and seeing each other during the summer.

Now 21 years old, Eleanor decides to take a trip up to Chicago and visit Addison. Once in Chicago the girls strength that friendship they once had, but at the same time the two find themselves developing feelings for two of the largest "business" men in Chicago. Cristiano Bleu, a young entrepreneur, handed down the family business from his father, and Tyler (Grey) Kingsley, Kingpin of the largest crime syndicate in all of Chicago. Both brothers, rivals from the day daddy dearest gave the family business to the youngest. Whilst both girls are whisked away by the sweet talks of their lovers, the soon begin to realize the importance of their friendship and the truth.


**In this one we will be playing two charaters one female one male. I will be playing Addison and Chris. **