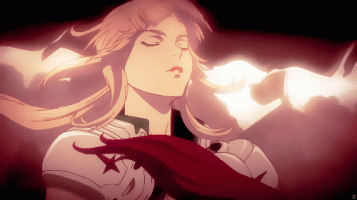 ♕ 𝓖oddess ♢ ǿ𝑓♢ Đungeoneering ♛
Original poster
DONATING MEMBER
Invitation Status
Posting Speed

One post per day, 1-3 posts per week, One post per week
Online Availability

(Sometimes during work if we are slow) after work and weekends :)
Writing Levels

Intermediate, Adept, Advanced, Adaptable
Preferred Character Gender

Female
Genres

Most any. Love historical, scifi, and fantasy mostly.

"Detective..." Her eyes were deep pools of darkness he could fall into beneath those long lashes. "You are in dangerous waters..." The side of her lip raised in a half smile reminiscent of the first time she'd seen the same smile on her husband's face for the first time. Her mysterious smile did its job though. It pulled him in as he smirked and dared a hand wander to the small of her back, drawing in close to the incredible beauty he'd encountered. "No other place I'd rather be... But that would mean one of two things." Raising a perfectly sculpted eyebrow her visage posed the question and he continued. "You are either in dangerous waters as well..... Or you are the danger." A knowing smirk played over her deep, red lips and she glanced away to hide the playful smile. When she looked back, however, he was so close she could smell his lady cigarette and the glass of whiskey on his breath. His hand traveled further down to supple hips complemented by the matching red silk dress. The expensive material felt good but her curves felt incredible. Per haps it was the whiskey but he couldn't even fathom what it would be like going any further with such a finely bred woman but perhaps that was what he liked. Her unattainability.

She smiled, her hand caressing his cheek. Thumb ran down his jaw line, tracing it as she studied his face as he melted into her touch. 'He's too easy. It's cute...' Hana thought to herself. The young detective was enamored by her just as Tadashi had once been. Caught in a glimmering party with the same beautiful woman. Part of her thought it was endearing but another part of her hated it and wanted to blight out his childish dreams just as her own had been. "I'll bring you to who you came for." She said, taking her hand back. Their eyes met and while the moment was over there was a latent attraction. Removing his hand from her hip she leaned and said,"My husband." But still she didn't release his hand, rather she held it and led him through the casino.

Reaching a set of pearly doors with burly security she released his hand and nodded to the men who opened the doors for them revealing the man of the hour. Walking over she stretched over the arm of his chair. Leaning in she whispering something into his ear before kissing his neck softly - mostly to make their new acquaintance extremely uncomfortable. She'd told him that this was the detective he'd been asking for.