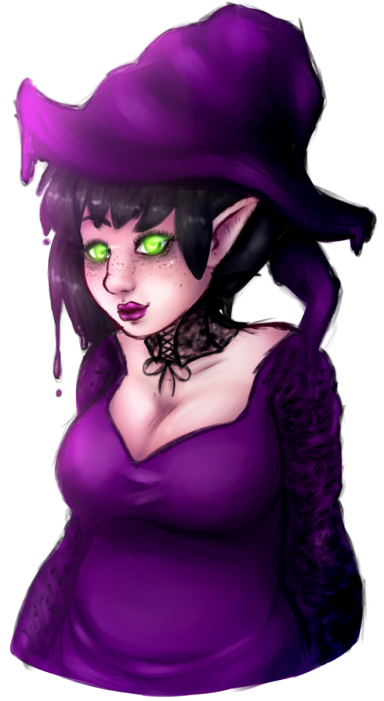 Mom-de-Plume
Original poster
SITE SUPPORT
DONATING MEMBER
Roleplay Invitations

One on One Roleplays
Posting Speed

Several Posts a Day, A Few Posts A Day, One Post a Day, A Few Posts a Week, One Post a Week
My Usual Online Time

11PM to 2AM EST, plus or minus a few hours in either direction.
Writing Levels

Adept, Advanced, Prestige
Genders You Prefer Playing

Male, Female, Androgynous, Primarily Prefer Female
Playing Style- Passive or Aggressive

Combination.

My strengths lie more in the direction of emotions and short-term ideas, where my ability to plan out long-term plots is weak. I do best with a partner who helps me cover that weakness.
Favorite Genres

I'm open to a wide range of genres. Obscenely wide. It's harder for me to list all I do like than all I don't like. My absolute favorite is mixed and multiverse, but I'm not limited to those.

• Mixed Genre
• Multiverse
• High Fantasy
• Hard Fantasy
• Low Fantasy
• OP Fantasy
• Science Fantasy
• Modern Fantasy
• Soft Scifi
• Science Fantasy
• Low Scifi
• OP Science Fantasy
• Modern Realistic (Strict)
• Modern Realistic (Loose)
• Urban Fantasy
• Alternate History (Fantasy Preference)
• Post-Apocalyptic Mixed
• Post-Apocalyptic Fantasy
• Post-Apocalyptic Scifi
• Post-Apocalyptic Modern
• Dystopia
• Displacement
• Military
• Dying Earth
• Supernatural
• Drama
• Mystery
• Horror
• Religious
• LBGT
• Crime/Detective
• Parody
• Comedy
• Tragedy
• Romance (Must Include Others)
• Erotic (Must Include Others)
Genre You DON'T Like

The list is short. because it's hard to find genres I don't enjoy.

• Yaoi/Yuri (Gay/Lesbian is fine!)
• Furry
• Fandom
• Historic Non-Fantasy
And woke sore. Old joints protested to his rising, but he had animals and fields to tend, and a chicken pecked at his arm insistently for breakfast.

He sat up on the edge of the bed, and his pet chicken ran ahead to the kitchen while And took a few moments to force his eyes open before he could stand properly.

He dressed in undyed wool and tucked his amulet beneath it. Only after he had boots on his feet did he walk to the kitchen area and grabbed two eggs. He cooked them together in a cast iron skillet while he sliced the last of a chunk of days-old bread into two pieces. A bit of butter on the bread, and he dropped it into the skillet as well.

With practiced ease, he slid the eggs onto a wooden plate, and then flipped the fried bread enough to melt the butter on the other side before he moved it to his plate as well.

With mechanical movements, he ate the whites first, then used the runny yolk to wet his bread on the melty side, while the fried side remained crisp. The remainder, those firm under-yolk sections, went to the floor, to be swallowed almost-whole by his chicken.

"Time to return from whence you came," And joked drily as he watched the bird eat. She looked up at him, and he patted her head. "Good girl, Paul. You lay tomorrow's breakfast yet?"

He was sure he'd find an egg or two during his chores, so didn't wait for an answer as he rose, scratching at his side as he headed out the back door of his house.

Already, his 'farm hands' worked the fields. That they were dead was no barrier to their working. He got permission from their ghosts to use the bodies, as long as he gave them 'due dignity'. In this arrangement, it was false skin, clothing, and not working at night. In other arrangements with other dead, it was different, but this particular ancient tribe had their own views on how their bodies should be treated.

He watched a few moments and bowed his head briefly in respect before he made his way to the animals. He fed them, watered them, let them into the field, tended hooves, milked them, and checked them for parasites.

Pigs, goats, chickens, geese...

All were accounted for, healthy, and he had milk and eggs for cooking.

With the morning chores done, he carried his harvests into the house and began to prepare them for storing. The eggs, he left out. The milk, he began to process into cheese—he had enough butter, and felt no need to drink milk plain.

By noon, those chores were done, and the cheese just needed to sit. A loaf of bread fresh from the oven gave its first slice over for lunch, alongside a slice of cheese, some dry-cuts of meat, and a small ale he brewed himself.

With the afternoon ahead of himself, And let his gaze wander his small home until he spotted a fishing pole.

Fish sounded nice for dinner, and if he didn't catch anything, that would be fine, too. He had plenty of food—enough that his animals ate what he couldn't.

With pole in hand and a basket over his shoulder, he made his way to one of the mountain streams that he hadn't redirected to sustain his farm. The one he chose was a peaceful one that had a large rock that hung over a small pond. Trees surrounded it, the mossy stone offered a comfortable seat, and the water was cool if he wanted to soak his feet.

As he arrived, he looked around and sighed contentedly. Behind him, Paul clucked quietly, and as the farmer began to set up to start fishing, he paused.

Was there always a rock that color on the other side?