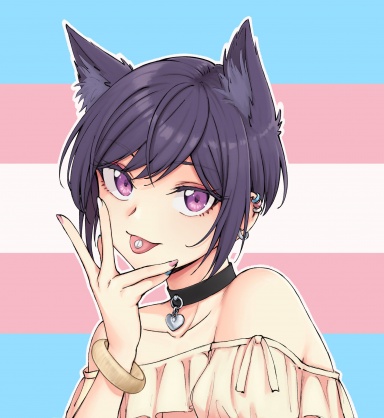 Useless Goddess
Original poster
(Warning, this rp contains bullying, implied abuse and dumb teenagers, you have been warned)

St Valentine's academy stood out from most schools, having once been a religious boarding school, it had eventually been shut down due to lack of students and had been converted into a highschool, leading to a curious mix of new and old architecture, the most striking of which was the large chapel that was now mostly used for assembly.
As a school St Valentines had always boasted taking good care of students, boasting about their no bullies policy... A policy that was being proven false by two groups of bullies...

After school two students had been picked out by the hive mind like group that was highschool bullies, who ran after them between the gate and the pickup area, a good hundred metres or so due to the road never quite reaching the old school.
The first Connie would know she was under attack, was someone violently shoulder checking her, likely knocking the poor girl to the ground.
"Oops! Guess I didn't SEE you there!"
The girl shouted, earning laughs from her friends who clearly thought she had made some grand joke.

Not too far away another group was hassling Mason.
"Hey emo! I saw you checking out my ass... We don't take kindly to fags around here..."
While no one actually knew of his sexuality, calling someone gay was pretty much bully 101.
The comments were quickly followed by a hard shove.