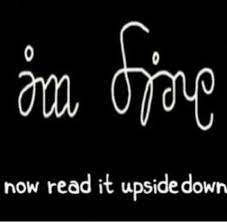 Broken But Never Forgotten
Original poster
Roleplay Invitations

Group Roleplays, One on One Roleplays
Posting Speed

Speed of Light, Several Posts a Day, A Few Posts A Day, One Post a Day, A Few Posts a Week
My Usual Online Time

Monday Through Friday 3:00PM to 11:00PM EST. Saturday & Sunday 6AM to 1AM EST
Writing Levels

Elementary, Intermediate, Adept, Advanced, Adaptable
Genders You Prefer Playing

Male
Favorite Genres

Sci-Fi, Fantasy, Fandom, Post apocalypse
Genre You DON'T Like

Modern, Horror that has to do only with killing and running
Seventeen years. It has been seventeen years since the grand opening of the prison theme park known as Deadman Wonderland where criminals from all over are taken in and subjected to endless tortures for the amusement of citizens who come to the theme park to have fun. Prisoners are put through painful tortures as well as humiliation in multiple forms. Ever since it's grand opening being around the same time as the Tokyo Recovery Project for the massive earthquake known as The Red Hole that occurred in 2014, it was suspected that the whole point of Deadman Wonderland was to help the revival of Tokyo when in reality the true reasoning behind it was to capture and imprison individuals who believed to show promise so that they could become 'Deadmen'.

Deadmen are those who were sentenced in court to the death penalty and are forced to go to Deadman Wonderland for their punishment of the death penalty. Rather than immediately be executed when arriving at the prison they are given a special collar to wear that slowly injects them with poison over time and eventually will kill them unless they constantly take something that is known as 'candy' which is the antidote that postpones the death timer on their collar; the 'candy' however is extremely expensive and can only be bought with currency within the prison known as casts which can be obtained in several ways.
When an individual shows promise from how long they have lived they are eventually taken from their cell into a separate section of the prison known as Sector 'G' where they are implanted with a 'Seed of Sin' which is a small red crystal injected into their chest granting them an ability known as 'Branch of Sin' which differs for every user though the jist of it is the ability to manipulate their own blood as a living weapon. All of these individuals that become Deadmen usually have shown their ability prior to coming to the prison one way or another due to some particular traumatic experience they might've witnessed and these uses of their ability is usually what causes them to be found guilty in chargers of murder or whatever crime they might commit and causes them to be sentenced to death.

After the injection of the crystal is complete; every other day, Deadmen are put through experiments to test out how their bodies react to pain and life threatening situations to see if their Branch of Sin will awaken to protect them. This continues every other day until the subject has learned to control their ability to a certain degree before the next stage starts. Carnival Corpse; an event that is hidden to the public but is open to those with high status and lots of money who love entertainment in the sight of people killing one another. The event is having two Deadmen face off against one another in an arena to fight one another till one is unable to fight back any longer or one kills the other. If the loser is allowed to live, they are forced to go through what is known as the Penalty Game where a random part of their body will be selected to be removed whether it be internal or external. While the winner will be granted a large sum of cast as well as candies.

---

On the year of 2034, during the dead of winter and the entire theme park being closed due to a snow storm. Many of the guards had decided to stick indoors rather than go on their patrols outside due to the cold. To the prisoners however no matter how cold it might've been, many still wished to leave the prison one way or another as many of the prisoners came up with plans of how to leave as well as how to get past the Undertakers. As expected when the plan was set into motion, chaos exploded throughout all of Deadman Wonderland both prisoners and well as guards were killed by one another during the battle to escape.
Unlike every other time however, this time the front gates of the prison theme park was finally able to be knocked down and prisoners went rushing out the main entrance as well as many taking separate directions to attempt and leave. The only thing that allowed such a success breakout this time was the much larger quantity of prisoners banding together this time compared to many other attempts when it was only small groups.

Of course with the escaped Deadmen, this had left the Director of Deadman Wonderland extremely displeased since he hadn't cared much for the fact that the ordinary prisoners had been getting free compared to how furious the Warden was about it. Rather than be concerned with that, the Director had wasted no time to send out most of his Undertakers to go and find to retrieve the Deadmen if possible; if not, than to simply kill them.
​