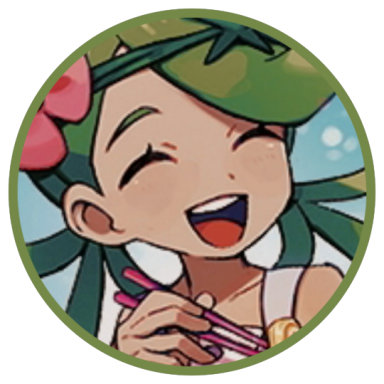 ~I'm drinking coffee on a trampoline~
Original poster
MYTHICAL MEMBER
Posting Speed

Multiple posts per day
1-3 posts per day
One post per day
Online Availability

3pm - 1am (GMT / BST)
Writing Levels

Beginner
Elementary
Intermediate
Adept
Adaptable
Preferred Character Gender

Male
Female
Nonbinary
Transgender
No Preferences
Genres

Monsters, supernatural, fantasy, romance, criminality, slice-of-life (modern or set in past, usually with some twists)

​
The life of a Duchess was the closest you could get to experiencing the life of being a royal; you had wealth, prestige, grandeur and reputation. It was almost as eagerly desired by little girls in the village of Astoria was the role of Princess was.
However, for the
actual
Duchess, Marie Lavette, life had never been easy. She never got to experience the luxuries she was born into. Every element of her childhood was overshadowed by the looming authoritative figures of her over-protective parents, who not only ruined her childhood by enforcing their opinions onto her, but mentally abused her to the point that she felt she couldn't live without them. They'd manipulated and twisted her independence into non-existence, causing the 18-year-old to hate them, but constantly rely upon them.
She could escape if she wanted to. She was a nun now, and when they watched her head to church in the morning alone, she had every opportunity to abandon them and run off - but she didn't. They had planted the seed of fear in her brain and it had slowly blossomed over the years, leaving Marie a frightened teenager too scared to take the leap into independence. She feared that she would be hurt like they told her she would; that she'd be left to die in a ditch after becoming the prey of horrid men with horrid ideas. Thus, as deep-rotted her hatred of them were, the fear of being alone without them was rooted much deeper below it.
It was why she returned that evening from the nunnery, rather than having run off into the sunset to live a life solely led by her own personal desires and needs. She was too fearful to do such a thing, so, despite the anxiety and hatred she felt upon arriving back home at the grand mansion, she still returned there each and every day after her duties at the nunnery.
However, there was something different that evening, and she sensed that even before she saw for herself. As soon as the servants opened the door to allow her entrance to her home, she heard the voices of her overly-excited mother and father from the main living room. No fellow nobles had arranged a dinner at their home, and an impromptu visit by friends of the family never occurred this late in the evening unless something serious had happened - and given her mother was laughing, she hardly assumed something bad had happened. Hanging her coat up and anxiously adjusting her veil, she moved to clutch her rosary beads as she wandered in to settle her curiosity, her eyes locking on Bastian. She had no idea who he was or why he was there, or why her father was sharing his best wine with the young stranger.
But she knew better than to ask outright without her parents introducing her first - it was rude in their eyes to speak without the introduction, so however confused she was, she bit her lip and patiently waited. It didn't take long for her mother to speak up.
"This is Bastian-- that's right, isn't it, dear?" Valentina began as she stood to collect some wine for herself, returning to her armchair besides the fireplace. In contrast to her simple-clothed daughter, the Duchess had on the grandest of gowns and, as well as dripping in jewels, had a face perfect by makeup that Marie never had had the chance to experiment with. "He's the son of my and your father's best friend-- God rest his soul. He'll be staying for-- oh. How long do you wish to stay? Stay as long as you need, son. We'll be glad to have you. It's the least I could have done for your father, he was such a good man."