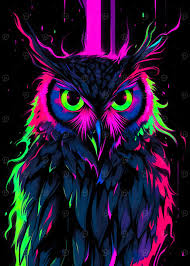 RADIOACTIVE OWL GHOUL
Original poster
ADMINISTRATOR
MYTHICAL MEMBER
Invitation Status

Not accepting invites at this time
Posting Speed

1-3 posts per week
Slow As Molasses
Online Availability

10AM - 10PM Daily
Writing Levels

Adaptable
Preferred Character Gender

Female
Genres

Romance, Supernatural, Fantasy, Thriller, Space Exploration, Slice of Life
My loves ask so often if they can be mods, staffies, or just what staffies are supposed to do. So this post is going to tell you what we Admins expect out of our staffers. >:D If you are a member that wants to be future Iwaku Staff, you have to already be
doing
the tasks of a staffer before your name pops up in consideration.
Without further A-do;
STAFF MEMBER TO-DO CHECKLIST
Have you posted in your ROLEPLAYS today? Iwaku is a roleplay community, so it's really important that all staffers are having fun in roleplay and helping roleplays prosper.
Have you posted a NEW TOPIC today? Our nonroleplay topics help develop relationships with other members of the community and give us something to do when waiting for roleplay posts!
Have posted REPLIES to topics today? Gotta keep those convos going!
Have you read & responded to any STAFF ISSUES today? We like to hear the opinions and advice from all Staffies when there is an issue or project to discuss! (A regular member can participate by keeping an eye on the Feedback forum where we occasionally post things to hear the population's opinion!)
Have you done anything related to YOUR JOB today? Every staffie has their own personal project or job that is something fun for themselves and Iwaku! (Any regular member might have their own task or project too! Like writing articles for the Newsletter, post a weekly challenge, or running special roleplays!)
All prospect staffies must remember that real life obligations always come first. If you have a lot of school, work, or family to take care of, consider whether or not it leaves you enough time to do a Job for Iwaku! We really want all staffies to be very visual and well-known faces of Iwaku. People that are active in the community right now. That way members know exactly who they can talk to if they have a problem, and newbies have people to look up to in the community!
The final most important thing, is that all potential staffies need to have a good personality for interacting with members. Staffies are often expected to break up fights or help talk to members when they have issues. So a staffie needs to be someone that can listen, think, and be respectful to others.
The Daily To-List is the simple things that aaaaaany one can do and I know most of you members aren't meanies. :D So if you're seriously wanting to become a staffer in the future OR just want to help out Iwaku, this is your job! *Salute!*
Now stop asking if you can be a mod, and just go PLAY! D:<