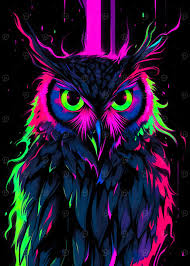 RADIOACTIVE OWL GHOUL
Original poster
ADMINISTRATOR
MYTHICAL MEMBER
Invitation Status

Not accepting invites at this time
Posting Speed

1-3 posts per week
Slow As Molasses
Online Availability

10AM - 10PM Daily
Writing Levels

Adaptable
Preferred Character Gender

Female
Genres

Romance, Supernatural, Fantasy, Thriller, Space Exploration, Slice of Life
BOULEVARD OF BROKEN SHADOWS
​
Time: Early October during the Prohibition 1920s-1930s
Location: Elswen Island, Washington

Elswen Island: 1920s-1930s. A small township island off the Washington Coast. It's only inhabitants contain a large Asylum, a humble Main Street filled with basic shops, and several homes belonging to asylum staff and city staff. Often the island is suspected of being used as a trafficking point for the Mob. Whether it be rum running, money laundering or something more nefarious has never been proven.

The most mysterious being the Autumn Manor. This year you have been invited to the most exciting, and ONLY party on Halloween night. Autumn Manor host a Halloween party every year, the rest of the year most residence of this island avoid going up the winding road unless they have to. Your host and hostess is Mr. and Mrs. Notting. They seem like a nice young pleasant couple, even though everyone knows the mistress of Autumn Manor is a witch. Residents know better than to venture out at night on this most dark of nights. All sorts of things venture forth to do their most wicked to those that do not stay in doors. ...Or perhaps that's just superstition.

You are a resident on the island. This is either because one of your relatives is currently in the large mental hospital on the island, or you are part of the medical or security staff of said asylum. Perhaps you are a member of the mob, a police officer, or something new moving in. You may not be wholly human, but you would not want that know less prejudice of the growing human population become your downfall.
JOINING
Set in the 1920s-1930s, we're not picky about historical accuracy, but would like people not to do anything glaringly obvious out of timeline. You can play a normal human, someone/thing supernatural or anything else you can dream up. Mobsters, cops, thieves, doctors, patients, flapper girls, hussies, or...anything! Bios do not need approval before you can play, but we do require a basic bio. If there is a problem with your character, we'll let you know. :D
Use the
MINI BIO
for your character sheet!
CHARACTERS
Our current list of characters. Names listed in
italics
are inactive and names listed in
strikeout
are dead.
Detective Sebastian Charles Fox
: An average private investigator on a simple missing persons case. He's lived in town for about five years.
Midnight Lady
: Sebastian's bothersome shadow.
Edra Waring (Lucy Fox)
: 'Working' as a nurse in the Asylum, Edra is keeping her mobster friends in line with a little blackmail.
Donncha "Donny" Toombs
: Funds his brother's schemes while accumilating wealth and power.
Killian "Jason" Toombs
: An alchemist trying to seek the secret to immortality.
Vera Kleeman
: Resteraunt owner and dragon.
Erin Kel Hart
: "Waitress" at Vera's resteraunt and has a secret in her pants.
Franklin Lupa
: A werewolf that works as a Prohibition Agent.
Alex Vermillion
: Paranormal Enforcement Agent, handling all those weird supernatural type cases.
Dwight Davis
: A patient in the asylum trying to regain his sanity!
James Hunter
: A vampire who is on the island trying to track down one of his descendants that is in trouble.
"Don Marco" Marcus Malthus
: A vampire mob boss.
Belladonna Leonte
: A "dancer" who was about to leave her mob life to return to her family, but got tossed in the looney bin because she knew too much.