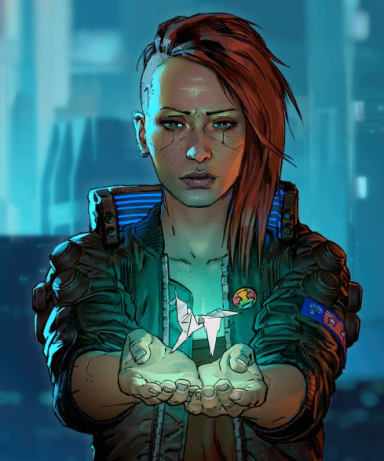 Beautiful like a Forest Fire
Original poster
DONATING MEMBER
Hello there! I'm some internet dude.

I've recently been looking to drag myself back into the art world. What better way do do that, than propositioning the fine creatures of Iwaku?

First, I would like to stress my artistic scope. I do a lot of stuff - design work, digital drawings of organic and static figures, even 3D modelling and texturing! I can construct you a reference sheet, draw your avatar.

For most of you, my service will be to provide a single, full-body character drawing, in one one of two flavours:​
First, we've got the refined sketch. Exactly what it says on the tin - I'll sketch your character until it looks nice, and not longer so sketchy. This option comes in hot at 25 USD a pop, and she's yours.

But maybe you're cashed up, and you want to go a little more fancy?​
This option, as you can see, is the painted figure. It'll set you back 60 Yankee-doodle dollary-doos, but won't it be beautiful?

If you're looking for other stuff – reference sheets, avatars, and 3D, for instance – we can discuss pricing together. If enough people ask me for these, I'll be able to start pricing them objectively on my store page. I won't gouge you for costs, so don't be afraid to hit me with whatever drawing ideas or general creative work you need – at worst, I'll politely refuse, and at best, I'll go out and learn new skills to attempt something I've never done before.

This is what I'll create:​
Humans!
Animals
Furries!
Robots!
Other kinds of figures!
Action shots!
Backgrounds!
Violence!
Vehicles!
Buildings!
Scenes!
Props & Objects!
Concept & sketch work!
Static profile design!
Proof reading & editing!
Logos and font work!​
This is what I won't create:​
Smut!
Fetish art!
Outright objectionable material!​
I'm also willing to offer lowpoly character models for the same price as a painted figure . If you're interested in a simple looping animation, I would be very keen to discussing it the idea.​
(Don't worry, your character will be properly posed! This is just a technical example)

So! If my little store page has you interested, or you'd like to discuss the possibility of being interested, message me here; or, even better, catch me on Discord at...​
You'll get a nearly-guaranteed same day response – just in case the loan sharks are on your ass, and you need to appease them with fine art. Take it easy!​
Last edited: