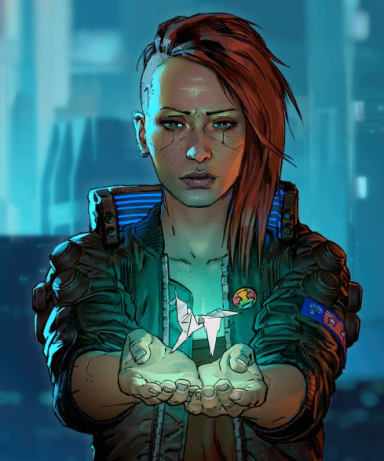 Beautiful like a Forest Fire
Original poster
DONATING MEMBER
Tóra Uønsket
Twenty Three
|
Female
|
Norboro Marked
|
Archer
no-lightbox
POSITION ON MAGIC
Neutral
​
​
TIME WITH THE WARDENS
10 months
EQUIPMENT
Armor
Linen Shirt & Trousers,

Mail Shirt, Leather Cuisse,

Leather Boots
​
Weapons
Recurve Bow,

Steel arrows x 30, Arming Sword, Knife
​
Other
Bed roll,

Water Skin, Tinder Box
​
- Stealthy​
- Survivor​
- Determined​
APPEARANCE
Tóra is 5"10 with wirery limbs and narrow shoulders and hips. Her hair is reddish brown, messily cut that looks like it has had lumps hacked off it to keep it short. Her eyes are green. Her markings are a series dark red irregular shapes that stretch from her right hip, up and across her back and on to the top of her left arm. On the rare occasions she does smile her incisors look larger, sharper and generally more fang like then would be expected.
​
​
PERSONALITY
Bitter cynicism rules Tóra. Highly suspicious of people's motives she trust very few people and is far happier in a small group or by herself than surrounded by lots of people. She is highly secretive about being a half breed and fearful of being exposed.
​
Tóra's mother, Talia, was recently married to a warrior of a neighbouring clan when Tóra was conceived. As was traditional in Talia's new clan, as a childless woman she accompanied her husband on raiding trips where she and the other women provided a rear-guard to watch over the boats and the camp while the warriors were further inland.
On an expedition to the Wildland, soon after the bulk of the force had left on a raid the camp was attacked by a force of Wildlings that quickly overwhelmed the defences. Most of the camps defenders were slaughtered within minutes of the attack. Talia and a few other survived because individual Wildlings claimed them as prizes and forced themselves upon the women Whilst horrific this meant that they were still alive when the raiding party returned and manged to kill the wildling attackers.
Two months or so after the attack Talia found that she was with child and happiness began to find its way back into her life at the thought of having a baby. Nothing untoward was thought of the pregnancy at the time, Talia had laid with her husband since the attack and none of the other survivors had become pregnant. The truth of the matter was aparent within moments of Tóra's birth and both mother and baby were cast out of the clan after the rest of the village saw the unistakeable markings that climbed up the babes back and along it's left arm.
​
Mother and baby returned to Talia's old clan where her farther was able to use his influence to allow mother and child to stay. For ten years they were grudingly permitted to stay on the edge of the village even though most members of the clan dispised and harassed the pair. However soon after Tóra's tenth birthday the political balance of the clan changed and the protection brought by Tóra's grandfarther was lost. Mother and daughter were stripped of the clan name, declared unwanted, forced out of the village and forbidden from ever returning. From that day on the pair wandered the wilds of Norboro following the migrations of the animals that they now depended upon for their survival. This was when Tóra first learned how to hunt as well as developing a deep seated mistrust of humanity.
​
The pressure of survival honed her skills to a fine point with Tóra's ability surpassing that of her mother's within a handful of year. Even so life was exceptionally hard for the pair. Word of a marked child had spread across the clans and most villages were completely closed to the pair. Even the clans that would deal with them treated the pair as pariahs and kept them to the outskirts of settlements. Without the support of others, every long Norboroian winter was dangerous and in the winter after Tóra's seventeenth birthday Talia fell gravely ill. Unable to provide enough food and at the same time as caring for her mother Tóra watched as her mother faded away and died in front of her.
With nothing left to keep her in a land she now hated Tóra began to wander south. As she went she found that people no longer knew she was marked and as long she was careful to keep covered up she found she could work and trade with people. However when people did find out her lineage she was shunned and hated just as readily as she had ever been in Norboro. Originally Tóra plied her skills as a hunter to make a living but during hard times she started to take on bounties and other contracts to earn coin. By she turned nineteen Tóra found she was living exclusively of the coin made from her mercenary work and decided to give up hunting to become a sell sword.
Over the next four years Tóra bounced around the kingdoms taking on as many contracts as she could, in the process earning herself a reputation as a highly capable scout and archer. The invitation to join the Wardens came out of the blue but Tóra accepted with barely a hesitation, seeing in it the chance to measure herself against the very best and to prove that she was just as worthy as any of them.
​