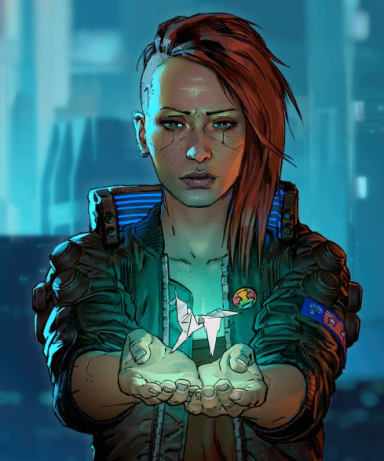 Beautiful like a Forest Fire
Original poster
DONATING MEMBER
The sound of her phone rattling on her bedside table cut through the last whispers of Sarah's dream. Her eyelid were still too heavy with sleep to open so she groped blindly until her hand connected with the offending object and proceeded to launch it across her room, hearing it clatter of a wall and fall to the ground, it's buzzing now muffled by the carpet. Peace restored Sarah rolled over and tried in vain to drift back off to sleep. While she dearly wanted an extra hour or two in bed her body treacherously had other ideas. After a few minutes the urge to pee became too great to ignore and with a yawn Sarah dragged herself upright till she was sitting on the edge of her bed.
After a moment to to pinch the bridge of her nose Sarah opened her eyes and looked around her room. The debris of the night before and several other nights before littered the floor, she'd have to tidy up at some point she knew but it probably wouldn't happen until she couldn't find something important. As she padded across the room towards her en-suite she noticed that her phone was still competing against the sound of wind and rain but she ignored it. Whoever it was could wait till she was feeling a bit more human. Thirty minutes, a hot shower and a change of clothes later Sarah slipped into the kitchen and flicked on the radio before diving into the fridge for an iced coffee.
"This is channel 37 news. We have reports of a large explosion at Bergan and Dudley. Police and emergency responders are on the scene and from what we can gather this seems to be being dealt with as a terrorist incident. Information is thin on the ground at the moment but we've heard unconfirmed reports from survivors that powered individuals are responsible..."
"Shit!"
Sarah's mind flashed to the discarded phone and she raced into the bedroom and flicked it open.
"Oh really fucking shit!"
The screen was filled with alert notifications from PRIT as well as a slew of missed calls and a painfully understated text message from Sean; he sounded like a fourteen year old trying to secretly organize a party in the woods for heaven's sake.
Less than five minutes after opening her phone Sarah felt the door of her building slide shut behind her. She hadn't need to grab much, only her keys, bike, shoes and a couple items she kept in the drawer next to her bed. The idea of hailing taxi hadn't crossed her mind. At this time in the morning they were normally pretty busy and besides in this city, for someone who kept in shape a bike was probably faster anyway. For someone with their own personal supply of oxygen it was definitely faster.
Sarah knew she was near the site of the attack from the sea of people standing around with their phones out and the fleet of press vehicles. Admittedly the plumes of thick, heavy smoke were also a dead give away. The first person who tried to stop her from crossing the police cordon got a PRIT ID shoved half an inch from their nose, a bicycle thrust into their arms and an explicit run down of exactly what would transpire if they lost said bicycle. After that Sarah conformed to the millennial stereotype by pulling out her phone and opening up every social media account she had. It didn't take her long to find what she was looking for. Sarah smiled. People were wonderfully predictable sometimes.
Five minutes later Sarah was hunched behind a burnt out car watching a fight taking place a little further down the street. She didn't intervene because A: the PRIT agents she was watching seemed to have things in hand and B: because her target was what remained of a doorway halfway between herself and the fight. She was waiting for the natural flow of the battle to move the combatants in such a way the as few people as possible would see her make her dash for the building. What she was about to do was going to be hard enough without some terrorist twatbag waving a gun in her face. Still she couldn't wait to long, the ever growing cloud of smoke streaming from the building was proof of that and the next time the battle shifted so that the terrorist had their backs to her she decided to chance it.
Once inside Sarah didn't stop, charging up the stairwell till she reached the fourth floor. She could feel heat now and sweat started to bead on her forehead. Carefully she rested the back of her hand against the door that exited the stairwell on this floor. It was warm but not burning hot and so cautiously she pushed it open a crack and peeked into the corridor beyond. Flames were licking their way along the walls and a thick acrid smoke filled choked the air. Closing the door Sarah pulled out her phone and sent a message and less than thirty seconds later she could hear muffled thumping and banging coming from the hallway. Without wasting anymore time Sarah stepped into the corridor, pulled her hoodie up over her face and advanced towards the frantic noises.
The flames flickered and died at her approach and while the fire sprung back to life behind her the floor and walls around Sarah were a cool grey colour. The door from behind which the banging and thumping was coming had been weaken by the fire and what had been meant as a gentle kick caused the burnt wood to splinter and give. From inside the smoke filled room five faces looked up at Sarah in confused motionlessness.
"Come on!"
she whispered while hurriedly motioning for them to follow her. Vacuums had always been harder for her to maintain and one large enough to choke the fires in this corridor was a real strain. The journey back to the stairwell was much quicker. With the civilians following right on her heels, Sarah ran back along the length of the corridor and heaved open the metal fire door, letting the civilians pile through before smartly pulling it closed behind her.
"FUCKING FREEZE!"
Turning, Sarah found herself staring along the barrel of a gun into a pair of demented eyes surrounded by a ski mask. On the landing between the third and fourth floors stood a heavy set man pointing a pistol at the group. Slowly Sarah took a step down the stairway, putting herself between the gun and the people she had just rescued.
"Easy with that thing ok, no one needs to get hurt here."
Sarah heard a quiet little grunt from behind her and more importantly she saw the man with the gun wince. Now it was just a matter of playing for time.
"Why don't you put that thing away and get the fuck out of here, you haven't done anything really stupid yet and I'm sure none of them could pick you out."
As she spoke she swept her arm backwards towards the people she had just rescued before letting her hand come to rest in the back pocket of her jeans.
"Shut the fuck up limey and stay fucking still" spit flew from the man's mouth as he shouted though the gun stayed unnervingly still. "Are you fucking powered?"
"What?"
Sarah feigned genuine surprise at the question in attempt to drag out the conversation. As long as the bastard was talking he wasn't filling her with lead.
"I said are you fucking powered, it's a simple fucking question. Do you have powers, yes or fucking no?" The gunman's eyes were starting to look glazed and unfocused but he was keeping the gun still and level.
"What would make you think that"
"I saw your ass run in here and you don't look like no damn cop so you must be one of those PRIT rejecters."
"And so what if I am, what difference does the make to you?"
"It means I kill you first bitch, the only thing worse than a normal is a fucking rejecter."
Sarah felt the bottom drop out of her stomach. The conversation had very definitely reached an end and unless something happened soon so had she. Part of her mind began to wonder how much getting shot was going to hurt.
"GET ON YOUR FUCKING KNEES TRAITOR!"
"SCREW YOU!"
There was no way in hell in Sarah's mind that she was going to die on her knees begging for her life.
"I FUCKING SAID GET ON YOUR KNEES BITCH!"
That was when the thing Sarah had been waiting for finally, the barrel of the gun dropped as the fog that was enveloping the man's mind finally had an effect. Sarah didn't hesitate, the tension in her legs unwinding in one going launching her into the air. The man's reactions, dulled from the pressure, were too slow to bring the barrel of his gun up before Sarah crashed into him, the momentum slamming them into the wall. Before anything else could happen a steel tipped fist smashed into the side of the gunman's head and he went limp.
"Bastard"
Sarah spat, slipping the knuckle dusters off her fingers and massaging her hand as she stood up. "Has anyone got a belt or something?" When there no answer Sarah looked up the stairs and saw five pairs of bleary eyes staring back at her.
"Oh right"
she mumbled letting the pressure begin to dissipate.
"You'll be fine in a minute."
After that Sarah set to securing the gunman, she needed to be doing something right now and not letting her brain wonder on what might of been. Once that was done she grabbed the gun and shoved it the waistband of her jeans and then looked back up at the civilians. They still looked groggy but there was comprehension behind their eyes now.
"Feeling better? Good! Let's get the hell out of here."
Last edited: