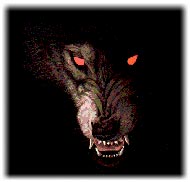 Officially Nonexistent.
Original poster
Invitation Status

, ,
Posting Speed

Speed of Light
Writing Levels

Intermediate, Adept, Douche, Adaptable
Preferred Character Gender

Female
Genres

horror, fantasy, magical, paranormal, hetero romance
To Mary, if Mark called in to cancel work, it meant he was ill. She checked his forehead, and he felt a little cold and clammy to her. Frowning, she got to her feet, and showered, then changed into her business suit, got her brief case ready, and went down stairs to make sure Mark had a good breakfast for when he wanted it. And Jennifer too, while she was at it. Jennifer would be going to school after that weekend, so she would probably ride the bus home. Or call for a taxi. As she cooked breakfast, she wondered what had happened last night, or if she even really wanted to know.

Jennifer woke up a little later than her alarm, and smacked the off button, rubbing her eyes. She sat up, and glanced out the window. It wasn't sunny at all that day, but cold, gloomy, and looked as if the skies wanted to rain. She powered up her laptop, checked over her e-mail, then took her own shower, and took time dressing casual. A plain green t-shirt and black jeans, with just her socks. By the time she wandered downstairs she found her mom up and making breakfast. "Did dad already go to work?" She asked, helping set up the table. "No, the poor guy seems to have caught either a virus or just isn't feeling too great. So he'll be home today with you," Jennifer nodded, not minding a bit. This house could be so weird when you were by yourself...