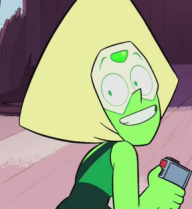 Roleplay Invitations

One on One Roleplays
Posting Speed

Several Posts a Day, A Few Posts A Day
Writing Levels

Give-No-Fucks, Beginner, Elementary, Intermediate
Playing Style- Passive or Aggressive

I'm pretty good with doing either role depending on what my partner wants, but I would like us both to be able to contribute to the rp.
Favorite Genres

Gijinkas, Modern, Magical, Romance, Slice of Life... I'm pretty cool with most all genres except the few that I'm not too fond of.
Genre You DON'T Like

Horror. I'm not too good at writing that sort of stuff, I'm afraid. I also don't like playing anything that's realistic down to the deepest detail-- Not that I wouldn't try my best to be realistic, but if my partner could be lenient about that sort of stuff, it would be much appreciated.
Ricko stepped through the halls of the technologically advanced castle. Being at the high end of the class system, royalty and nobles got their pick of the best of what technology was developed at the moment. However, because they also didn't fight, much of their technology was either for leisure, or things such as holographic maps used for battle strategy.

That wasn't quite the case for Ricko. He was by no means a lower class, his fighting having raised him to be invited to walk around this castle in the first place, but much of the tech he had was for said fighting. He even had technological implants in his hands, common for those of whom had latent magical abilities and wanted to strengthen and focus them. Admittedly, they did had their limits, but Ricko found that the implants, of which were in his hands and had coverings over them, did their job, and that he'd never really been pushed to have to face whatever 'limits' this tech apparently had.

He wondered what brought him to be requested here. He hated to be vain, but perhaps some sort of honor for his fighting? It wasn't like he hadn't been commented on his fighting abilities before by a noble. Stepping into the room, however, he was shocked by the sight he saw-- although this was covered by the screen on his helmet.

"Ricko Marewell, I'm very glad that you could join us." said the royal as Ricko stepped into the room.

"But, sire..."

"... I know. I can understand your confusion. However, we are allied with them," he gestured to the symbol of the other kingdom, "for very dire terms."