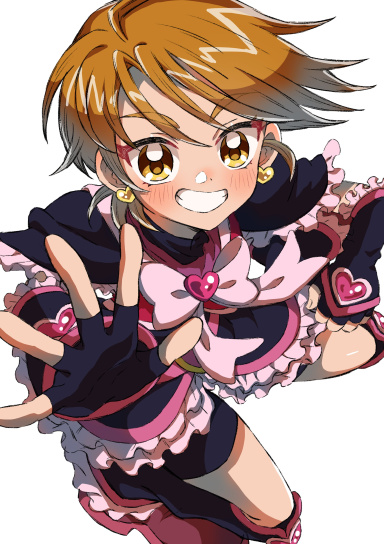 Ancient Iwaku Scum from 2006.
Original poster
MYTHICAL MEMBER
Posting Speed

Slow As Molasses
Online Availability

NEVER
Writing Levels

Adept
Douche
Preferred Character Gender

Primarily Prefer Female
Genres

Surrealism, Surreal Horror (Think Tim Burton), Steampunk, Sci-Fi Fantasy, Spaghetti Westerns, Mercenaries, Dieselpunk, Cyberpunk, Historical fantasies
Episode One: Two Piña Coladas and a Cowgirl!​


<object width="480" height="385"><param name="movie" value="http://www.youtube.com/v/usSeorgxulA&amp;hl=en_US&amp;fs=1"></param><param name="allowFullScreen" value="true"></param><param name="allowscriptaccess" value="always"></param><embed src="http://www.youtube.com/v/usSeorgxulA&amp;hl=en_US&amp;fs=1" type="application/x-shockwave-flash" allowscriptaccess="always" allowfullscreen="true" width="480" height="385"></embed></object>


Hello there. My name is Garnet. Yes, just like the red stone. And that's all of my personal bio that you are going to get for now.

Up until this point, it had been one of those routine kinds of jobs. You know…The shit easy ones you choose because the local government officials are big ass pussies that can't handle a bunch of new age Mexican bandits.

Well apparently there was a change in the plans. I am to meet up with a second. I can't believe this shitty luck! I hate working with others! How hard is that to understand? Seriously? I work alone. The mayor's wife should not have such political clout, as to do something like this…!

Whatever, in the end I don't really care. As long as I get paid, I don't give a shit whom or what they toss my way.

I decide to waste time by going into Yorksburg's roughest tavern, called the Horny Dingoes. If it wasn't such a stupid name, I would have laughed. From what I've heard, this place is full of some of the most ruthless gang leaders from the various Martian colonies. If so, I am not very impressed.



Most of them are dressed like this man, whom they called 'Handsome' Pete. I guess that they have run out of manly sounding names around these parts. From what I hear, he's a part of the Scaribazi family. Lucky him. He looks like a douche.



Just then I see this girl walk in. A bloody cowgirl? Oi vey… I need more to drink to get through this day. I can tell it already.