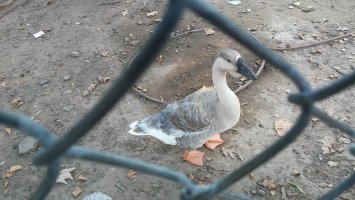 The Executive Producer
FOLKLORE MEMBER
Invitation Status
Posting Speed

Multiple posts per day
1-3 posts per day
One post per day
Online Availability

It depends sometimes I'll be on at two in the morning, sometimes I'll go to bed early just reply whenever.
Writing Levels

Elementary
Intermediate
Adept
Adaptable
Preferred Character Gender

Male
Female
Genres

MAGIC SUPERNATURAL SCIFI SOMETIMES. (Fantasy mostly)
Jeremy had coughed like everyone else, his eyes darting until he saw the passageway open. He was on her tail a few seconds after his brain absorbed the fact that a new path was open, not even thinking as he followed her into the tunnel. It felt right, like he was doing something. Screw staying here- he had to get to Peter any way he knew how. With that, he paused, taking his own lantern before running to catch up with Darren and Lena. He ran after them, catching up with the trio. He was gung-ho about going after Peter but he had to be prepared so he could be ready to save the man if needed. The necromancer had a fragility about him even with the power that he wielded, and frankly, a small part of him liked that Peter needed him. Even so, he wasn't exactly in his right mind as it was.
Astrid didn't say much, choosing to stay where she was. Like she was stupid enough to go in a weird tunnel. "I know it's a trap, and I'm sure something is waiting for us down there, but also be prepared to move. There might be consequences for us not following whomever is orchestrating this's instructions, unknowing or not. If they're smart enough to trap us here, then they're smart enough to punish us for the perceived crimes we committed. We're all here for someone's reason." Well, it didn't hurt to shift the blame to this mystery person who had hijacked the experiment. "Either way though, that puzzle was bullshit and whomever put it there knew that."
Astrid was right- whomever did this was an asshole. All Ari could do was cough at what seemed like unnecessary nonsense theatrics, especially when it took a little while for her lungs to go back to normal again. Then, the doors opened and closed, leaving a single passage open. Ari thought about it, and thought about it again as Darren, Lena and Jeremy rushed off. Should she stay, should she go with them? The weird fog made her feel funny- maybe because it was magic or maybe because it irritated her, but that didn't help matters much. She took a deep breath, looked to Fiona for a moment as if to say 'you coming?' cursed quietly to herself, and took her own lantern before disappearing down the tunnel. Astrid's words had convinced her to just go with the three who had disappeared into the tunnel.