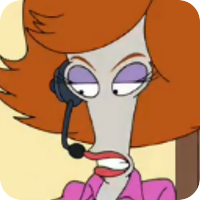 Can I transfer you to my manager?
Original poster
LURKER MEMBER
FOLKLORE MEMBER
Invitation Status
Writing Levels

Intermediate
Adept
Advanced
Preferred Character Gender

Male
Female
Genres

Adventure stories! They can be fantasy, modern, sci-fi, all kinds! Give me some good world travel stories and I'm all over it! I also enjoy romance stories and even though I tend to play females I love playing gay men.
Every night across the world, it's the same dream. The tomb hidden under the castle chambers somewhere in Ireland, though it isn't evident where in Ireland the dreamer always seems to know the exact place. Whispers echo across the stone walls, beckoning for the children of their countries to come to the chamber, to the family of guardians. The dream would quickly change accompanied with a blinding flash of light to show the Earth from orbit as it is torn asunder from the inside, the screams of countless lives being lost as a creature pulls its way from the core, leaving behind a husk of decayed, lifeless trash. Finally the dream fades back to black with the whispers consolidating to one voice before releasing the dreamer from the spell.
"These are not idle images to scare you, they are a promise of what is to come should you not seek out the tomb of enlightenment. I implore you, make your way to us so we can help you understand..."
​
PLOT
The plot of this game is rather simple. In each country around the world there is one person who has witnessed the dream, a dream that threatens the end of the world as we all know it but if they seek out the tomb they will be granted the power to fight the ones who would set the events seen in the dream. Essentially they would be turned into Sailor Scouts from each of their countries. The first part of the story will take place with all of the dreamers arriving at the Irish castle to search for the tomb that they all were dreaming about, as normal people. A note about the abilities: (And this is up for changing should it not work as well as I think it will) Since each person will embody a specific country (a la Hetalia) their powers would be tied into their flags in elemental form. Each color on the flag would represent a specific element and from that pool you can pick ONE COLOR, and ONE COLOR ALONE to form the basis of your powers. I cannot implore you all enough to take the main element with a healthy pinch of salt, these are simply a guideline for the
basis
of your power, what you do with them is as different as the country your character represents. For example: Should somebody choose the United States they might take, water, fire or ice as their element, and from that they might build their fire power around making fires and controlling them, or maybe they'll use fire as inspiration to create a character that can manipulate dim lights and shadows caused by fire-light. I highly encourage you to be creative with what your character can do. Therefore: Red = Fire Blue = Water Yellow = Wind White = Ice Black = Earth Green = Wood Orange = Metal
Bio Sheets
Name:
Age:
Country of Origin:
Appearance:
(Pictures and/or descriptions acceptable)
General Personality:
Powers:
(For when the powers appear, but make sure that they're weak at first because we want them to grow as the RP goes along! :D)
History/Background: