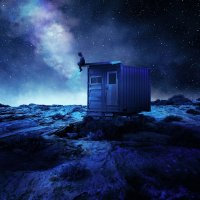 Manikos Karagiozis
Original poster
FOLKLORE MEMBER
Preferred Character Gender

Male
Genres

Fantasy, Horror, Sci-Fi, Modern, History; just about anything, really. Though, I am not too big on Romance.
Round Three Battles
Assassin's Creed: Revelations vs. Battlefield 3
In a flat-out fight, the soldiers of Battlefield 3 would cut Assassin's Creed's protagonists to ribbons with their machine guns, but REAL war can take place in the shadows, and a clever assassin with a single blade could turn the tide of battle.
Gears of War 3 vs. Dark Souls
The gritty, chainsaw wielding soldier bros of Gears 3 take on the hard-as-granite gameplay of Dark Souls in this match-up for the ages. Cast your vote and pick the winner!
Portal 2 vs. The Elder Scrolls 5: Skyrim
A true conflict of gaming styles, this battle features a fight between the tight, narrative-driven puzzle gaming of Portal 2 against the expansive open-world of Skyrim. Dragon-shout your favorite!
Zelda: Skyward Sword vs. Batman: Arkham City
Link meets the Dark Knight, and brightly-colored nostalgia fights with gritty crime stopping as Gotham takes on Hyrule. Can Link's bow match up to the Caped Crusader's gadgets? Decide with your vote!

EDIT: when choosing your game choice, the ones that are CAPITAL in the option, are the ones that are being FOCUSED on for that OPTION.

Example: GEARS OF WAR 3 vs. (Dark Souls) <<<< GEARS OF WAR 3 is the one that is being FOCUSED on, in so saying, if you choose this option, this is the game that you think will win, NOT Dark Souls.
IF YOU WISH TO PUBLICLY VOTE YOUR CHOICES, THE LINK IS FOUND HERE