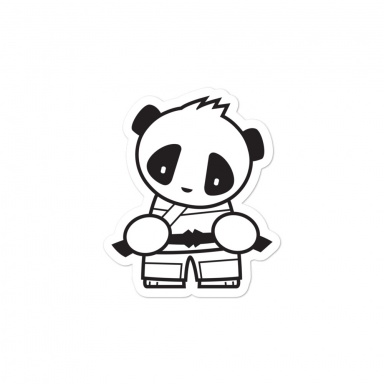 Edgesquire
Original poster
Invitation Status
Posting Speed

One post per day
1-3 posts per week
Writing Levels

Adept
Advanced
Genres

Urban fantasy, cyberpunk.
Name: Raphael Levitas

Age: 18

Guild: The late Fairy Tail

Magic:

Take Over: Angelic Soul

Currently, it masquerades as Light Magic.

History:

Raphael was part of Fairy Tail as long as he remembered - What he learnt over the years in there was that he was the child of a respected member of Fairy Tail. Raphael's father wasn't a powerhouse, but he wasn't someone to be messed with, either. You could consider the man on the tier of Elfman, maybe a little lower. What Raphael knew was that one day his father died during a mission, wrapping his own body around that of a child to save her from an explosion. The child survived with minor burns, cuts and bruises but Raphael's father, who had taken the brunt of the impact, didn't.

Raphael literally treated Fairy Tail as his home. While the other members had houses outside of Fairy Tail, Raphael lived in a small room that was supposed to be a cupboard under the staircase to the second level of Fairy Tail. All in all, Raphael treated Fairy Tail as his life. Fairy Tail was everything to him - And so you can imagine how he felt when Fairy Tail was .. Massacred. In a bid to save Raphael, the Guild Master of Fairy Tail at that time had used Teleportation Magic to transport Raphael away, when the attack happened. By the time Raphael got back to Fairy Tail, all had been razed to the ground.
Empty.
That was how he felt.
Raphael looked around the area with shell-shocked eyes, at the destruction that was scattered all around him. The spot where Raphael was was where the greatest guild in all of Fiore, Fairy Tail once stood, tall and regal.
Powerful and indomitable.
Until now.
He could make out brief shapes in the rubble - Bodies that were burnt, mutilated to the point where one could barely recognize them as human anymore. Some, Raphael could tell, had been mutilated before they were burnt. Most of the bodies weren't whole. The entire scene was such a monstrous show of carnage that Raphael couldn't help but weep. He wasn't one to weep, or show much sadness but this .. Fairy Tail had been his life. Literally. He grew up, worked, lived, learnt, fought, laughed, befriended there. He didn't know much of a world outside of Fairy Tail.
And now Fairy Tail was gone.
All because of some bastards that thought that they could get away with the destruction of Fairy Tail.
Raphael unclenched his fist and by doing so, let go of the member of Grimoire Heart he had found skulking around the ruins. He must've been looking for anything valuable left behind to pillage. And for that, Raphael had beaten him within an inch of his life. The man's face was so heavily bruised and deformed that even the best doctors would cover their eyes and look away. The man's knees were bent at an impossible angle; the result of what had happened when the man had tried to sucker punch Raphael and run. Numbly, Raphael touched the grazes on his knuckles and he clenched them once again, his skin growing white.
"Lord, grant me strength." Raphael mumbled, clasping the cross that he wore over his neck within his hands, a prayer of hope.