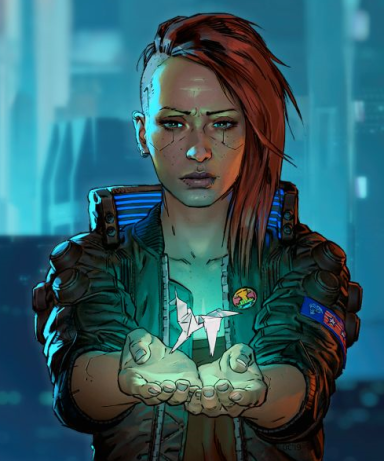 Beautiful like a Forest Fire
DONATING MEMBER
FOLKLORE MEMBER
Invitation Status
Posting Speed

1-3 posts per week
One post per week
Writing Levels

Intermediate
Adept
Advanced
Preferred Character Gender

Male
Female
---
Ravnos

"What?"

Pulling her eyes away from the blurred scene, Isabel looked over to the french kindred in the driver's seat. Amélie was staring straight ahead, seemingly not paying her passenger any mind. Mismatched eyes flicked to the radio instead. For a minute or so, the new blood's full attention was focused on the music coming from the speaker by the thin-blood's thigh but not once did the familiar yet alien word reach her ears.

What did it even mean anyway? One moment Isabel's mind had been drifting dangerously back in time to the last time she had been in a car the night before. The next, this strange word seemed to be all she could think about. It filled her mind. Pulled at her. Cleared all other thoughts as thoroughly as Amélie seemed to clear her car of dirt. But why? Even if she had known what the word meant, why had it burrowed its way into her head; it wasn't like it was her name.

Rubbing her eyes, Isabel tried to replace the errant thought with another more intentional one.

"How did your date go earlier?"

"Fine. He was a good boy."

The older vampire's reply was lacking, as always, in both details and context. But she didn't care. She hadn't just purged the man's presence from her car; she'd expelled him entirely from her mind and thoughts.

Just like she'd expelled him right onto the pavement. Generous, no?

"You are thinking of something? Daydreaming?" Isabel's first inquiry hadn't gone unnoticed, and Amélie tactfully switched the conversation topic. "Are you nervous, Isabel?"

"Errm…"

The question took the thin-blood by surprise, and she wasn't quite sure how to answer. She didn't want to admit to any nerves, lest the french kindred pulled the black Toyota over to the side of the road and told her to walk home. At the same time though, Isabel didn't want to lie. Amélie was at least as perceptive as Hanna and both always seemed to know when they were not being told the truth. It was time for an unsatisfactory compromise.

"A little I guess. Being around other pe- urm… kine, it makes me edgy. I'm scared that I might lose control and ya know."

Isabel's lipped parted and her fangs were exposed for a few seconds before they were hidden away once more and their owner twisted in her seat so she was half slumped against the car door.

"It's not so bad today cos I urm, yeah I'm not so hungry today. Easier to keep myself together than most of the time."

It stuck the purple haired kindred at this moment that she wasn't exactly selling herself. It was time to change the subject before Amélie reached for the blinkers.

"I was just watching the street lights go by and I thought I heard you say something but it must have been the radio I guess."

"Hm. Well."

Amélie rapped her nails against the steering wheel. Oddly enough, she was smiling. This time it seemed genuine, and for good reason; youthfulness in its best moments always amused her.

"You are still young. Just a baby, really. More time under Hanna's tutelage will make you a fine enough Kindred...one more in control, so to speak," The older woman mused, her eyes flickering briefly over to Isabel. "You are lucky, no? Most Sires are not so patient. Merde. I can only hope to show you something of value on our night out."

"I'm not sure my mom would say learning how to score drugs is valuable."

In the pulsing street light, Isabel grinned before settling back into her seat so she was facing straight forwards again.

"I guess I am pretty lucky, yeah. Hanna is so cool about everything when she owes me nothing. Everyone else at the Buzz, Wes, Omar, they are great too. You as well. Thanks again for the clothes last night."

The grin disappeared and was replaced with a look that much sourer.

"I just wish I could hurry up and get to the place where I don't need everyone to babys-"

Childer of Ravnos

This time, the strange words made Isabel sit bolt upright, her hand reaching for the stereo dial to crank up the volume. It took ten full seconds of deafening music before the new blood relented to turn down the music and relax back into her seat once again.

"It would be nice to get to the point where I don't hear voices in my head too."

"Voices in your head? Child, is this your imaginary friend speaking?"

Amélie Dupuis could never quite be civil for too long. Every word oozed with condescension, and she threw a pointedly matronizing look at her young companion.

"What exactly are you hearing? It's too early in your journey for a touch of madness."

Unless the girl was unknowingly Malkavian. An unfortunate scenario, to be sure. But luckily not for her to deal with.

"I think it's just like the beast ya know... like it is telling me it is ravenous even though it was just last night that I… Yeah."

For the first time since getting in Amélie's car, Isabel regretted doing so. There was a sudden desire welling up from deep within her to be back at the Club. That was where she belonged. Not going out trying to score drugs or some other ridiculous nonsense like that. Maximum Buzz was where she was meant to be.

"Are we nearly there?"

The question was the purple haired kindred attempt to steel herself against the tide of doubt rising against the ramparts of her mind. It didn't really help.

"I've never really seen much of Houston. When I moved here I spent most of my time at home or my job. Since I got bit, it's been home and Hanna's place instead."

"Well, you've probably never seen this side of the city," Amélie stated bluntly.

And truth be told, rarely did she. The decay of the city's dregs was bleeding into their surroundings. Poverty etched itself into the sides of the tiny homes and littered streets, sallowed bricks and debris laying the neighborhood awash in its inferiority. It wasn't a sight that the Tremere particularly cared to see.

Amélie didn't respond to whether or not they were nearly there. Because the answer came naught but a few moments later.

It was a standard bus station. Not terribly large; the short in-roads where busses would come in and out onto the main street numbered three, and skinny fingers of pavement separated the paths. As she slowed to a stop by the curb just off the entry, the vampire watched as a lone bus pulled into its slot, and the passengers spilled onto the concrete, the putrid city lamps washing them of life.

They all looked like Tony. Poor. Decrepit. Haggard. These were the forgotten of the city. Viable prey for the underworld.

The world became abruptly silently as she killed the engine. Bright eyes fixed on the figures milling about ahead.

"Come, Isabel," The Tremere cooed softly, like a siren's song. "Let us see where our quarry strikes."

For where the dealers struck, so, too, would they.​
---
A collaboration with Kuno