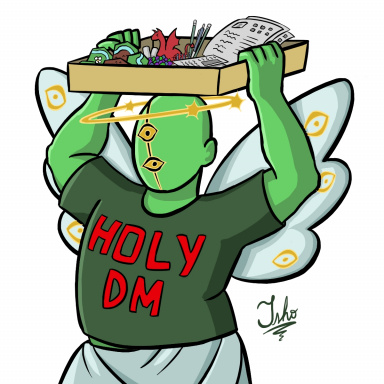 A Blade in the Dark
Original poster
Roleplay Invitations

Group Roleplays, One on One Roleplays
Posting Speed

Speed of Light, Several Posts a Day, A Few Posts A Day, One Post a Day
My Usual Online Time

Every day, every time
Writing Levels

Give-No-Fucks, Beginner, Elementary, Intermediate, Adaptable
Genders You Prefer Playing

Male, Female, No Preferences
Playing Style- Passive or Aggressive

Half and half, i like both players to share creativeness
Favorite Genres

Fantasy, apocallyptic, horror/dark, adventures, Historical, swordplay,
Genre You DON'T Like

Gay/Lesbian, maid, FURRIES.
Characters:
Name: Reginald Von Karma
Species: Demon
Powers and Abilities: Flight (sprouts wings from his back), monstrous strength, charming capabilities, is generally good at working with his hands, Remembers nearly everything he's told, plays violin at a near professional level
Relations: Alexander Von Karma (father), Lisa Von Karma (mother) No sibilings, Black Cat named Marth
Perks: Great with people, social butterfly, good study buddy, great with fashion
Disadvantages: Hot Headed,
Looks: Short black hair, Red eyes, average build. Usually wearing name brand suits.
Objectives: Continue his education, meet new people, and help others get out and make friends with humans.
Name: Helen Rynyr
Species: Gorgon
Powers and habilities: petrifying sight (except for demons or undead), monstruous strenght, capable of moving and disarming herself as a snake, Protective and healing magic, venomous blood, great singing voice and any number of homey crafts. Remembers a lot of random trivia.
Relations (family, friends, pets, etc): Androsphinx Madur (father) and Esteno (mother). No sisters, normal human brother.
Most of her friends and familly were left behind as they didn't adapt to her transitioning, so she only has her lioness cub pet, Ástrid.
Perks: Level headed, always has a trick up her sleeve. Quick learner and reader, complete control over her powers.
Disadvantages: Tries too hard to show her womanhood, a tad sad and lonely, and socially awkward. Bookworm.
Looks: skinny girl with long black hair and black eyes. Sometimes used big baggy clothes and others as femenine and provocative an attire as she can.
Objectives: To find friends and fit in her classes, to become a first responder of some kind.
Helen was welcomed by a tall man in a doctor's robe. He told her there was only one room, and she had to take it. It was a shared one, wich was horrible enough, but when the man called her by her deadname, a shiver came down her spine.
"Oh, sorry, you told me Helen, was it? Let me change the log."
he said as swiftly as he could, but she was sure something in her face gave him pause, because his alarm turned into understanding as they spoke.
Even with that gross slide, she felt truly welcomed to the place. This student home was a private old house in a latin solarium style, with a vast Q shape and a internal garden with a pond and various benches with their tables, and some flower-giving bushes and a big apple tree beside the pond that had invaded it a little, but gifting it with an organic look that made it more beautiful.
As they moved around the corridor the man explained to her
"This home has a couple set of rules. You can have pets if you and your partner both confirm to me it's OK, but you have to take responsability if it comes back ill, wounded, pregnant or if breaks or dirties anything, and it cannot be bigger than a medium sized dog, and even those need to be trained.
All common areas are open until 11pm, but if you end up doing things later, like starting to cook at 10pm, just don't make any noise or i'll go take you back to your room. Anyone can have visitors but until 7PM and that's a haaard limit, except for the big hall on saturdays. TO use any place like that, just book it in the calendar beside the door for everyone to see. There's a gamin club there on Sundays, but they usually use up just a half, since it's pretty big.
Garbage is tossed once every two days and laundry has one day per room, so don't forget. Yours is Friday. Aand, i belive this is it.
My name is Adam and ANYTHING you need, you talk to me, i live just behind the counter so i'm almost always here."
When entering, the counter was in the main hallway and gave a way to a door behind it, so she supposed his house was right back there. Not in there, but near, wich made her less anxious because there would always be a person she could call upon. From the Brochures, Helen knew there was a resting room for everyone to use, laundry, living room, kitchen and the big hall, some kind of multi purpose room for anyone to use, with many tables and chairs and anything you needed to study or any extracurricular activity. The place was oriented for students but there were some older folk just because it offered a lost of services for a modicum price. It was heaven to her afflicted finances.
"Ok, here we are. Sadly, the overlap in the files made us put you to share with a boy. I belive he's almost never home, and if you don't want to share with him, we could talk it out but i belive you might want to share a little with him before deciding."
As he remarked that, she felt inminent danger and dread. What would he be thinking? a girl sharing the room with a boy? She started shaking, unable to say anything else as Adam knocked on her new rommate's door.