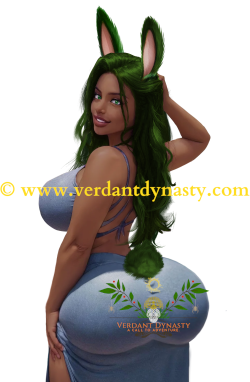 Sojourner of worlds.
Original poster
FOLKLORE MEMBER
Invitation Status

Look for groups
Looking for partners
Posting Speed

One post per day
1-3 posts per week
Preferred Character Gender

Female
Genres

Fantasy, High fantasy

WORLD MAP
(The point of this thread is to try and Garner interest in getting one or more people involved in my setting (Or me into yours). I will keep things to a minimum. As far as plots, message me or post here and we can work on setting everything up. Info Below.)

Cultural info
​
The people of the White Sand Empire were that of discipline and action. Driven by a strong sense of honor and pure work etiquette. Believing that before you accept another job or art, you must first become a master at your own craft. From the stable boy, to the finest painter, all embraced this ethos. As a result, the endless pursuit of perfection was maddening. Where one might see the finest art, they would see the slightest flaws in the brushes stroke. Family, ancestors, and one's duty to the collective serving as the epicenter of each member's priority. Due to the harsh, unforgiving climate of the land, the people have a strong disdain for weakness. Be it poor, or rich, influential, or a nobody. All were held to the high standard that failure was something never to be embraced. And if you should breed dishonor, you're expected to make amends to take your own life as a form of repayment. Due to their history with outsiders, while not xenophobic, the locals possess a strong disdain for meddling in the affair of other nations.

Preferring a more isolationist approach when it came to politics, while still opening trading with the nearby kingdoms. Unlike most societies, a great house can fall if they fail to prove of value to the empire. Coin alone would buy you no favor, as the rise to power is centered around the quality of the service you provide. Be it Mercantile, War, Academical in nature, everyone must prove their worth in the social hierarchy.
The ancient one carved his way from a corpse of an Elder being, the death of the ancient, in its violent throws, and the savagery through which its death was wrought brought forth birth. An aberration of life itself as if spitting in its image. The corpse-like remains tore themselves free of flesh, slithering out into the void. Its birth brought with it the dark powers of decay, decimation, and its hunger for conflict. Taking the minds of mortals, it instills its madness within, spreading out its decaying touch on both flesh and mind-influencing them to cause vast destruction in its name. From Tyrants to Dread Lords, it has snaked its tendrils into every facet it can to seek out its endless goal. The Silence of all the noise, all this life and bring back a peace that can only be achieved through Oblivion.

His worship is seen in many doomsday cults, and those in higher powers. Though not always by means of their own minds, or with full knowledge of the ancient one's true goals. Those that seek Death fall prey to its will, often making one-sided deals to further conflicts within the realms. His Spheres are Death Dominance Decay, Violence, and War.
The fungi forest is a massive alien-like zone to the east, filled with nothing but giant luminous fungi that reach up to the heavens. As well as smaller mushrooms and ferns at the bottom. The air radiates ancient magic, it is said that here toe ruins of the Sand elves remain. A people vanished during the first era after the humans and other races broke free from their cruel control. From what text we have they were there one day and gone the next. Within this massive labyrinth lurks many beasts, ruins, ancient abandoned cities, and even a creator overgrown with the flora. Faeries make up the locals here, setting up small towns and trade their goods with the empire in exchange for protection. Deep within this forest, the distant cries of beast unknown reverberate, it's windy paths serving as a flame which draws adventurers in like a both. Many secrets lie buried, though are the rewards worth the risk? Or something best left forgotten?
The world below the white sands is a labyrinth of winding caverns and open chasms of heartless stone. Where illumination is provided by the roots of magical crystals and luminous fungi. Here in this swarthy expanse where monsters lurk, tucked away from prying eyes and the influence of the surface. That was until the culture above started mining the crystals to power their machines, the sun to their dark abode. The monsterkin and these magical byproducts are connected, Birthed from the magic given thus mutating them into their form. Without this precious resource, the world below will wither and die, succumbing to the frigid dark embrace of the belly of the earth. For this reason, two beings were dispatched to explore, spy, collect data, warn, and if all else fails start the invasion process of the world of sun and sky. However, this meant removing obfuscation, and so the unknown land where death proves an argument valid or not, and it's many mysteries and artifacts have become a hotbed for brave adventurers seeking fame or fortunes. But be warned, if you should stare long enough into the abyss, it may just peer back. For the war to come is not for country, religion, creed, or for resource. Rather...Survivial...
It is the trading hub and capital of the empire. A massive metropolis adorned in white stone and emerald windows. Here the seat of power lies, as well as the college of arts, enchanting and magic. The city is broken into four districts. The outer, this is a shantytown where the poor live left outside the walls yet still protected by the sentinels. The local police force is made up of mortals and machines alike. The machines are clockwork, composed of brass and gears, powered by soul stones and emit steam as exhaust. The Bazaar, this is the merchant district where shops and traders set up to peddle their goods. This is the first layer protected by the city walls. The necropolis also lurks here. The third layer, The college, noble, and arts. Here lies all the wealthy, and educational material including the grand library and the research and development of the war branch, a wall separating it from the merchant district. And lastly the royal palace, also separate by another wall.
The syndicate (Sandworm Maw)
The criminal underworld and black market serve a vital function for society, aiding in the research and development of the realm. Via the harvesting of various reagents and trinkets from the depths of the desert others consider taboo. Selling those goods to the academics to further the growth of the ever-booming clockwork industrial branch as well as the magical arts of the world. While being the cause of much ill, they have also shown to be able to resolve matters through unregulated channels to avoid conflict or impart "justice" to the highest bidder. The ranks were filled with thieves, spies, assassins, merchants and influential personnel such as powerful figures heads. While less shadowy groups exist, the Syndicate permits their existence to serve as a disguise. While the real threat operates behind closed doors. Only squashing those troublesome urchins if they should rise to a point worthy to be put down, or threaten the grand design.

Despite being composed by many morally depraved folks, a strong sense of secrecy and belonging permeates through the cult-like organization. Often adopting many orphans and paying beggars to serve as spies throughout the realm. The Mistress of Shadows rules the cult-like crime scene by tugging on intangible strings. Causing her marionettes to assist in the creation of ripples to bring about their ultimate plan. The group considered a myth by the locals in order to scare people into a moral life, and to teach children not to steal. Obfuscation is their greatest tool, assisted by the governments denying their existence in order to obtain coins. While staying out of their meddlesome affairs. Some even believe the queen herself is a plant, a figurehead while the true ruler this Mistress of shadows runs things from the shade. How much of this is true vs legend like many things regarding the order is wrapped tightly in an air of mystery and deception.
House Devante
House Devante has a long tradition of serving the empire in times of strife, turmoil, and war dating back 700 years. Though it's strength has waned a bit under the passage of time. Some people still recollect the centuries of sacrifice spanning back to the third era. It is a symbol that despite being its weakest in a long time, these people still offer reverence to it. Paying respect to its ancestors and the sole living heirs to the family, Aquaria Zansasuke Devante, Matsumota Crisandra Devante. The family is known for its skill with hunting monsters, as well as their unique fighting style is known as stillness, passed on through the generations, despite being a family of kitsunes, often seen as second class citizens. The house proves that with hard work and sacrifice, even those at the bottom can ascend the social ladder. Some hope the family will fade into the pages of history, while others wish to see it's strength returned. No matter one's thoughts, it is clear that the house has earned its reputation even if it may be a relic best left forgotten in time.
-Now what I am seeking.-
​
I am a straightforward person, I don't mind altering aspects of the world to suite characters or themes, but there are a few hard IC and OOC no's I am not a fan of and will list them here.
1) All guns are caster guns, if in my setting. Caster gun info click If, in yours, I am fine with guns being around as long as they aren't advance.
2) Overly OP characters, meaning there needs to be clear drawbacks or weakness to your kit. (If we fight, we will be using T1 Ruleset.)
3) Forced Romances
4) Meta gaming
5) God Modding
6) Fantasized versions of yourself.
7) Scifi
8) Antimagic does not exist in this setting.
9) One Liners
10) I Prefer OC's and not your made on the spot character, though if detailed and thorough, exceptions can be made. In my opinion, if you don't have a few OC's you don't have a deeply developed character. Fresh characters are fine as well.
11) A post every 3 days tops.
12) No ghosting/Dumping a roleplay. If you do so to me without a solid OOC cause, I will blacklist you from my RP pool. Already had people do that here, not a fan of the work I put in being tossed aside for candid or silly reasons. If OOC happens that's fine, but "I found a better partner" will not suffice.
13) Yes, I will roleplay in your setting if you Prefer, I posted mine in case anyone was interested.
Now what I like
1) Details.
2) 3+ paragraphs
3) CRP, Action, Drama, Mystery, Horror, Romance if organic.
4) Unique characters, creativity.
5) People who read my post.
6) Long term, though short term is fine as well.
7) Setting up plots, questioning my character is welcomed as well if constructive.
8) Open-mindedness
9) Fluidity when it comes to plots.
Help! I want to RP but what are some Basic ideas that can work with your OC?
1) Monster hunting
2) Rescue operation
3) Caravan escort
4) Dungeon delving
5) Murder, mystery
6) Prison
7) Apprentice
8) Romance
9) Archeological expeditions
10) Traversing the Eldritch planes
11) Tournaments
12) Fish out of water (Appearing in your world or setting.)
13) Rival
14) Misunderstood monster, being protected or aided by the slayer. (Kitsunes do not kill sentiment monster if diplomacy can be achieved.)
15) Working to thwart or aid the syndicate.
16) Sea exploration.
17) Wartime RP
18) Drama centered around the horrors of war and the loneliness of the road.
ECT ECT ECT
Closing notes: There are many, many more areas, I am just posting an abbreviated form of a few to hopefully inspire. Ultimately we can create whatever you wish, as long as I can use my OC. For info on her, please check my Wix link in my signature. Thank you all, have a good day and look forward to hearing from someone soon hopefully.
Last edited: