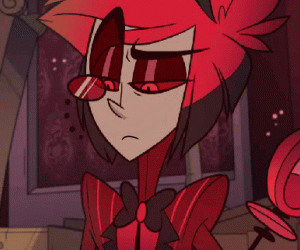 Anxious Tomato Will Bite You!
Original poster
MYTHICAL MEMBER
Invitation Status
Posting Speed

1-3 posts per day
One post per day
1-3 posts per week
One post per week
Slow As Molasses
Online Availability

Afternoons, evenings and nights.
Writing Levels

Intermediate
Adept
Advanced
Adaptable
Preferred Character Gender

Male
Female
Genres

Historical, fantasy, magic, horror, supernatural, survival, vampires, demons, pirates, mutants, ghosts, romance (FxF, MxM, MxF) (Romance should be part of the plot and not the whole plot in itself), etc.
Aleksandra watched on the outside threw the window, it was nothing more than desert as long as the eye could see. She didn't like to live in such a warm place, but there was pretty good airconditions inside so it didn't matter as long as she didn't go outside. Aleksandra often got horrible headache because of the sun and couldn't go out that often, but they barely let their students go outside even though there were nowhere to run.

She remembered the day she had gotten to the school, suddenly some men had come to her home and taken her away from her family, she were only twelve at the time and had been in the school ever since. Some got to the school early in their life and some got there very late, it all depended on the power they had. If they had a power that were very visible then they would be noticed much easier. Aleksandra had the ability to move fire, a very dangerous ability if it wasn't controlled properly. They got to know about her excistense when she made a lighter's fire fall down on the floor and spread fast around the building. She didn't want it to happen, it just did.

Fire was hard to controll and even though she had gone in the school for so long she still couldn't keep it away all the time. Especially not when she got headache because of the heat. She started to believe that she would be stuck in that school forever. Now she were seventeen and she still weren't able to controll her powers so good, it was horrible. Some people were able to learn to controll their powers after just a year, but they still needed to be in the school untill graduation. There had been people that tried to run away, but the most got killed by the desert or they had gotten catched before getting anywhere. Everyone that got caught were severly punnished, it went around rumours that they got tortured if they tried to run away but no one had proof of what really happened to the runaways.

Aleksandra sighted and turned away from the window, but just as she did she heard something weird. Her head turned back towards the window, a big black van came close to the school. Maybe a new student were on the way there. It was the only time they saw the black van. If it would have been the food car then it would have been bigger and gray, not black. It was a while since they had gotten a new student to the school, there had even been rumours about that everyone with powers already had been taken in, ofcourse no one had believed such a rumour. Her eyes was set on the car untill it stopped outside the school, dropping off a person. He had guards around him, it must mean that he had tried to resist from getting there.

She turned from the window and started to walk down the stairs. Usually she wasn't curious on new people or any other people, but now she wanted to know who the new student were. She had only seen someone that had guards with them once before and that was four years before. Who was he?
<o:p></o:p>