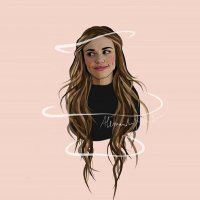 Invitation Status

, , ,
Posting Speed

1-3 posts per day, One post per day, 1-3 posts per week
Online Availability

Whenever I'm not working. Work schedule depends on the week and season. More active at night.
Writing Levels

Intermediate
Preferred Character Gender

Male, Female, Primarily Prefer Female
Genres

Fantasy, Scifi, Modern, Magical, Romance, Supernatural, Fandom, Modern Fantasy, Dystopian, Some Anime's, Mature

#001b85
"We're all criminals, in one way or another."
.

Full Name

.

"Dylan. Shouldn't be too hard for you to remember, right?" . Dylan Dean Dixon .

.

Nicknames

.

"Just don't call me Triple D." . Dylan .

.

Age

.

"I don't really see how that's any concern of yours?" . 18

(December 20th)

.

.

Ethnicity

.

"The accent should tell you I'm a bit of an Aussie." . Australian-American .

.

Sexuality

.

"Girls are crazy... And I like crazy." . Heterosexual .

.

Gender

.

"Wanna find out yourself?" . Male .

.

Year

.

"Just this last year and then I'll be free." . Senior .

.

Social Group

.

"I don't really pay attention to social classifications." . Rebel .

.

Class

.

"Are you planning on stalking me?" . C .

.

Dorm

.

"I am so excited to live at school... Not!" . Tiger Hall | Room 1 .

.
After School Activity
.
"I just picked the first thing on the list. They're all gonna be dumb anyways."
. Drama Club .
.
Talents / Skills
.
"I can juggle. Ladies love a guy who can juggle."
. Dylan is good at lying, as he does it often enough, as well as lipreading. As long as he can see your lips, it doesn't matter how quietly you speak, he will understand you. And, yes, he can tell the difference between 'vacuum' and 'fuck you.' He's also pretty good at starting fires, cooking, and he has a great memory. Lastly, Dylan can juggle, and although he's not sure exactly when he learned to do so, he is pretty good at it. .
.
Hobbies / Interests
.
"Wanna make a bet?"
. BMX, Gambling, and Partying .
.
Personality
.
"Geez, buy me a drink first, yeah?"
. Dylan is very much what can be considered a stereotypical 'Bad Boy.' He's very flirtatious, and can turn almost anything dirty. With a sly smile and a perverted mind, Dylan does everything with confidence. He has trouble admitting he is wrong, but also will not rub it in someones face when he is right. Dylan is very argumentative, which results in having a horrible habit of talking back. He doesn't take well to any authority figure, and often turns to rebellious actions just to prove he is his own person. He can sometimes be a compulsive liar, although he usually tries to tell the truth. If you pay close attention you will notice that he keeps a close eye on people he's taken any interest in, protectively so. If anyone tries to inflict any kind of discomfort towards his friends, family, or other people he cares about, Dylan will act quickly... unfortunately, this usually means his fists are going to start flying. As odd as it sounds, Dylan is a fighter because he is a lover. He's not afraid of getting himself hurt, but seeing certain people hurt crushes him on the inside. When he does care for you, he will show it in almost unnoticeable ways: He'll remember small things you mention casually (like your favorite flower, or how you need a new phone charger), he'll stand slightly in front of you in a confrontation, he'll leave tiny gifts without any indication that said gift is from him. Although he hides it by being very touchy and suggestive, Dylan is mortified by the idea of commitment. He doesn't like the idea of being tied down, or feeling trapped. He is very confrontational, liking to go straight to the source of unhappiness, and is also very determined. Lastly, Dylan has never, and never will, conform with society. He likes being his own person, and feels like everyone else should too .
.
Biography
.
"Okay, that's it. We're done talking."

From the day Dylan was born, he never stood a chance. He was the youngest of four sons, to a mother who had been abandoned during her pregnancy with him. Most mothers would hate and blame their child for this, but Dylan never experienced anything but love from his mom-- except for maybe harsh discipline. Though, who could blame her? She was left alone to raise four young boys! His family of five grew up in a trailer park, where he shared a room with all of his siblings. Being the youngest, he received the most torture from his older brothers, even though he knew he could always count on them when he needed to.

School was absolute hell for him. He was teased constantly, whether it was for his fourth generation hand-me-downs or his lack of school supplies. Not to mention that he was an odd-looking child. He hated life up until he started high school, when everything changed. Puberty had done Dylan well, and he was almost overwhelmed with how much female attention he was getting so suddenly. Plus, in his new school no one knew where his home was, or how badly his family was struggling. He suddenly had people tripping over themselves to be his friend... but he wanted none of it. If they didn't want to be his friend when he was ugly and poor, why would he allow them to accept him when he wasn't? And so, he became very selective of who he hung out with. According to several adults, he chose the 'wrong crew,' but Dylan does not regret his decision in his friends. He'd choose his loyal knuckleheads over anyone, any day.

Like his brothers before him, Dylan got a job as early as he could. Most of his paycheck often went to helping his mother pay for the bills. After a while his mother started to fight with him over the money, saying he was giving her too much of what he had earned, but he disagreed. The way he saw it, she raised him better than he could ever thank her for, and so his paycheck was the least he could give her in return. To stop the fighting he started giving her less money upfront, but later sneaking the rest into her purse when she wasn't looking. His mother pretended not to notice.

Dylan's viewed as a bad boy by many, because of his friends and his own actions. But no one really knows how he is behind closed doors, except for his friends and family. And he intends to keep it that way.
.
Secrets
.
"Didn't I say we were done?"
. He used to dream about being born into a different family .
. Once Dylan left love notes in the locker of a girl he liked. When a jock claimed the letters as his Dylan kept his mouth shut .
. He once stole a meal for his family when he was ten, because money was very tight that month .
. He's afraid he has the bad genes of his father, which is why he fear commitment. He doesn't want to leave a women like his father left his mother .
.
Strengths
.
"Let's take this outside, I'll show you how much strength I have."
. Because Dylan keeps himself in good shape, he is very good at heavy lifting. He is also pretty nimble, and actually quite flexible. Not flexible enough to stick his foot behind his head or do the splits, but enough that he is a champion at limbo. Not sure if this is a strength, but Dylan has, and I quote, "Perfected the art of lip biting." .
.
Weaknesses
.
"Weaknesses? I don't have any."
. Sure, Dylan can lift heavy things, but holding them for long periods of time is a whole other story. He seems to have two left feet, as he is always tripping over himself, and is easily distracted. Also, Dylan cannot run for long distances, as he gets tired pretty quickly. For the life of him, Dylan cannot skateboard, snowboard, or any other kind of 'board' activity. He just doesn't have the balance for such things. Also, one would think that because he knows how to lie, that he would also be able to tell when someone else is fibbing. However, this is not the case, and so it can be easy to device him, if he deems you trustworthy at all. Dylan is very bad at spelling, and is an almost painfully slow reader. Lastly, he can't handle kids, for he is too impatient .
.
Likes
.
"... Stuff."
. Smoking occasionally, big trucks, rock music, girls, raves, doing dangerous things, 'hanging out,' windy days, and big dogs. .
.
Dislikes
.
"Nosy people, how about that?"
. Small dogs, lazy days, too-warm weather, being yelled at, judgmental people, school, cheaters, and bullies. .
.
Relationships
.
"I try to be selective about the people I get close to."

Family:
. Mother- Candice- Kmart Employee.


Brother- Kaiden- 27- Warehouse Manger.


Brother- Darian - 24 - Front Desk at Corporation.


Brother- Tyson -21 - Walmart Empolyee.



Friends:
. Caleigh Merricks

(Jock)

- Teasing Buddies .
. Connor Cartwright

(Rebel)

- Best Buds .
. Delphine Valentine

(Rebel)

.
. Jason Monroe

(Rebel)

- Best Friends.
. Lacey Turner

(Rebel)

.
. Michael Monté

(Outcast)

.
. Tonya Lichtenberg

(Rebel)

.

Enemies:
. Anastasia McRiley

(Wallflower)

.
. August Hayes

(Outcast)

- Frenemies .
. Catarina Cartwright

(Popular)

- Rivals .
. Luca Amello

(Popular)

- Rivals .
. Matthew Young

(Jock)

.

Other:
. Abigail Kent

(Popular)

- Neutral .
. Alexandra Kent

(Outcast)

- Neutral .
. Anfisa Yolkfina

(Wallflower)

- Neutral .
. Annamarie Beckett

(Wannabe)

- Neutral .
. Brayden Grey

(Wallflower)

- Neutral, so long as Brayden doesn't touch his stuff .
. Cameron Cartwright

(Jock)

- Neutral .
. Cassandra Jones

(Scholar)

- Tease each other playfully .
. Isaac Volkov

(Jock)

- Neutral .
. Lillian Cohan

(Popular)

- Neutral .
. Natasha Stanford

(Popular)

- Neutral .
. Nathaniel Thatcher

(Wallflower)

- Neutral .
.

Olivia Holloway (Wallflower)

- Neutral, thinks lowly of her .
. Sydney Martin

(Wallflower)

- Neutral .

"What's wrong with a little chaos?"
​
Last edited: