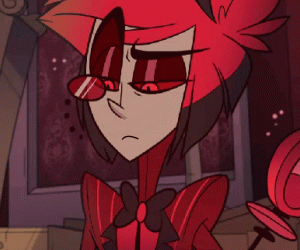 Anxious Tomato Will Bite You!
Original poster
MYTHICAL MEMBER
Posting Speed

1-3 posts per day
One post per day
1-3 posts per week
One post per week
Slow As Molasses
Online Availability

Afternoons, evenings and nights.
Writing Levels

Intermediate
Adept
Advanced
Adaptable
Preferred Character Gender

Male
Female
Genres

Historical, fantasy, magic, horror, supernatural, survival, vampires, demons, pirates, mutants, ghosts, romance (FxF, MxM, MxF) (Romance should be part of the plot and not the whole plot in itself), etc.
Lizzy or Liz as she often were called had just walked out of the biograph, it had become very dark outside but she didn't care, she had walked home in the dark so many times and nothing had ever happened. The rain was pouring down, she didn't have an umbrella but she weren't bothered by the rain. Rain was a part of nature and she were a person that loved everything moder earth gave her, even if it was cold and it rained she should still embrace it because water means life, without water they wouldn't be on earth, they wouldn't be living. The rain would maybe make her catch a cold but if that was what fate had in store for her then she would embrace that fate. Maybe it would be kind and not let her get sick.
But her mother would probably go mad when she got home all wet again. Actually it wasn't her real mother, Liz were adopted and the people that took care of her didn't even like her. Sometimes she wondered why they even bothered with her if they hated her so much. On her 'father' it didn't notice that much that he disliked her, he mostly ignored her but her 'mother' often showed her dislike by finding as many faults as she could in Liz's behaviour or grades or anything else. She couldn't stand that woman, but she didn't have a choice she were seventeen and it would take at least one more year before she would be able to get out from that place.
A sight escaped her lips as the thoughts just became more and more unpleasant.
"What are you sighting like that for? It doesn't suit you at all." A familiar voice said, as she turned around she saw a really familiar guy but at first she didn't know where she had seen him. But as he walked closer she remembered. Just a few days earlier she had met that guy at the street, he had bumped in to her without apologising and she had said a rude comment about him pretty loud to her friend whom she had been with at that moment. He had almost looked like he were going to attack her but some of his friends had told him to let it go, "she is a girl after all." they said. She hadn't thought that she would meet him again.
He grinned ugly as he got closer "What's wrong? Don't you have something to say about me today?" He asked, but she barely noticed what he said. He had some kind of metal bar in his hand, that and his grin make her feel really uncomfortable and she knew she had to get away from there. She tried to walk away hoping he just tried to frighten her but he stopped her immediately and forced her in to an alley.
She couldn't remember what happened once she had been forced in to the alley but she remembered waking up on the ground, her body hurted and the rain were still pouring down on her. She had no idea where she were because her head were spinning, she tried to rise but it only ended with her falling down on the ground. Would she die like that? In the middle of the night while the rain were pouring down. She didn't mind though, she would at least die close to the nature, it wasn't like she had much to live for anyways.
As she slowly started to loose conciousness she heard footsteps, Liz wasn't certain if it was in her imagination or if they were real. But no one would find her in the alley in the dark, no one would think about looking in to it. Her body would probably not be found before the morning and then it would probably be to late. She were going to bleed to death in a alley. At least her stepparents would be happy about it. She grinned a litle at the thought of them before going uncounciouss on the ground.
View attachment 8644