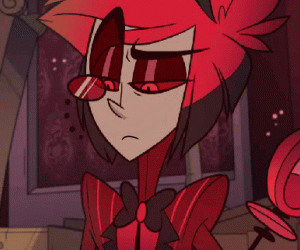 Anxious Tomato Will Bite You!
Original poster
Invitation Status
Posting Speed

1-3 posts per day
One post per day
1-3 posts per week
One post per week
Slow As Molasses
Online Availability

Afternoons, evenings and nights.
Writing Levels

Intermediate
Adept
Advanced
Adaptable
Preferred Character Gender

Male
Female
Genres

Historical, fantasy, magic, horror, supernatural, survival, vampires, demons, pirates, mutants, ghosts, romance (FxF, MxM, MxF) (Romance should be part of the plot and not the whole plot in itself), etc.

Somewhere over the clouds there is a academy that is protected by a magic shield, it makes normal humans unable to see it. Only magical creatures such as werewolf's, vampire's, wizards and so on can see it, the majestic castle in the air, the Crystal academy.
Aria watched at the clouds that started to get pink outside the window, the sun were on its way down and a new student were soon going to arrive. The principal had asked Aria just a couple of hours before if she could show the new student around the school before dinner would be served. That old hag always expected Aira to do whatever she told her to do, just because she were the worst mage the Crystal academy had ever had. Sure she were clumsy and always did the spells wrong but the principal didn't need to make her do a lot of stuff to make up for everything she did wrong.
She sighted and started to walk down towards the entrance, there were a big garden around the school so that people could be outside to, it wasn't good to always be locked inside. But she didn't go out to the garden, instead she waited inside just at the entrance on the new students arrival. What would he or she be? A mage? Maybe a werewolf or a fairy. As long as it wasn't a vampire, they were always up all night and made noises, they didn't need one more of them.