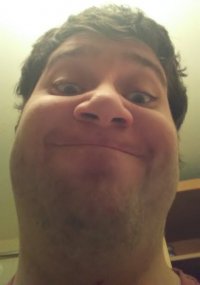 Previously Gwazi Magnum
Original poster
[tab=Description]
So a bit ago I was playing around with a
Hunger Games Simulator
in the Murder Group, and eventually moved it to my blogs because of loading issues.
And on said Blog, I got the suggestion to make one for Iwaku People.
So basically, I'm aiming to have a 48 person Hunger Games among different Iwaku People.
If you want to sign up simply say so down below, and you will be made one of the contestants.
Now, this can't actually start till next Tuesday (November 24th) because they are currently going through a server change. So I can't actually save any progress before hand.
So from now until then is basically time for people to Sign-Up (Also mention your Gender, because that's relevant for some reason).
And once Tuesday comes around any left over spots will be filled in by people I pick.
Then each day I'll post the progress of what's happened for that single day in both a new post and adding it to the OP.
Also they allow us to
modify events
such as stuff that can happen during the initial blood bath, at day, at night, at a feast, and in the arena.
By default I'll be going in and removing any that involve Suicide (lost 5 people to that day 1 the first time), but if people have any new events they want to add feel free to also suggest those.
Edit: Also, I'll be setting it to a Low Kill rate. That way this can go on for a bit, and people aren't overwhelmed by people dying so quickly.
Besides, that 5 person day 1 suicide I mentioned was on a Medium Kill rate... So yea. XD
Edit 2: Also don't worry about Districts. From what I can tell people are just as likely to kill someone from their own district as they are other people.
[/tab]
[tab=Day 1]
[/tab]
[tab=Day 2]
[/tab]
[tab=Day 3]
[/tab]
[tab=Day 4]
[/tab]
[tab=Day 5]
​
[/tab]
[tab=Day 6]
[/tab]
[tab=Day 7]
[/tab]
[tab=Day 8]
[/tab]
[tab=Day 9]
[/tab]
[tab=Day 10]
[/tab]
[tab=Day 11]
[/tab]
[tab=Day 12]
[/tab]
[tab=Day 13]
[/tab]
[tab=Day 14]
​
[/tab]
[tab=Day 15]
[/tab]
[tab=Day 16]