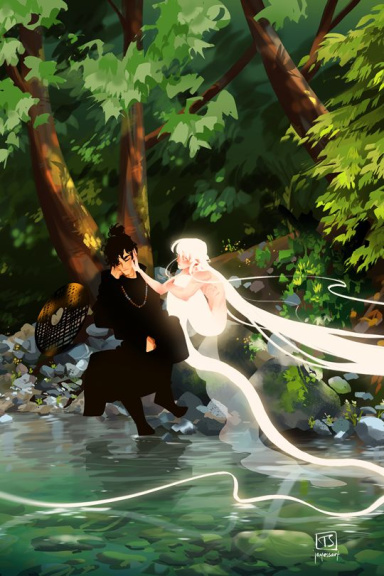 Chaotic Lawful
Original poster
Invitation Status

Not accepting invites at this time
Posting Speed

Slow As Molasses
Online Availability

GMT +1/2 | CET/CEST | Random, mostly on my phone
Writing Levels

Intermediate
Adept
Advanced
Adaptable
Preferred Character Gender

No Preferences
Genres

Tragedy, Psychological, Historical, Steampunk, Mystery, Thriller, Sci-fi, see tag list for more...

So, let's get down to business and get honest with each other. I don't like GM'ing and you guys probably don't want to throttle after me either. Let's cut down the chase and start over.
When I started Golden City I was aiming for it to be a sandbox roleplay where everyone was free to explore the vast variety of the steampunk genre and launch their own games within this universe. Instead, right from the start I was met with a lot of uncertainty and a demand from players to set up proper plots and GM. This all I have tried to meet, but with my own repulsion to GM, with my own inability (be it because I don't want to, or don't know how to) to guide a plot this has all so far (as you can see) be very fruitless and tiring for us all. As such I propose we either start over or we just archive it, for I can't see myself continuing the way I have now.
However, if I decide to start over, how? Well, I intend to give the reign back to the players within the world put available. I build, we write, together. A few things you could write about could be:
Origin story; the starting days of Golden City
Urban legends; how do some of the urban legends in Golden City come to exist?
Thieves den; hey, did you know that Golden City started as an anti-hero roleplay focussed on //drumroll villains?
Riot; come on, with such heavy discrimination there is bound to be someone who rises up, right?
I'm going to scrap a few things. The thread where you apply for side stories is going to be done with. I have never been a fan of that idea, unnecessary administration and a hurdle. Main stories will be gone as well, there will be no distinction between side and main stories. I will keep character approval, however. Just to govern some of the content entering the realm, but other than that I will take a very hands-off position as I had actually intended from the start, but failed so far.
Let me know what you think and if you wish to stick around for this change. If not, we can put Golden City down and archive it. If you want to try out the sandbox-way with me, I hope we can write and expand something beautiful (also hit me up if any of the suggestions above interested you…).