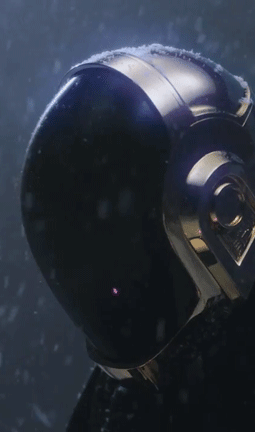 Nerd
DONATING MEMBER
LURKER MEMBER
FOLKLORE MEMBER
Invitation Status
Posting Speed

1-3 posts per week
One post per week
Slow As Molasses
Writing Levels

Intermediate
Adept
Advanced
Preferred Character Gender

Primarily Prefer Male
Genres

Fantasy, Sci-fi, Modern, Apocalypse, Action and adventure, Steampunk, Dieselpunk, People with Powers, some historical eras, lots and lots of other things. Feel free to ask.

The seconds between Leon throwing the knife and Shade's reaction to it were easily the longest seconds Marcus had experienced in his short, sheltered life. The knife was metal. He could have stopped it. Could have tried to stop it, at the least. But he'd been staring at Subject 2, just a bit awestruck by the first boy he'd ever seen who was his age. He didn't wonder why the other subject had the knife. He didn't even dream what the other subject might do with it. Then, the knife was flying through the air. He felt it, flying through the air. He felt the cold tingle that indicated steel move across his perhiphery at the same time as he saw the knife flash across his field of vision.
Maybe he could have stopped it, if he'd been focused, but regardess, a man was dead. A man was dead because of someone like him.
He had never been so angry before in his life, but Subject 1 reacted before he even decide how to deal with that anger. Her reaction was scary. She was not someone who's bad side he wanted to be on, that was for sure. He didn't really take the time to think on it, though. There were still three more subjects, and he wasn't going to leave until he'd found them all. So he picked up the dead guard's gun and closed his eyes for a few seconds, charging the metal in his hands with magnetic energy. When Shade looked at him, he gave her a nod and set his jaw, stepping past Leon and over to the door to the first floor. There was a small group of guards on the other side, headed outside. Six or seven of them, maybe.
Marcus opened the door right as the group crossed in front of it, tossing the magnetized weapon right in the middle of them. It yanked the weapons from their hands and even managed to pin a couple to the floor by their body armor.
"
Okay,
" he murmured, turning back to the other two. "
That should last for a few minutes. I'm going to go find the others. Don't,
" he said, pausing and making a quickly aborted gesture with his hands, "
leave. Or hurt more people. That wouldn't be right.
"
With those words, he did as he'd said he would and dashed back up the stairs, hoping the other three were okay and hadn't been recaptured or anything. He stopped dead when he heard a voice coming from above. It sounded feminine, but he couldn't make out the words. Was it another subject? A scientist? A guard? Someone like Subject 2? He'd have to risk it.
"
You aren't going to kill me, right?
" he asked when the footsteps above sounded closer. The pounding of his heart increased the pounding of the headache he'd gotten courtesy of Subject 1 and the stairs. "
Or lift me in the air and drop me? Again?
"​