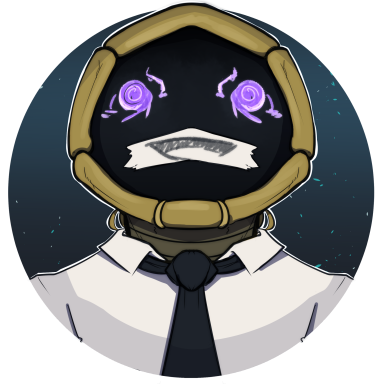 Mysterious Stranger
FOLKLORE MEMBER
Invitation Status
Writing Levels

Give-No-Fucks
Preferred Character Gender

Male
Genres

Any.
Artyom
Imperial Guardsman having a wild time with his fellow Guardsmen.
Artyom's time in this world was a short one, flash of green and confusion at the sights before him made the Guardsman think he had somehow been sent to a starting Hivecity. Before the spires scrape across low atmosphere and before the usual Hive Gangers could form on the sublevels where they'd fight over scraps of shit and metal that had been dumped down their way. Not to mention, the place looked too good to be Hive Tertium. The lack of waste and recycled metal and of course the Heretics he was sent with fellow Squads to wipe out.
All around him, people with strange modifications walked around. Caring little at the sight of him, with the most being someone stopping to look him over before going on their merry way. A detail he keenly became aware was the fact that he wasn't hearing the chants of the Imperial Church, nor broadcasts about keeping an eye out for Heretics, Xenos or the Mutant. Hell, he didn't even spot a PDF troop patrolling or even the Adeptus Arbites looking to smash in someone's skull.
He had begun to wander for what felt like hours before he stumbled upon a regiment of Guardsmen. The telltale uniform of green with white dots, the cheap white Flak-Helmet that wouldn't stop a pebble and the improper way they carried themselves which was only amplified by the alcohol that they were consuming keyed in Artyom on who they were, all Guardsmen regiments had heard of the Jopall Indentured Squadrons. Artyom stormed over to get information and how the hell to get back to the fight so he wouldn't be marked for death by the Inquisition or even the Astra Militarum for 'desertion.' But he would quickly lose track of what happened next, like a haze washed over him and he blacked out. Moments where he'd snap back to reality, and he would find himself drinking and laughing with the Jopall Guardsmen and Guardswomen. Drinking and partying with strangers, including some odd-looking Guardsman in a strange armor that was blue and white.
He even drank with a weird woman with a flowing metal hand as she was crafting something.
Eventually their little party group had reached another place to party it up at, some bar called 'Afterlife.' The green lighting made Artyom feel woozy, especially when he realized he was back in control of himself, the alcohol he had been consuming was taking a toll on him and he felt his stomach turn, and he'd take off his armored mask and find the nearest trash bin to hurl into. Spitting the rest of his stomach contents into the trash bin, Artyom regained some more semblance of his consciousness. Not by much as much of the alcohol had gone into his system so his words and balance were still labored. He'd speak with an accent akin to a Russian one. "Where...The Hel?" He began as he looked around, a Jopall Sergeant waved over to him.
"See? Can't hold his liquor. Not like ussss."
The Sergeant slurred, spilling his drink over himself as he chummed with a large man with cybernetics.
'Arasaka'
was on the uniform, fourteen of them were partying with the Arasaka uniform having folks, another eight were busy doing shots with folks that looked like they belonged in a Hive Gang, with one having his head be mostly a red LED. Despite being drunk, Artyom's mind was still hardwired from the Guard to already be putting together a plan and listing all relevant information.
'Probably the local PDF chain or Hive Gang, or Rogue Trader. Gear looks too nice to be Hive Gang, others are wearing similar gear with the same name on their uniform. Could be PDF, but gear was too nice, nonstandard. Could be a well-equipped Elite Guard Regiment. Don't see the usual Imperium decorations.'
It made his head hurt but it was something he tried to focus on to keep himself from wobbling to the floor as he used a cloth from a table to wipe off his vomit from his face before he put his armored mask back on. He heard someone raise a fuss, looking over to watch as someone whiffed a grab and another one whiffed a punch. The second person looked pretty borged up that Artyom thought he was a Tech Priest, especially as his head had wires poking out.
The guy in the booth was side-eying the exit which made Artyom wonder just what did he know about their current situation. Were they all drugged or something? Was an attack about to occur? Artyom didn't like it one bit. "I....Don't like the look of the....Traxis-Minoris at twelve'o'clock." Heavily slurred and stuttered, Artyom tried to get the Jopall to at least put together some semblence of a squad but he was laughed off as the Jopall drunkenly waved in the direction of Michael.
"Go...Get that guy more alcohol!"
With Michael having a trio of drunk stumbling Guardsmen, who were all giggling as they tried to hand Michael beer. The Drunk Three Musketeers were wobbling on their feet and look about five seconds from falling over, giggling or drinking the drinks meant for Michael.
Groaning, Artyom tried to stand but would tumble to the floor. His slinged lasgun poking into his back.
He wanted this head haze to end and so he could not feel like shit.
Plus he was pretty sure that he saw five more Jopall Guardsmen talking with Xenos, with one being a Snake-Woman for crying out loud.
@Wade Von Doom
@littlekreen
@BazusoTheGrey
@Valkan
@Amber Franklin
@LenxKaitoYaoi