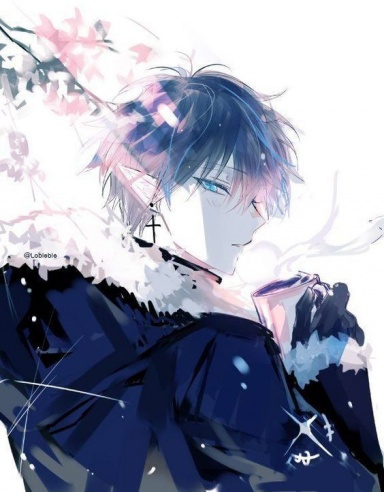 Roleplay Invitations

Group Roleplays, Chat Roleplays
Posting Speed

One Post a Day, A Few Posts a Week
Writing Levels

Intermediate, Adept
Genders You Prefer Playing

Male
Playing Style- Passive or Aggressive

passive
Favorite Genres

fantasy, scifi, or apocalyptic-ish
Genre You DON'T Like

horror, non-fantasy
Dusk
As soon as Dusk waved at the cowboy and his trigger happy ally, they disappeared from view, instead, being replaced by an ocean tide. He looked up to see a mesmerizing sun blazing a calming light. He stared at the sunset, having never seen a true sunset above a body of water. The only type of sunset he was used to seeing was over a large wall covered in vines and cracks. Dusk noticed something streaming from his eyes and touched to see what it was. He looked down at his hand to see nothing but water in his hand. Tears dripped from his face. Dusk then touched the hand to his throat, feeling something strange. It felt almost like a release of tension, an eradication of stress. A small sound similar to a bird's singing came emanated from him. He stood there for several minutes, forgetting the ordeal of zombies and fire. Dusk was at peace for a while until he felt something on his back. A glacial wind pushed him off his feet face first into the water. The sand, sun, and peace disappeared instantly as Dusk stared at the tile from the walmart. As he lay prone Tears still dripped softly onto the floor. Another emotion hit him, more familiar than the earlier one on the beach. Dusk angrily slammed a fist onto the ground, denting the tile below him and causing a few tiles to fly upwards. He sat there in his anger, daring not to move and hit something else. Dusk barely noticed the rumbling.
--------------------------------------------------------------------------------------------------------------------------------
Trigger
Trigger looked around at the small beach. He thought he was teleported again, but there was no green flash that had given him warning before. He looked down to see that most of his gear was gone and it was replaced by blue jeans and a black t-shirt, His gas mask was also no longer present.
"What the hell…"
Trigger said, somehow not suffocating from the lack of the mask's oxygen. Something splashed in the water next to him. Trigger turned to see a man about the age of 40 walking towards him.
"Hey Thomas, it's been a while"
the man said. An image flashed across Thomas' mind. He remember the man on a wooden floor, covered in blood, along with Trigger's own butterfly knife sticking out of the man's throat.
"Dad?"
was all Trigger could say before being shoved into the ocean. He woke up back in the old walmart, his childhood memories just as scrambled as before. An old soup can fell from a nearby shelf and hit Trigger's back, bringing him back into the moment. He stood up and noticed the rumbling. He assumed several other building were falling.
"Did that happen to anyone else or just me?"
a few other cans fell off shelves from the rumbling,
"actually, let's talk about that later
we
gotta leave!"
He said as he tried to help everyone else up.