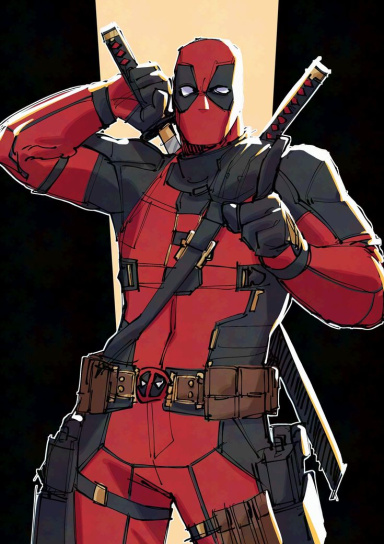 Cult of Personality
Original poster
Roleplay Invitations

Group Roleplays, One on One Roleplays
Posting Speed

Speed of Light, Several Posts a Day
Writing Levels

Advanced
Genders You Prefer Playing

Male, Female
Playing Style- Passive or Aggressive

Aggressive as fuck.
Favorite Genres

Sci-fi, modern, horror, a bit of dark romance stories.
Genre You DON'T Like

Fantasy, I don't hate it, I just don't focus on it a lot.

In a large super-market within the city, a few possessed creatures were roaming around the isles. They were simply unconsciously moving in circles. No food for them to feast on, no sense of direction, they were aimless in a dark building. They could either sleep, or try feasting on each other, but their own flesh tasted terrible. Nothing better to do than just.... Wander. Though, they wouldn't be alone for long. Their sense of smell would catch a whiff of something sweet. Untainted humans. Their souls still in tact, untouched by the devil's reign over the city. Some of the possessed creatures raised their heads high to find where the smell was coming from; the back of the building it seemed. Quickly, they stood up or began to walk, speeding up as they got closer to whatever it was they could smell.
If they could still produce saliva, there would be a trail of it all over the floor, as hungry beasts wished to feast on their new dinner. Problem was, when they reached the back of the building, right were all the guns were located, several people were now aiming weapons right at them. Prophet would have a wonderful light-submachine gun in hand, while Arthur had a couple new revolvers to try out. Arthur fired first, taking aim at the three in front. Six rapid shots were fired, two for each possessed creature, and they all landed. One to the heart, another to the head. When all three fell, he gave Prophet the chance to go crazy on the remaining creatures, since he was the man in the metal-suit.
"You know, I like these ones. Really smooth to cock the hammer back, barely any blow back once it's fired, hell it's easier to load than mine. Might keep these."
He told Scully and Jacket, as the three of them were casually checking out the other guns the store had to offer. If you're wondering, yes, this is a Walmart. Luer and Fox were elsewhere, as while Arthur, Prophet, Jacket and Scully distracted the possessed people, those two would go scouting to find food and supplies they could bring with.
Arthur made it clear to Luer to look for canned foods, since they would be easier to take with. Though he mentioned to keep an eye on Fox, since Arthur wasn't too big a fan of the ninja. Had a crazed look in his eye.​
Last edited: