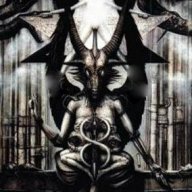 Certified Subdomain
Original poster
LURKER MEMBER
MYTHICAL MEMBER
Posting Speed

Speed of Light
Writing Levels

Douche
Preferred Character Gender

No Preferences
This roleplay will be completely prejudiced, offensive and unapologetic.
This is an exploration of erotic fantasies, which have been a source of prolific art throughout the ages. I consider eroticism a source of tremendous artistic and imaginative power. If its true that men think about sex every six seconds, then this will be an attempt to capture some of those millions of stories, scenarios and events that are conjured.
There are no character sheets. If you want to use the same character in a number of situations then go ahead. But the focus is on the town and the snapshots of its people.
It has been forty years since the closing of the Secradin Plant, and no one really knows how many waste chemicals were dumped into the water supply. In Stone Town a whole generation grew up drinking infected water, and now, their children are coming into their prime.

Fertility has dropped. It is now almost impossible to get pregnant.

Males are producing increased amounts of pheremones and they are changing physically. Obesity has vanished and muscle tone is increasing. What's more, erections seem to be lasting longer as well as general stamina.




And the female libido has rocketed. Like the men they are reducing in weight and gaining increased tone on the breasts and buttocks. They are now led almost exclusively by their sex drives, rational for the mostpart but with the slightest touch triggering arousal.



And so Stone Town has become like a dream, a world fuelled by sex, rape and passion. Every sense is tingling, every experience of the flesh elevated.



From the woods in the east to the beach on the west, adventures are unfolding.

There are rumours of political deals in the mansions, where the high society folk conduct their orgies. There are rape-gangs prowling the clubs. There are rumours of an angel walking amongst us who ejaculates pure light. In the woods around the town there is a killer who carves up young women. There is a femme fatale, killing those she seduces. And countless other stories rising from the euphoria...

Welcome to Stone Town.